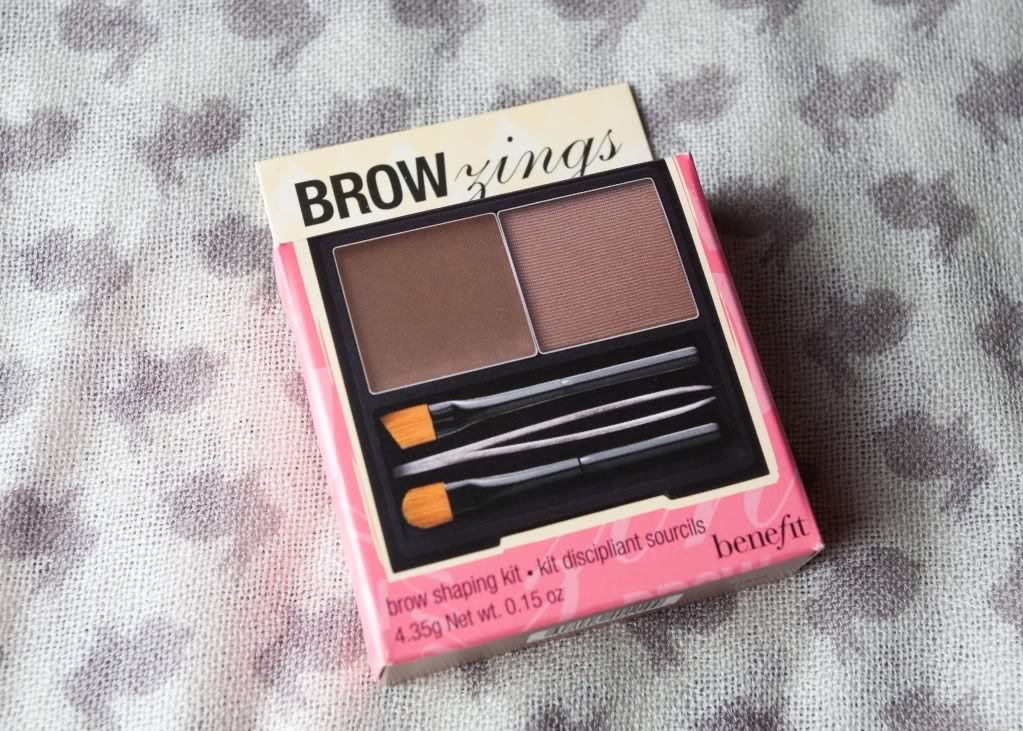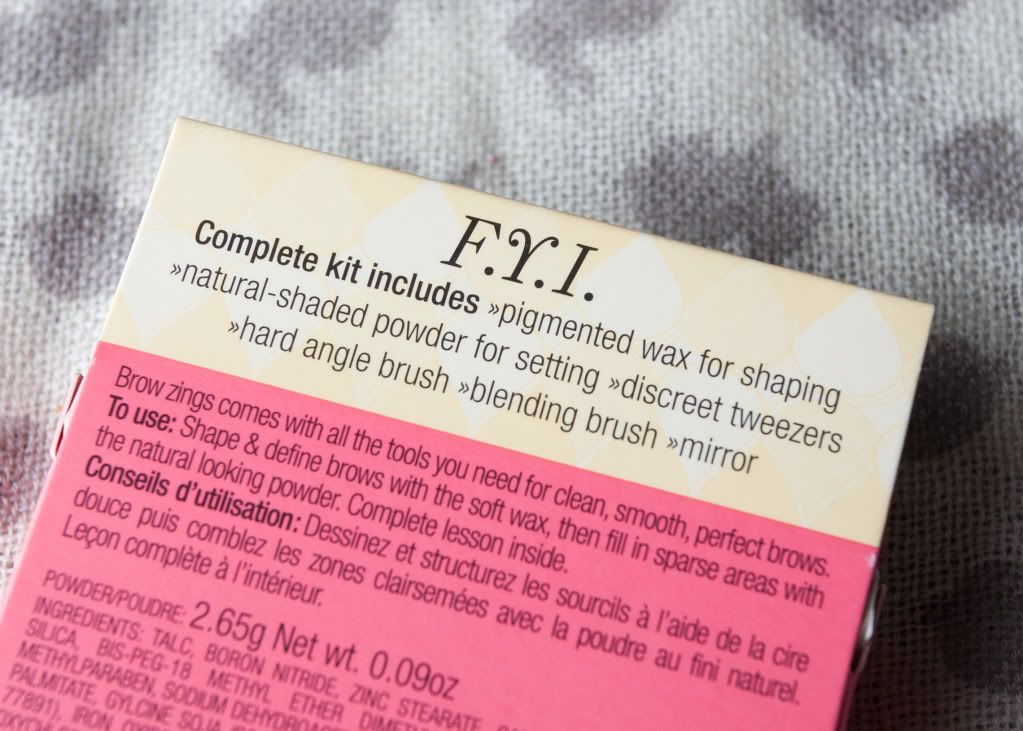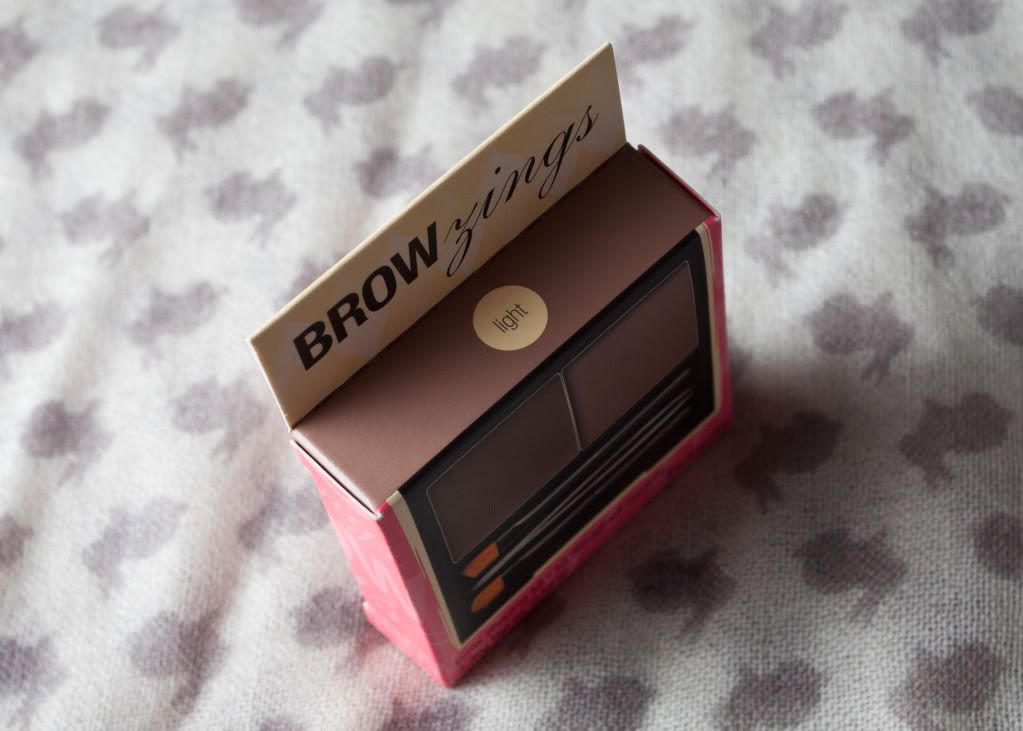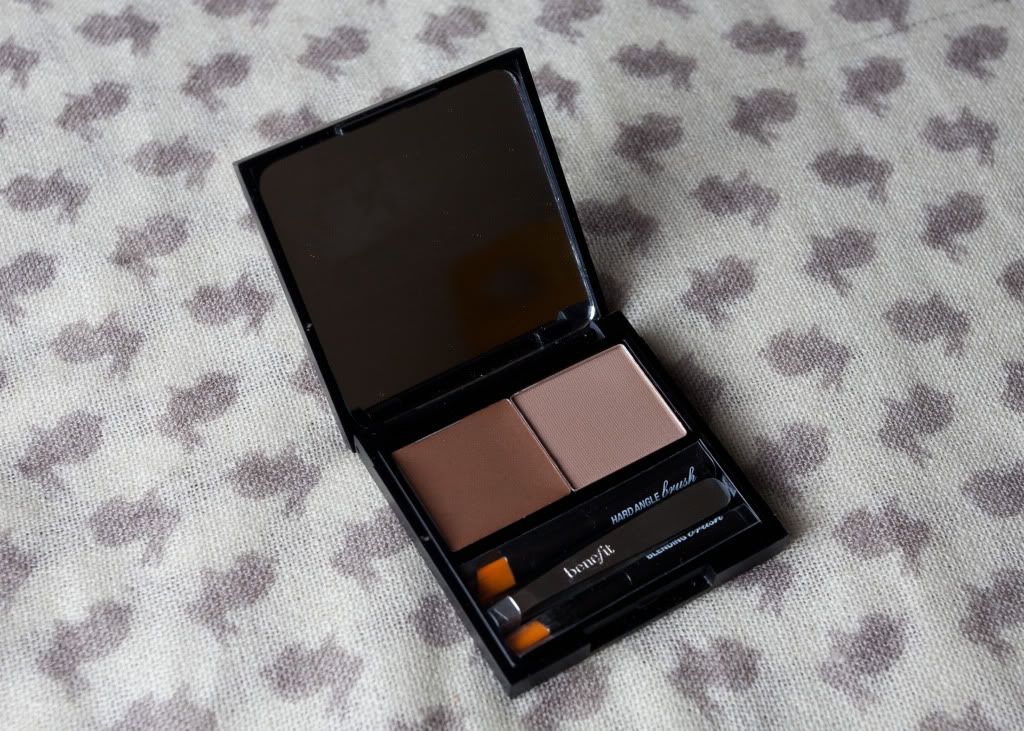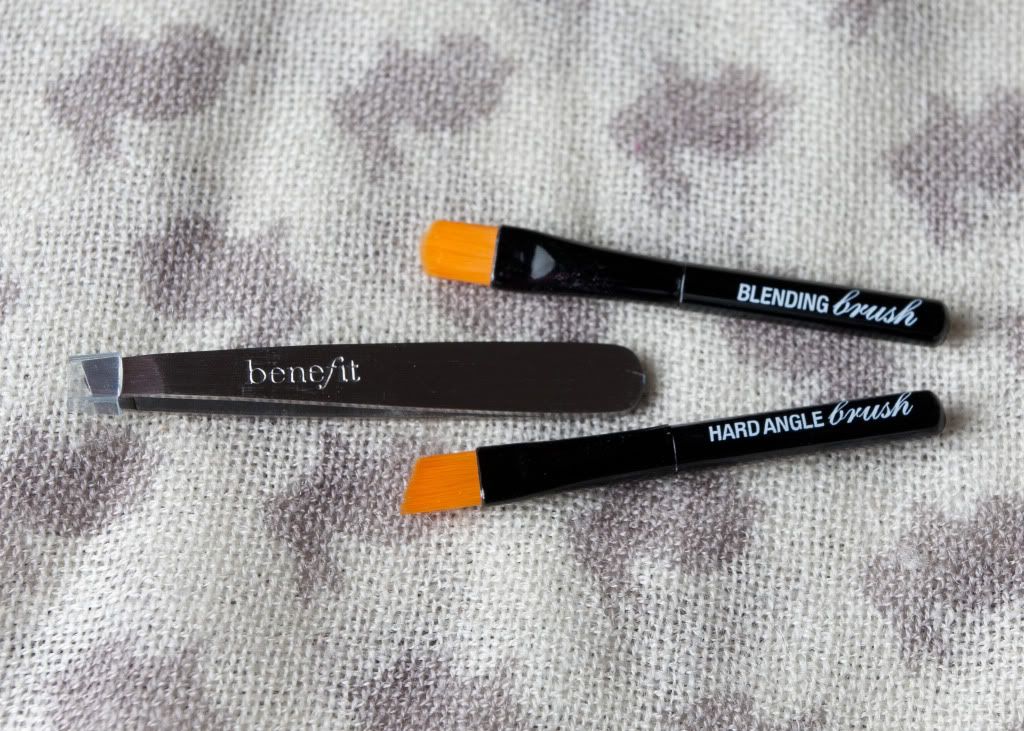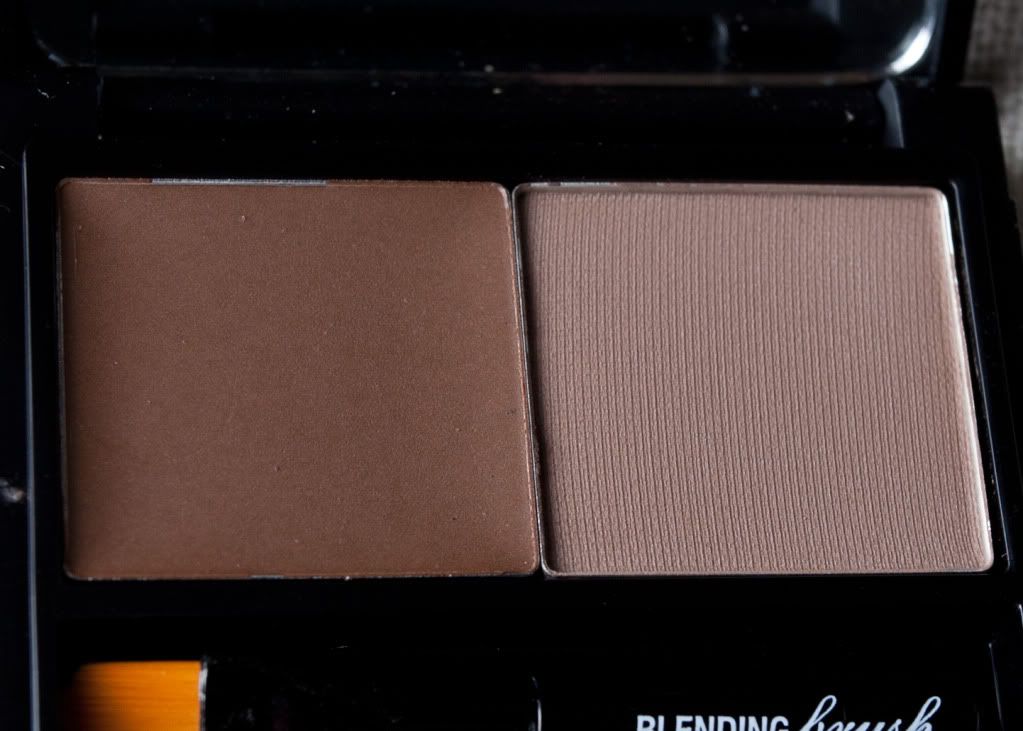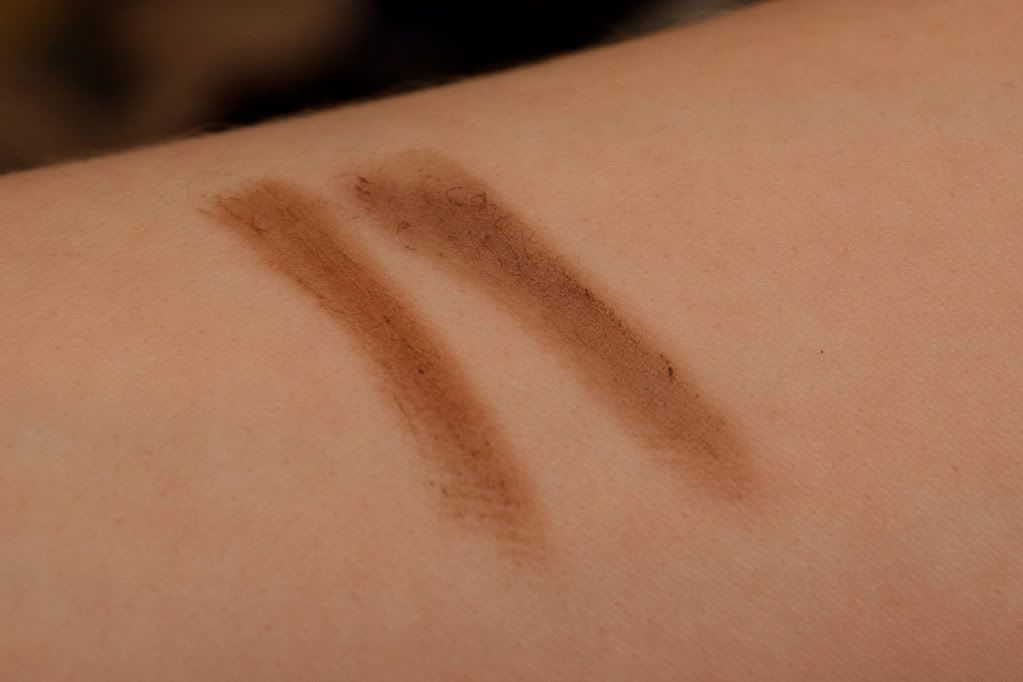 I've been meaning to blog about this product for a while now. This cute little kit is brow-zings by Benefit, and comes with everything you need for a perfect brow; Tweezers, Blending and Hard Angle brushes, Wax and Powder. I brought this a while back while in Debenhams on Oxford Street, I was checking out the new
Hervana blush
and the Benefit assistant offered to fill in my eye brows as well. At the time I didn't bother filling in my eye brows as I could find nothing that looked natural against my blonde hair. She suggested using brow-zings in light.
I run my brush through the wax, then through the powder and sweep it across my eye brows. I use the tiniest amount possible to achieve a natural looking brow (this kit will last for ages), I'm not great at filling in my brows so tend to play it safe. I've not really been wowed by this kit. I have to be ever so careful not to get too much wax on my brush because it clumps if I do. The best way of application is to apply the wax first using both brushes provided and sweeping the powder over after, which I only do when I have enough time. This way also tends to provide a much darker brow, looking rather un-natural.
I tried using my MeMeMe Shimmer Stack (in gold) to fill in my brows, I used the darkest colour and it looked much better than the brow-zings kit. I love Benefits blushes, cream shadows, primer and concealer. However, with brow-zings I won't be buying it again. Brow-zings costs £22.50 from '
here
', MeMeMe Shimmer Stack costs £9.99 from '
here
' and doubles up as a highlighter.
Have you tried this product? Are you a fan? I know a lot of people love brow zings, is it just me?
Becca :) x
Disclosure: I brought brow-zings myself.