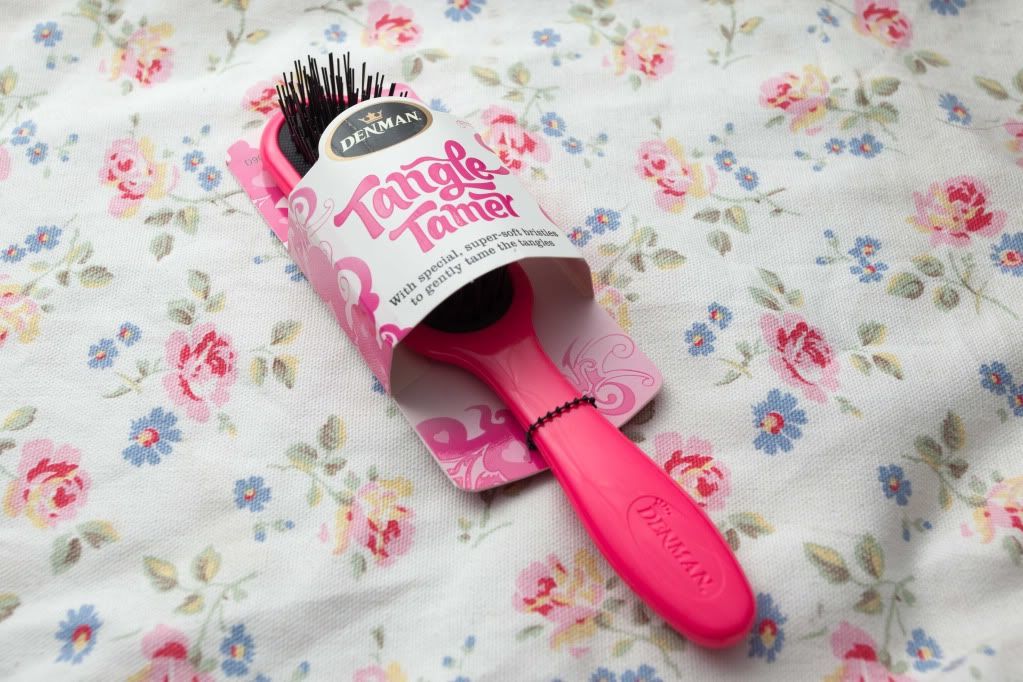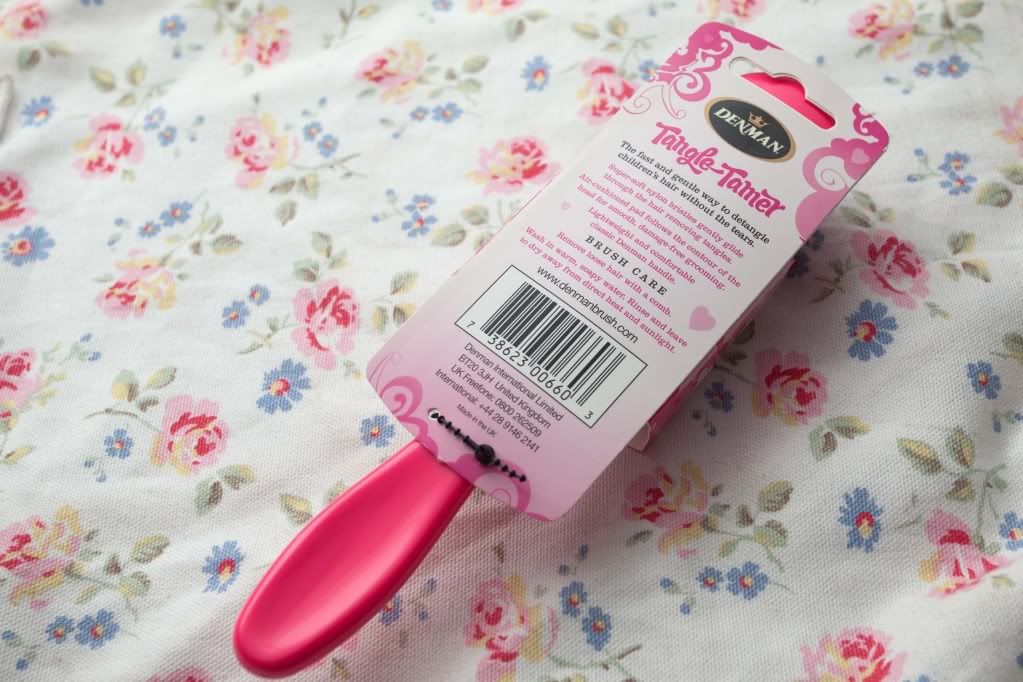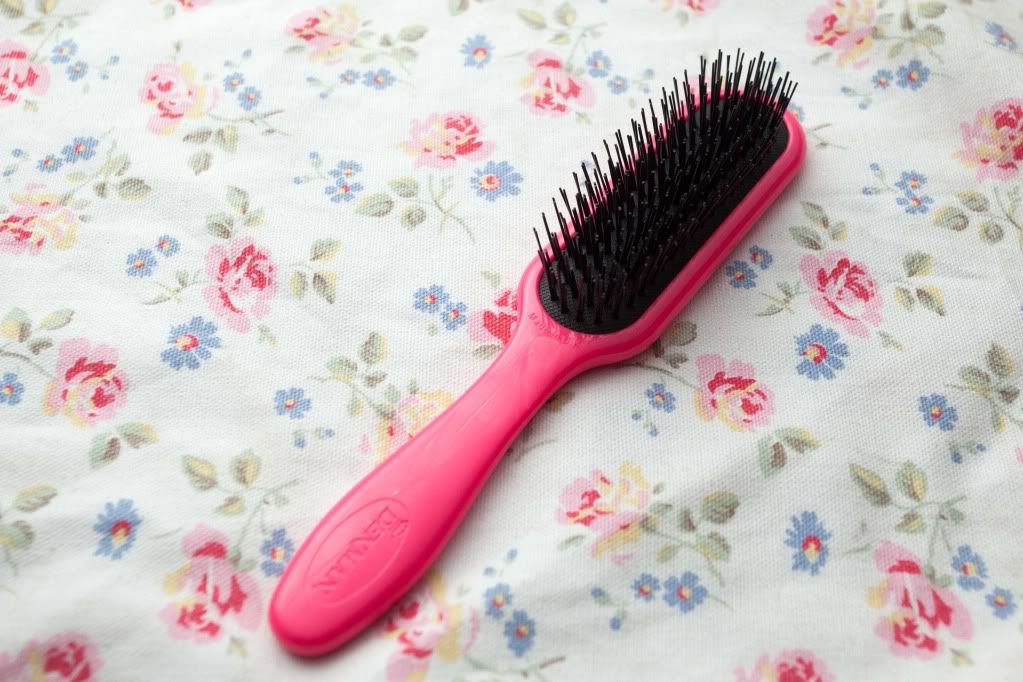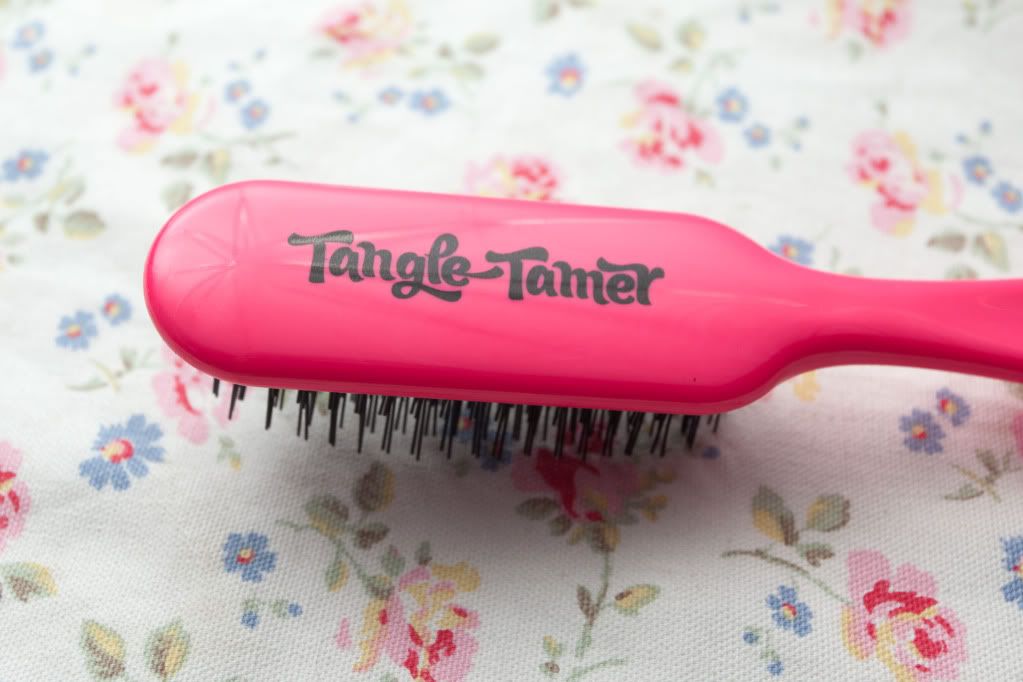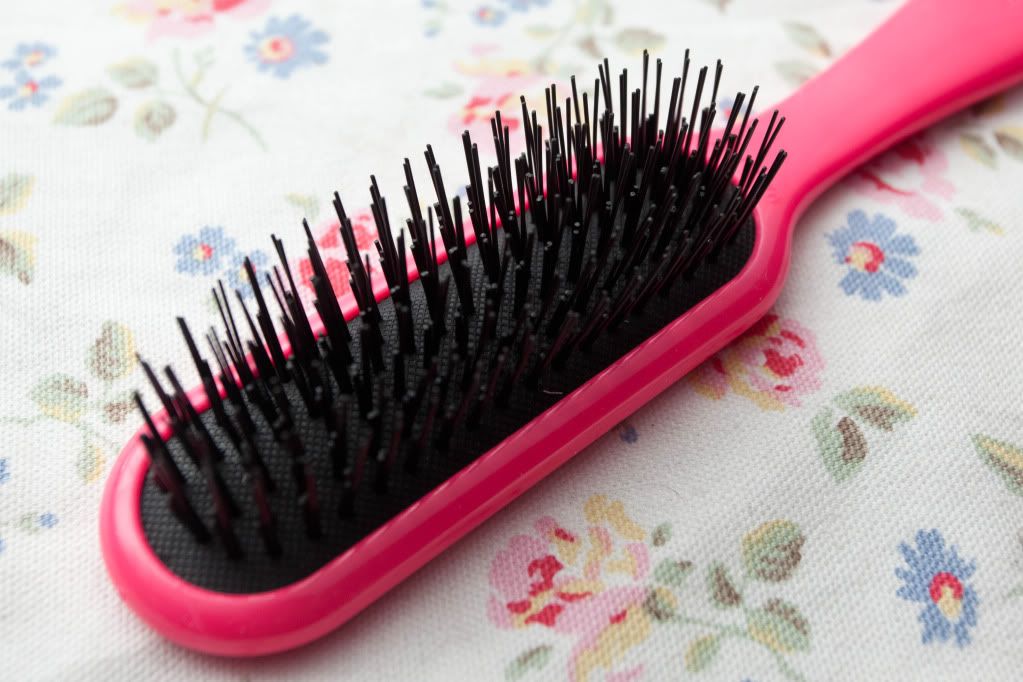 The latest brush to my collection is the Denman Tangle-Tamer. I'm going to be totally honest with you, I hate wet hair, to the point as I fear having my hair wet and feeling it on my back, yuck! When I've got out the shower, my long hair is usually very tangled from being washed, and fighting with the tangles with my hating of wet hair is not pleasant. So brushes like Denman's Tangle-Tamer are a god send.
I really can't help but compare this too the Tangle Teezer (see my quite old review '
here
'), an extremely popular product. It's very similar to the Tangle Teezer in that it hosts bristles of two different lengths to tease through any tangles, however, the shape of the brush is very different. Denman have created their Tangle-Tamer in a usual brush shape, which, is so much easier to use! I'm always dropping my Tangle Teezer as it has no real handle to hold in to, especially when your hands are covered in hair products, this makes it more difficult to grip the brush. As of yet, I've not dropped my Denman brush.
I do find the Tangle-Tamer doesn't deal with big knots as well, it needs a few more strokes to work through, this is not a dramatic difference though. It hasn't put me off the Tangle-Tamer at all. If your looking for a tangle brush I'd recommend the Denman Tangle-Tamer over the Tangle Teezer purely because it's easier to grip and much cheaper. The Tangle Teezer will set you back around £12.00 however this little beauty comes in at £6.20 from Boots and '
here
'.
And let me add, how pretty is this little brush?!
What are your thoughts on the Tangle-Tamer? Do you own a tangle brush? Are you like me and can't live without one?
Disclosure: This is a PR sample. However, I'm being 100% honest when I say I prefer this to the Tangle Teezer, I love a good handle!