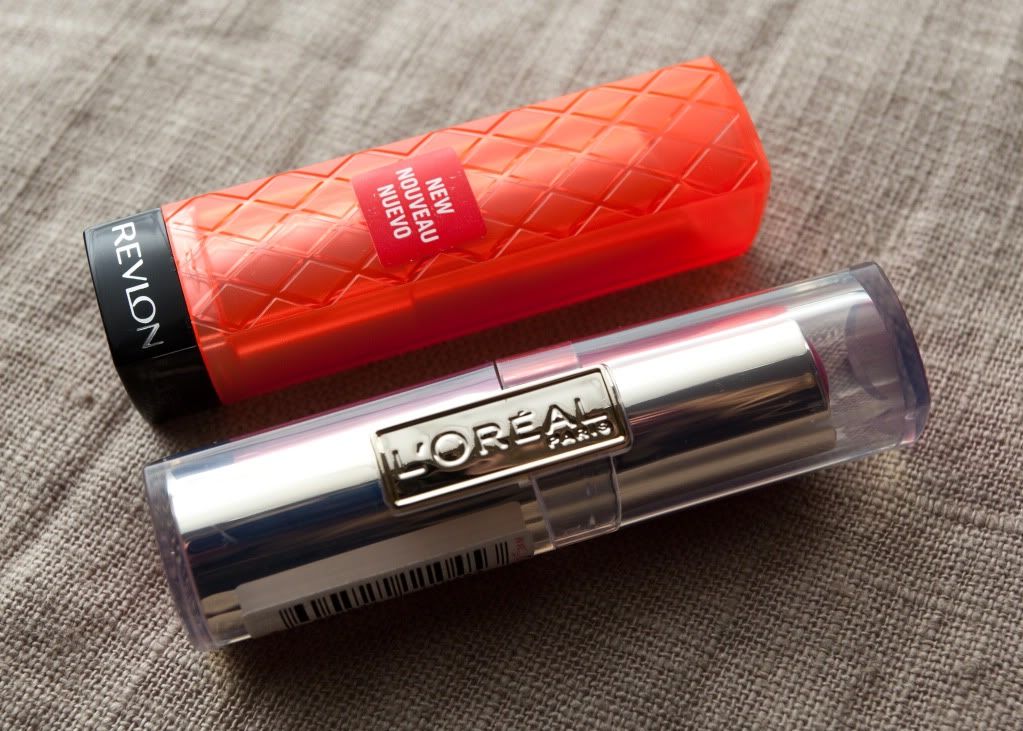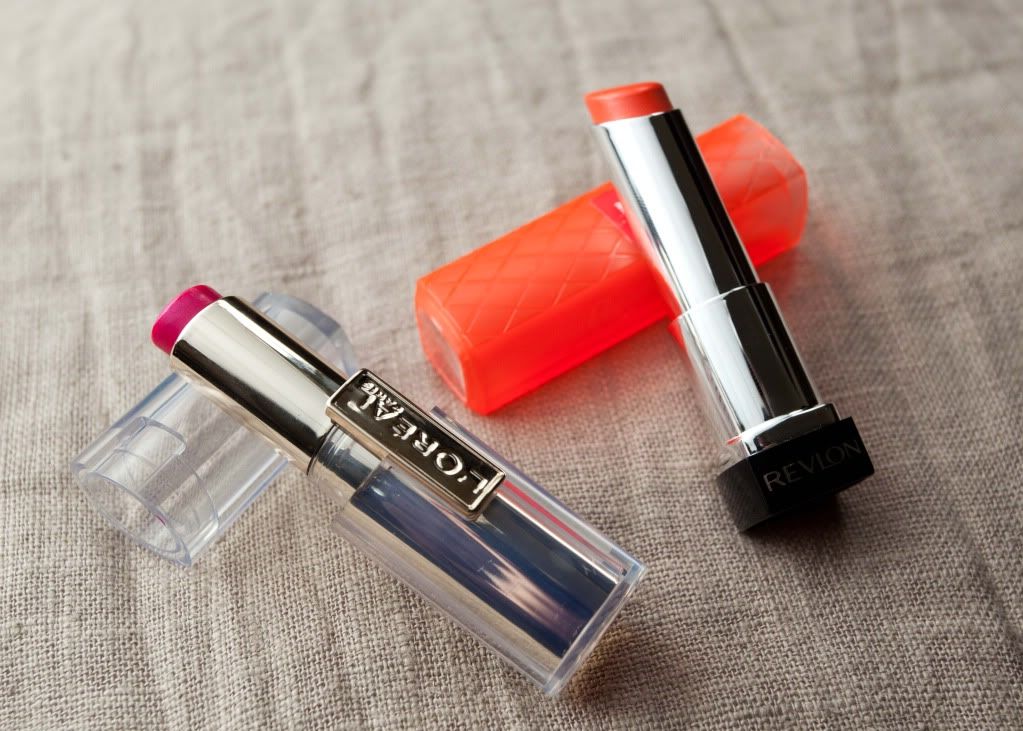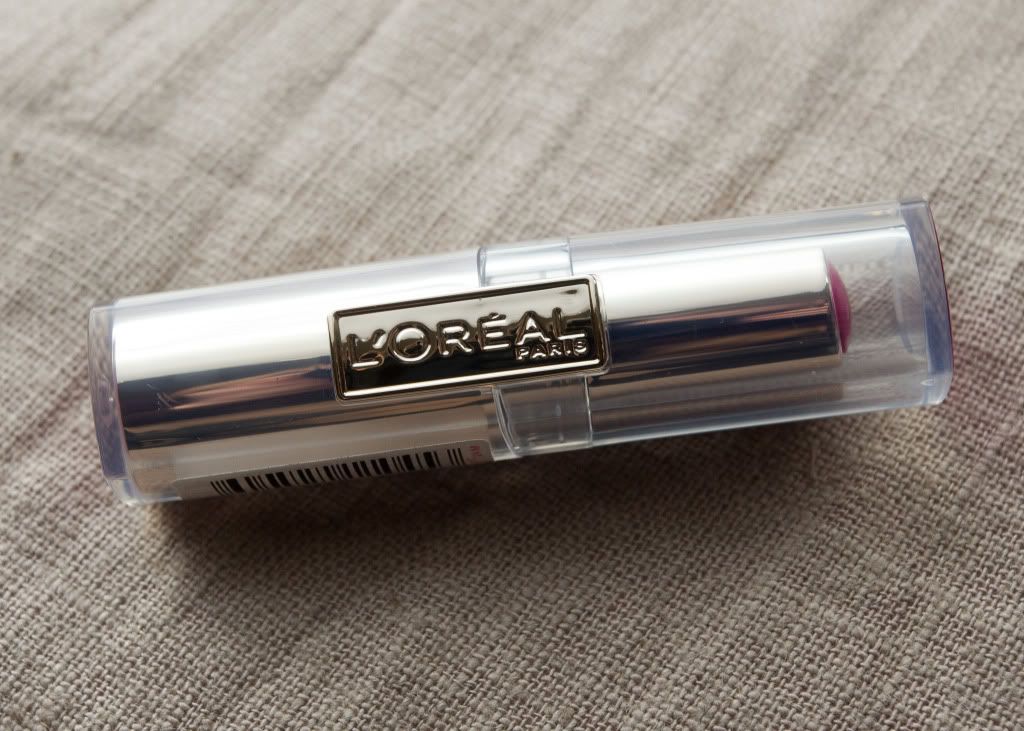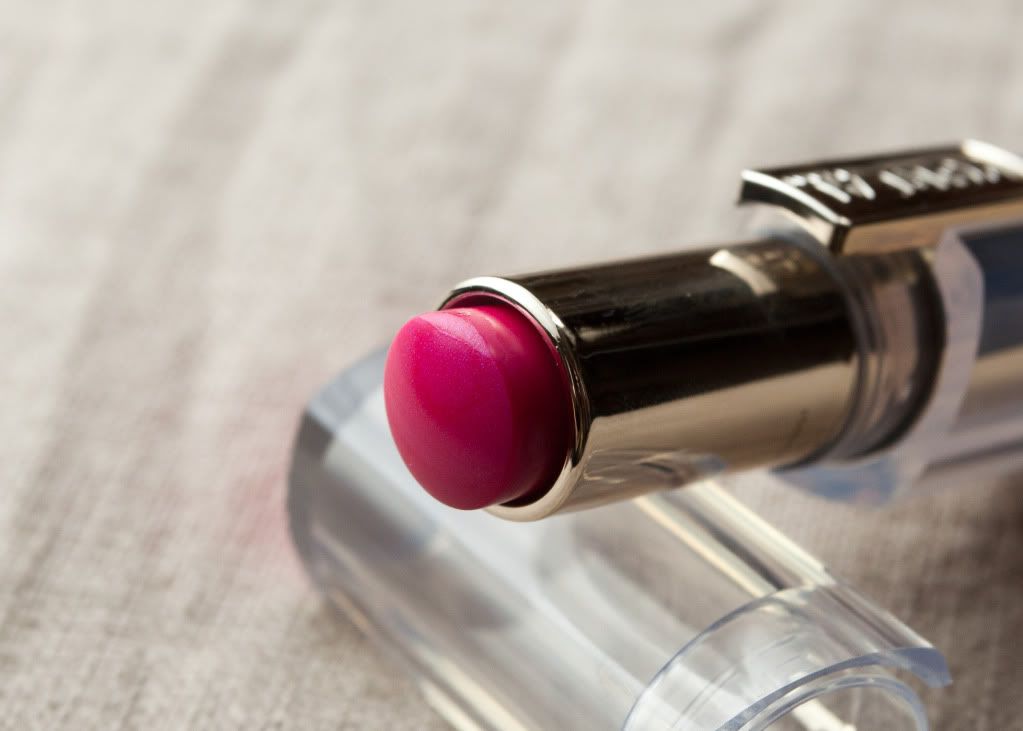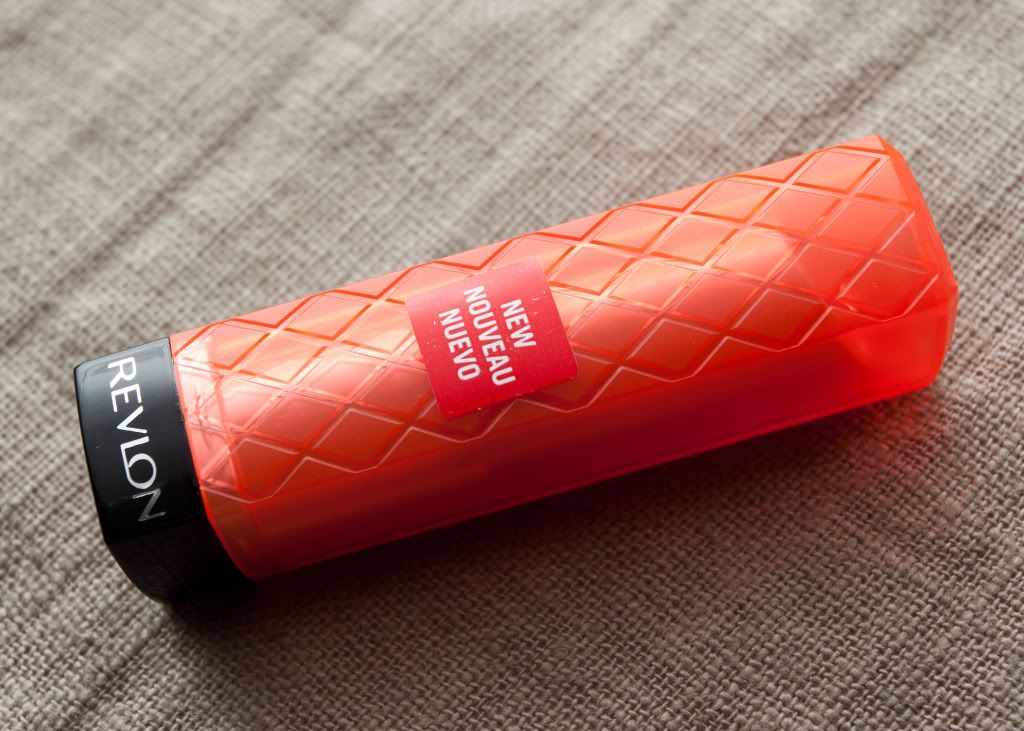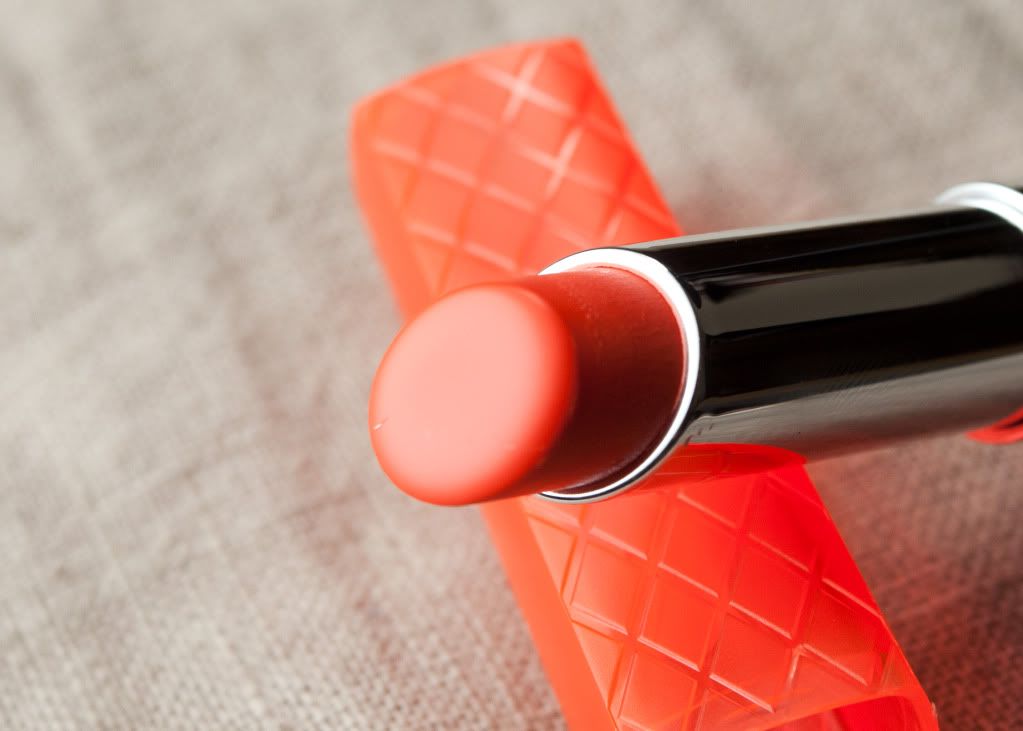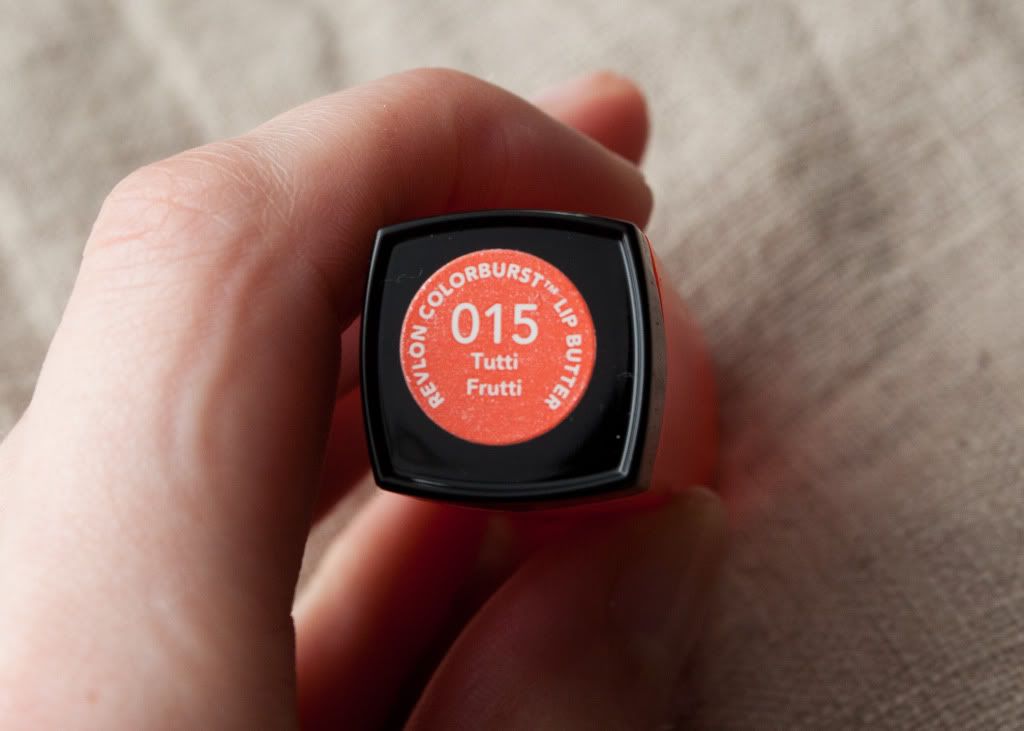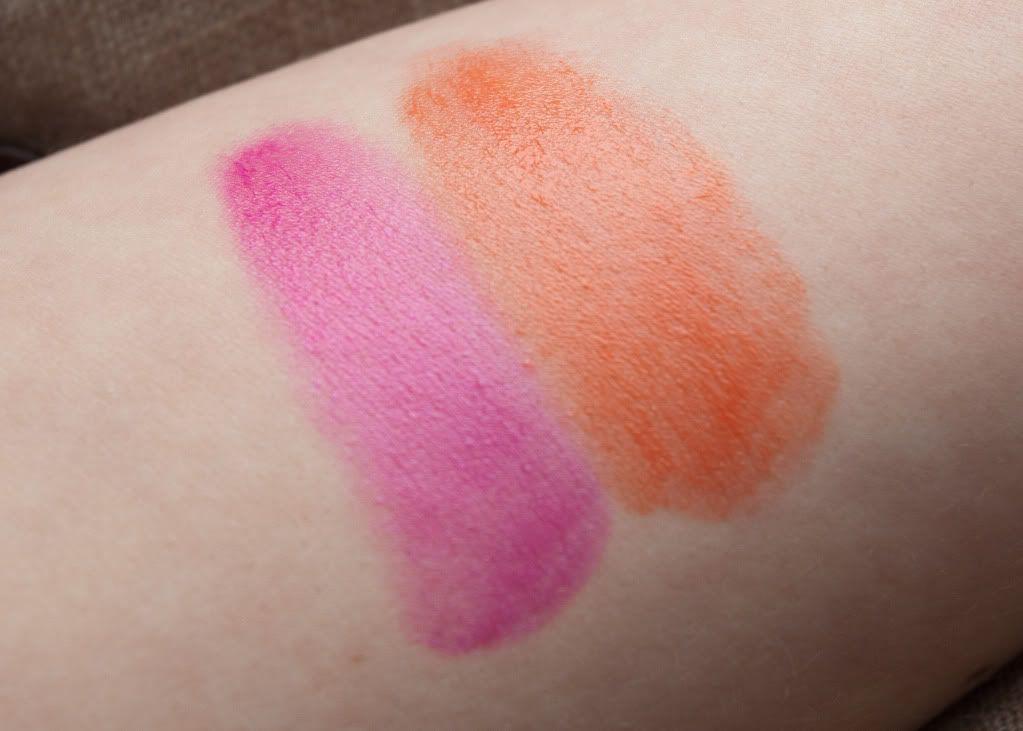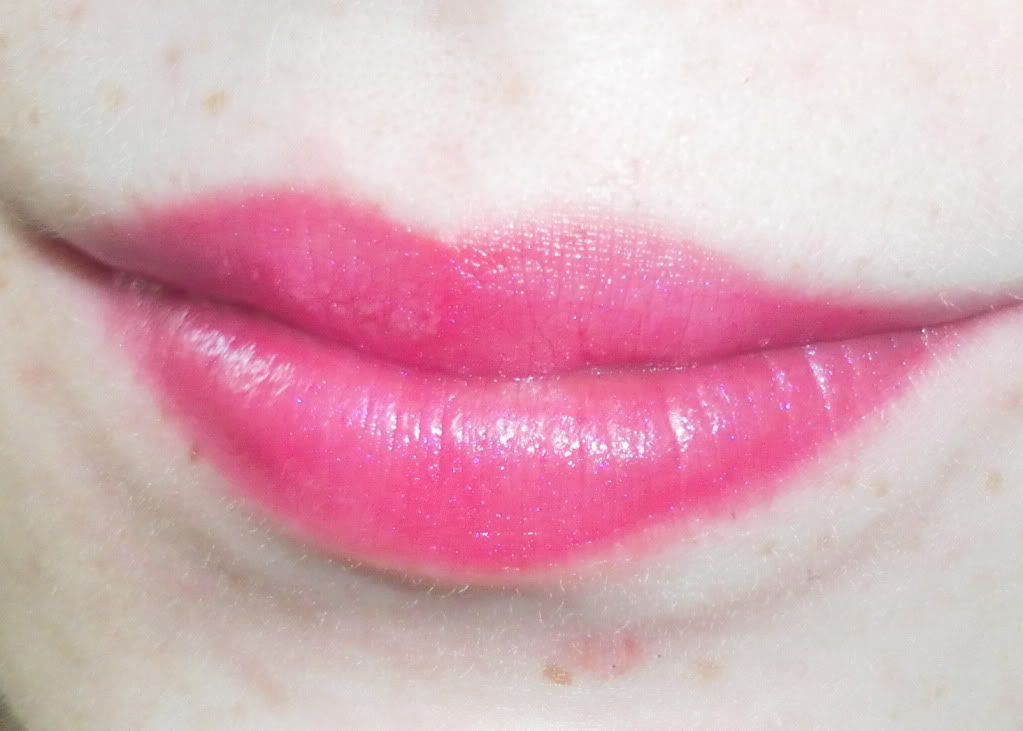 L'Oreal Caresse in Impulsive Fuchsia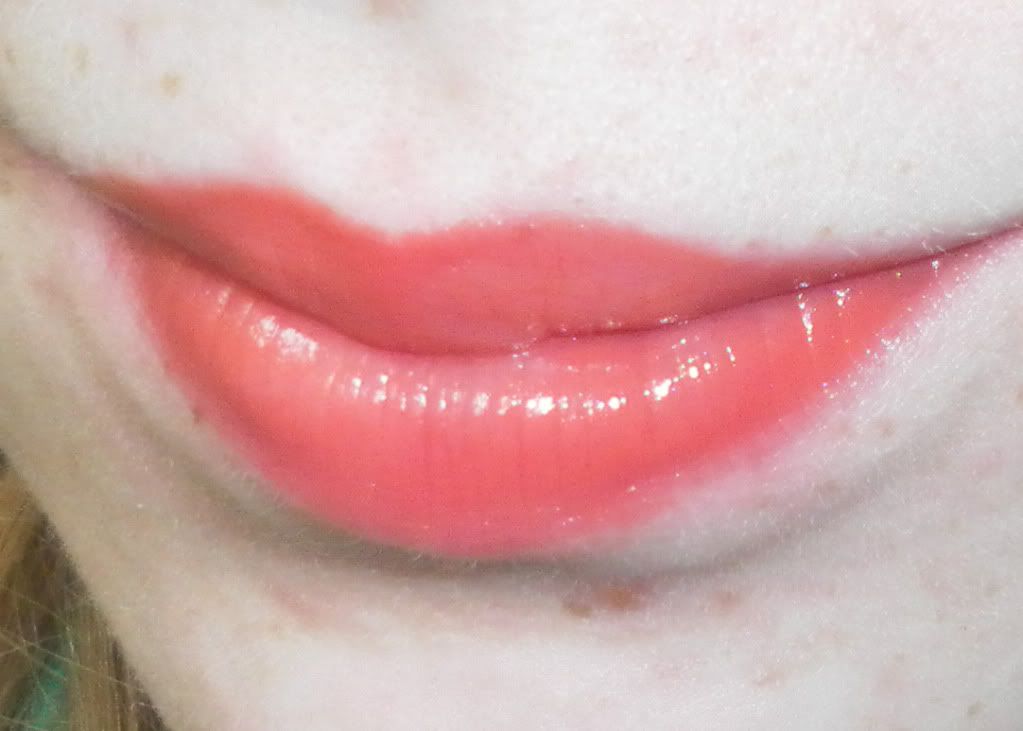 Revlon Lip Butter Tutti Frutti
Yes, I've jumped on the bandwagon of the new lip balm/lipstick combos. I finally gave in after seeing loads of reviews on them, mostly positive, and treated myself to one Revlon Lip Butter and one L'Oreal Caresse. There are many mixed reviews as to which one is the better, so I picked up both hoping to find my new favourite lip product.
I'll start off with the Revlon Lip Butter, I brought Tutti Frutti which is a red colour with orange undertones. It's the only lip butter that really attracted me, I don't reckon much too the shade range to be honest. The butter is slightly pigmented, I normally apply a few coats to get a proper colour. I'd say the lip butters last around lip balm length, and they feel like lip balms on the lips. I find them quite sticky, much like a thick lip balm. One thing that's really annoyed me about these is that they clump around the inside of my lips when they start to wear off. I ended up with a big red line around the inside of my lips, which, wasn't a good look that's for sure. Some of my cheaper lipsticks do this as well it drives me mad! When it comes to moisturisation, the lip butters do this very well.
Next is L'Oreal Caresse in Impulsive Fuchsia, such a gorgeous bright pink shade, in much more attractive packaging. L'Oreal Caresse have a much better shade range, with some gorgeous colours, it took me a while to choose which one I wanted. The Caresse is much more pigmented, I only use about one coat. They also last much longer, I found there was still a slight tint after eating and drinking, much longer than the lip butter, and they don't clump either. The Caresse is much lighter to wear, it feels natural and just lovely! I think they moisturise less than lip butters, but they still moisturise more than lipsticks.
Overall: I wasn't that impressed with Revlon lip butters, and I don't understand the hype around them. I really loved the L'Oreal Caresse though, so much lighter and last longer with beautiful shades, I'll be buying more.
Revlon Lip Butters and L'Oreal Caresse are £7.99 each and are available from
Boots
and
Superdrug
stores.
What are you opinions on these products? Have you tried them? Do you prefer one to the other?
Disclosure: Bought by myself