The second catwalk on Wednesday was from Manchester School of Arts which is part of Manchester Metropolitan University. I always love seeing catwalks from fashion students, personally, I find them much more adventurous with fashion, which, is much more interesting! At The Clothes Show Live they always have a lot of fashion student catwalks, which I love.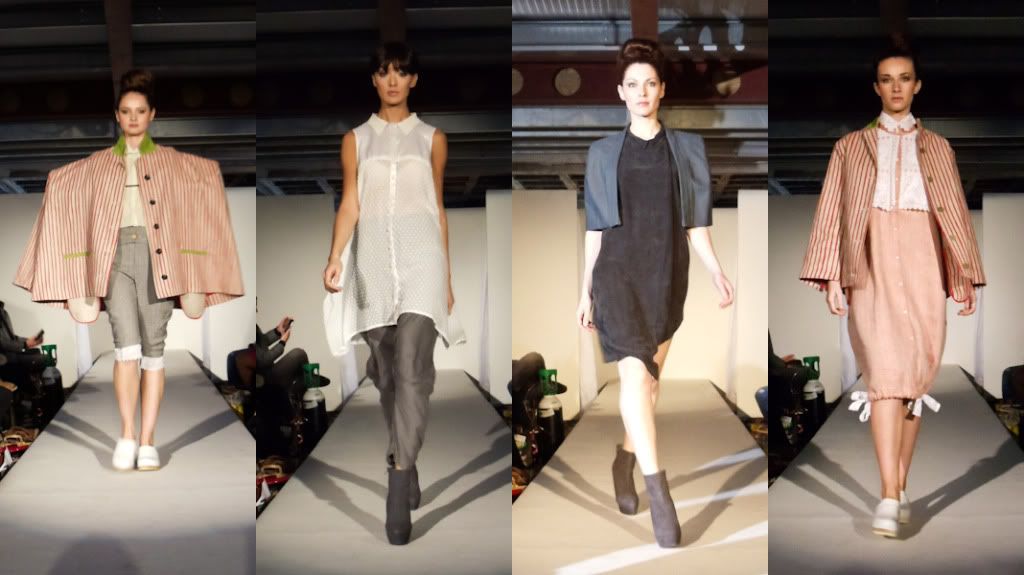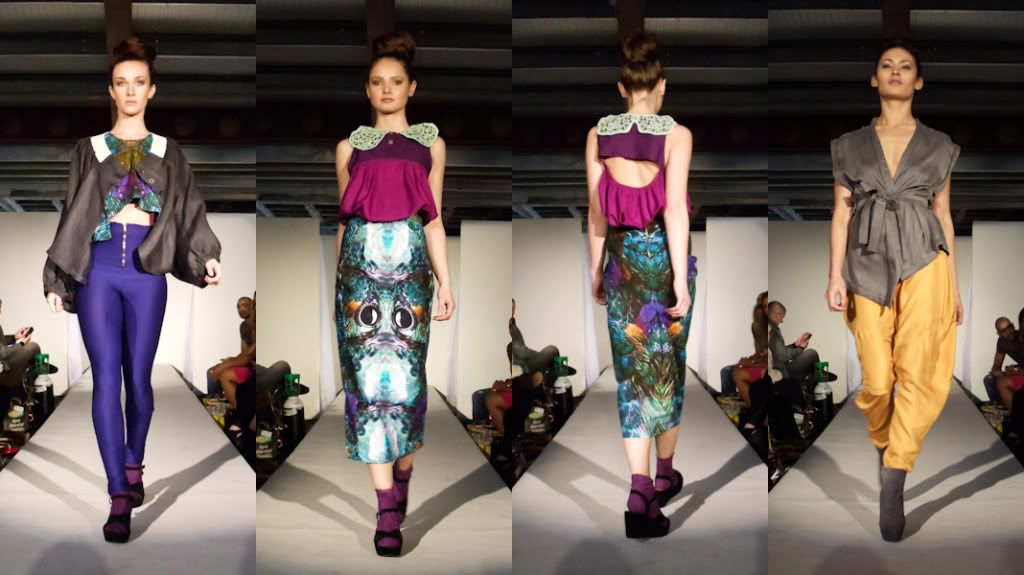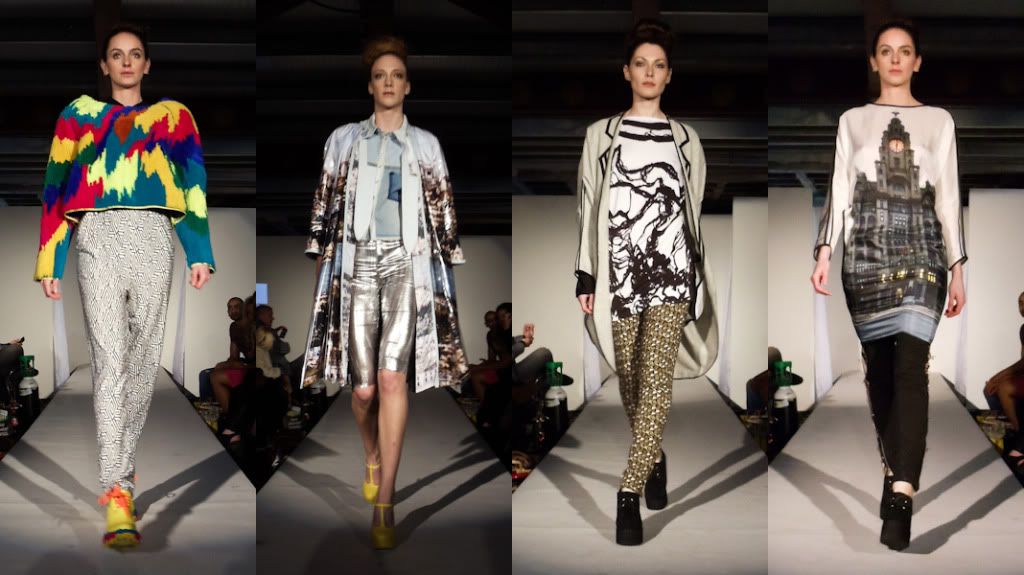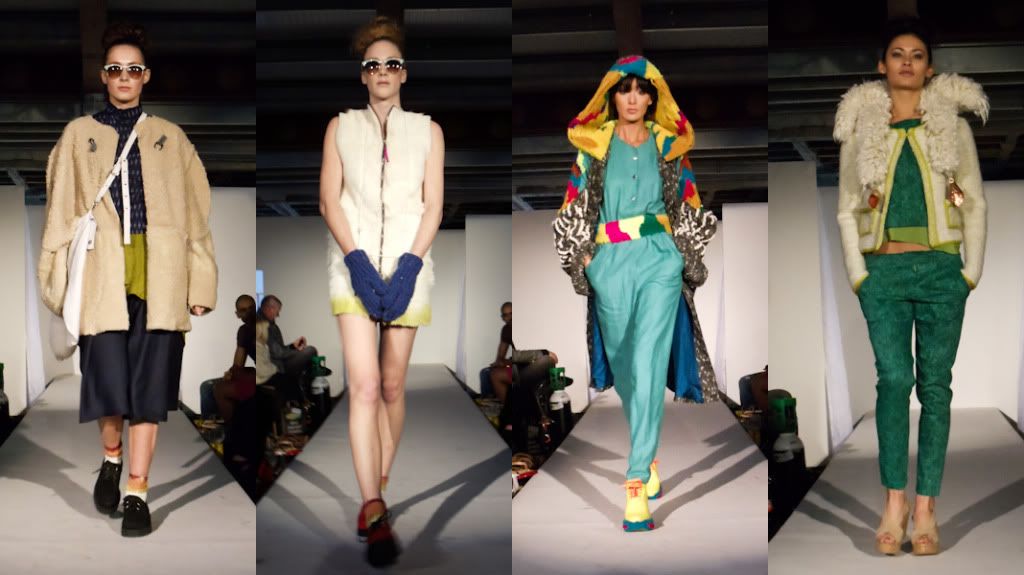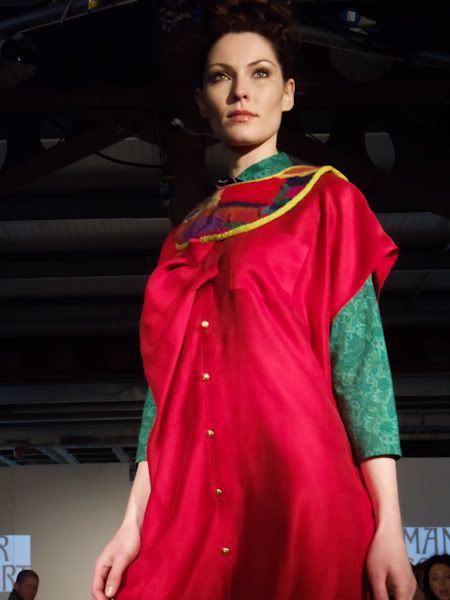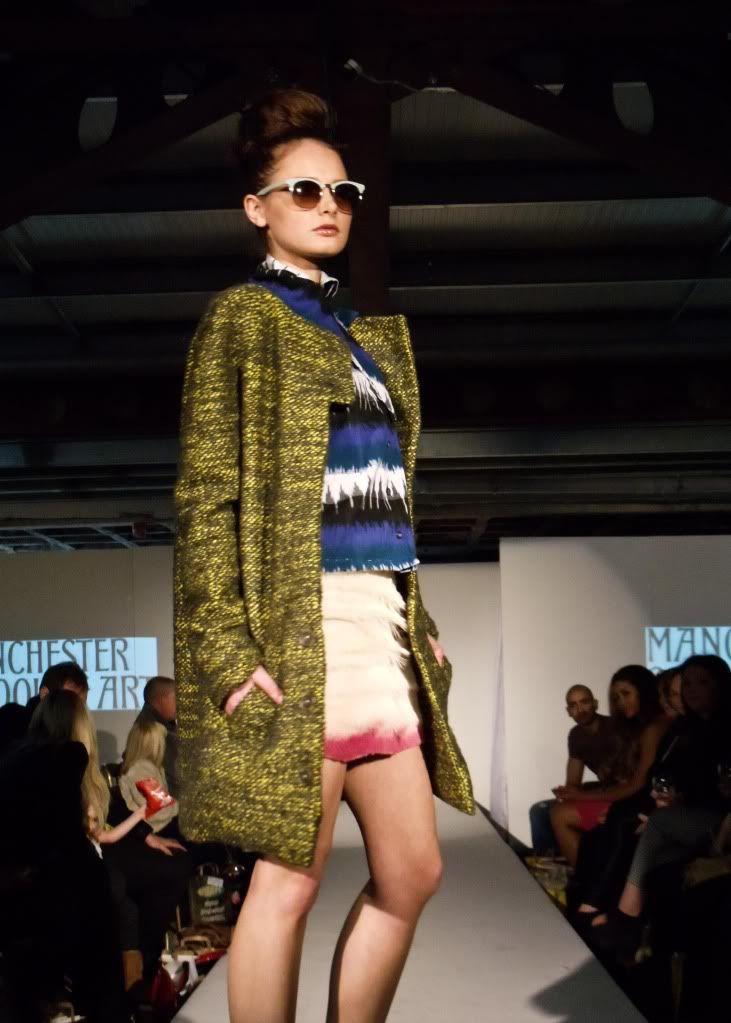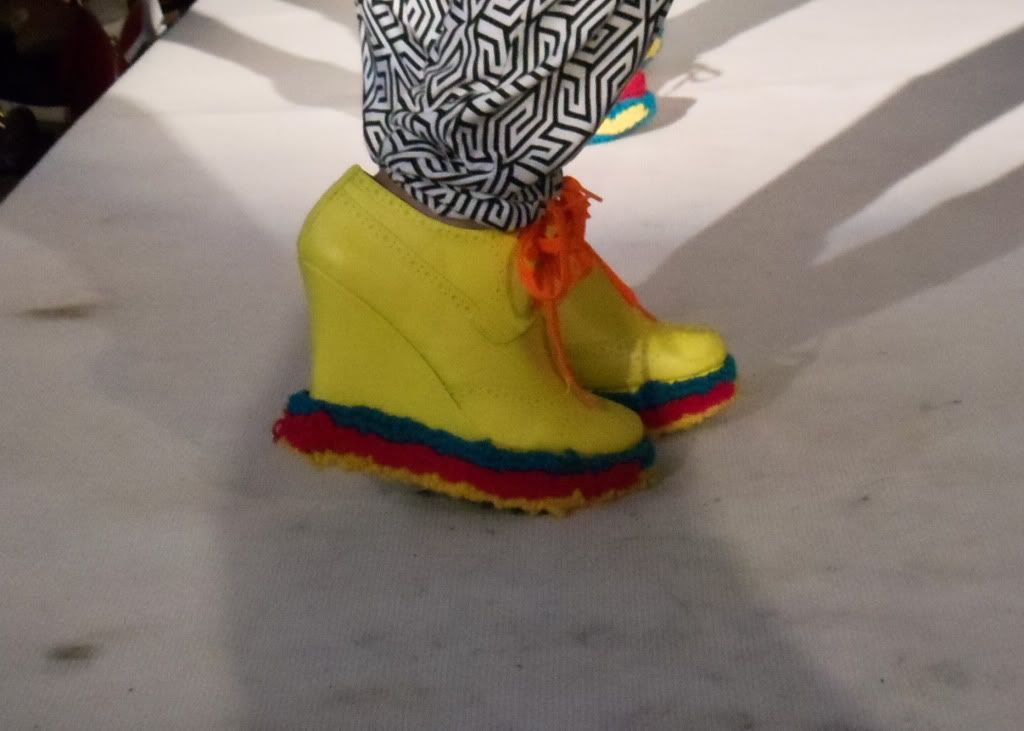 The catwalk took place in many different parts. Each collection/designer would have their own part, meaning we got to see many different pieces and looks. My favourite has to be the knitted collection (3rd picture down 1st image, 4th picture down 3rd image across). It was beautifully bright and colourful, I was mesmerised by the wedges the designer had created. As seen in the image above, the designed has knitted a band to go around the bottom of the wedges, amazing!
I enjoyed this catwalk the most, it was by far the most interesting out of all the catwalks. The students at the Manchester School of Arts are very talented!
Becca :) x
Disclosure: Press/VIP guest list for Masato and House of Herlihy, MCRFW also allowed me to go and see the other shows on Wednesday.