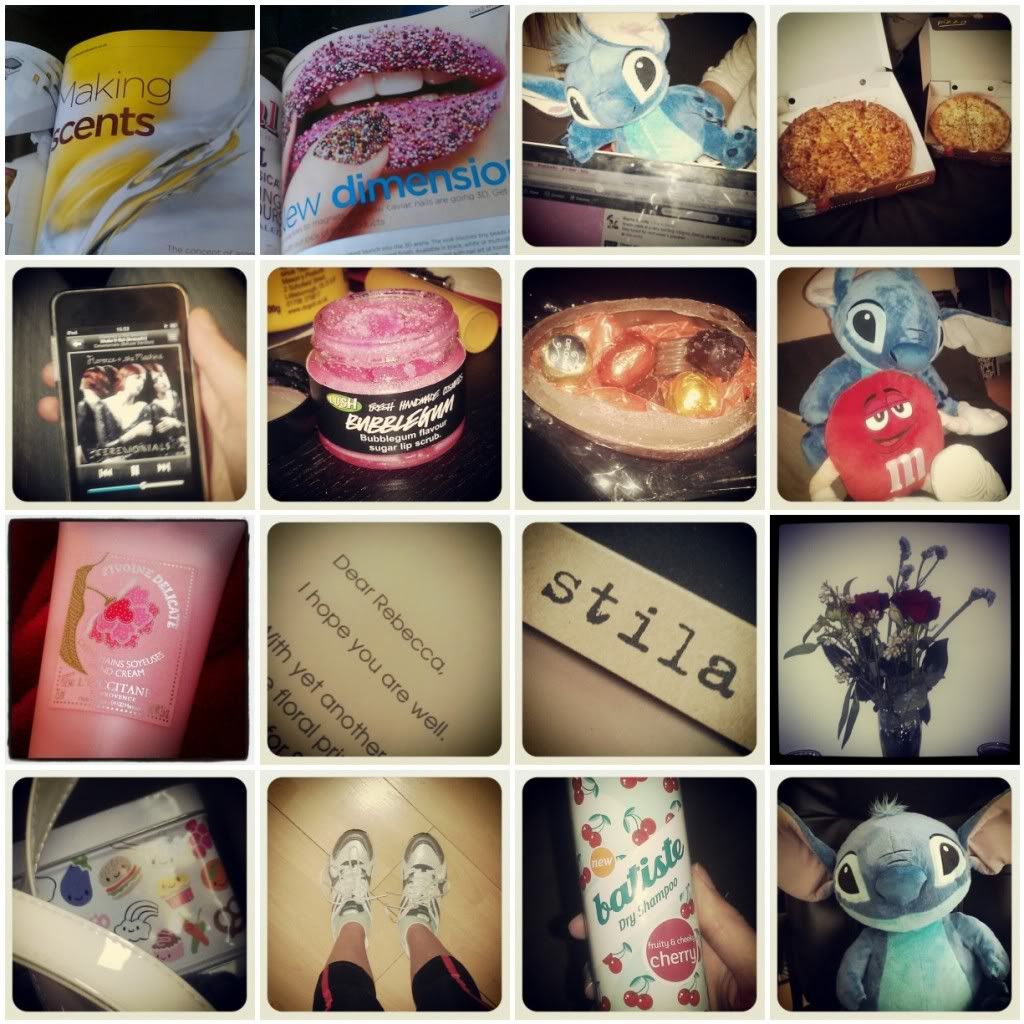 Reading Professional Beauty - Getting annoyed at Ciate with their 'Caviar Nail' trade marking - Mini stitch on twitter - Pizza after a long day at work - Florence Shake It Out fave song right now - Yummy Lush lip scrub - Yummy easter egg - M&M and stitch keeping me company - New yummy L'Occitane range - Love it when PR's address you with your name - Stila surprise - Flowers from bf - Paper chase lunch box - Been running - Couldn't live without Batiste - My stitchy <3
I've been so busy recently, I've not had time to blog much, so sorry! I didn't have the time to write up a full post, so thought I'd let you in on what I've been up too. I've been carrying out my massage case studies this week, which, means 40 hours of massage in the spa, so tiring. I have Monday and Tuesday off, so can't wait to get blogging and finishing some assignments.
I've got some amazing products coming up on BB, including the new L'Occitane collection, REN - I've finally got over their advertising shock and focused on their skincare, Nair and Stila. I'll also write an update on my ache battle to let you guys know how I'm getting along.
I'm on holiday at the end of May and absolutely can't wait. We're going down to Devon for a week for our early summer holiday, it will mark the end of our first years at university and for me, finishing my degree as I'm moving over to Biology.
Fun times ahead! I'm just battling through this tough patch right now.
'it's hard to dance with a devil on your back, so shake him off' (Florence and The Machine)