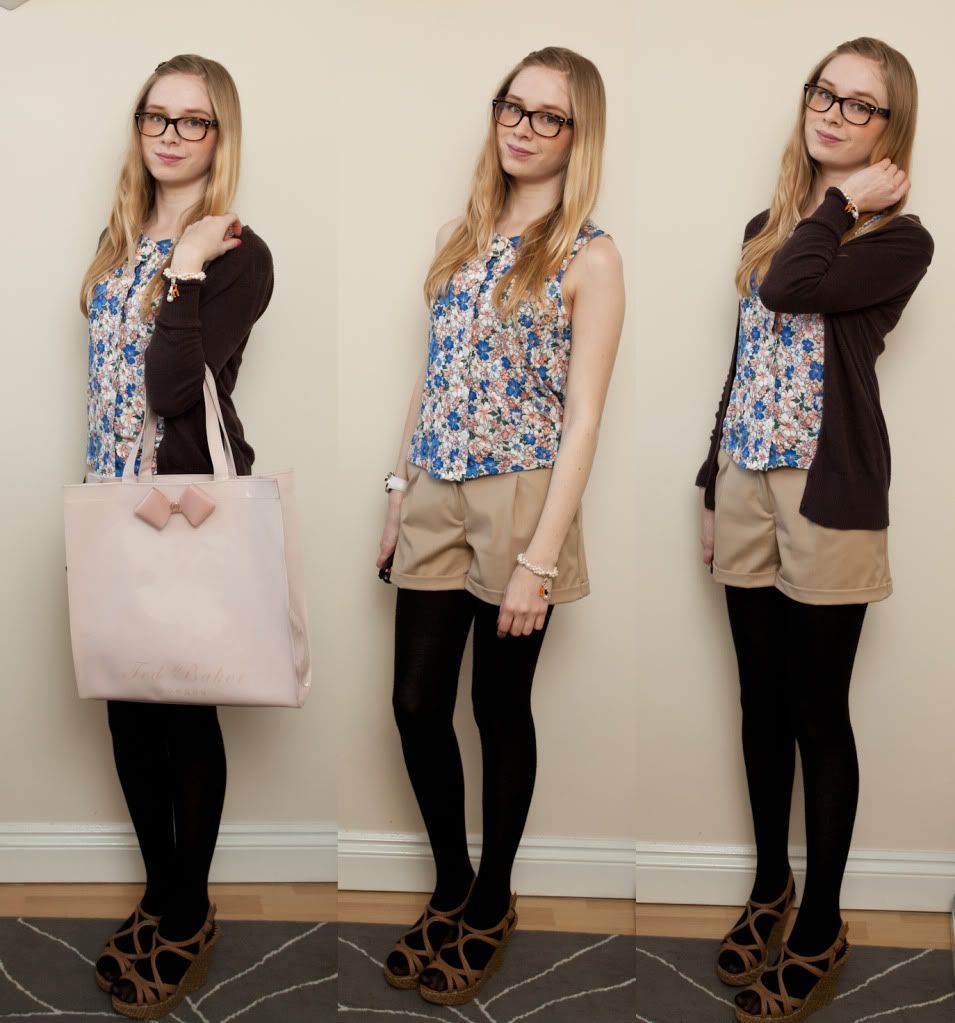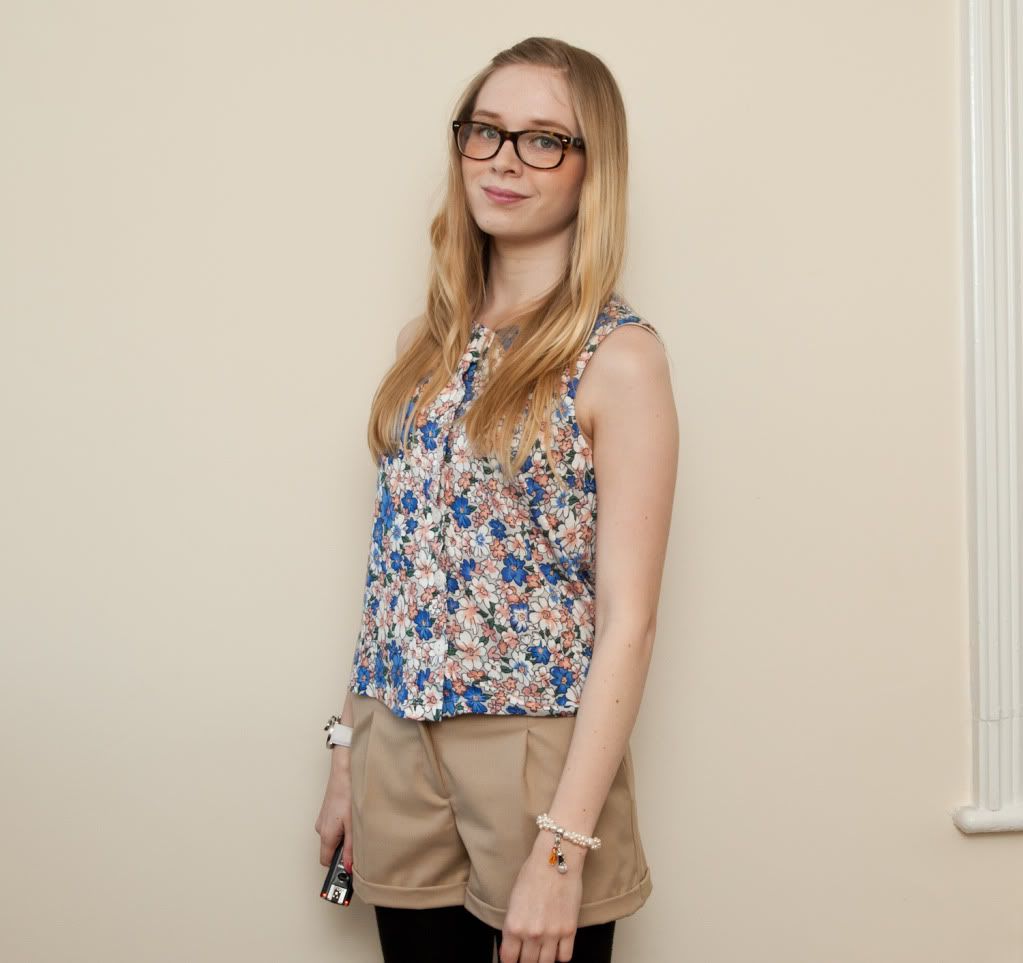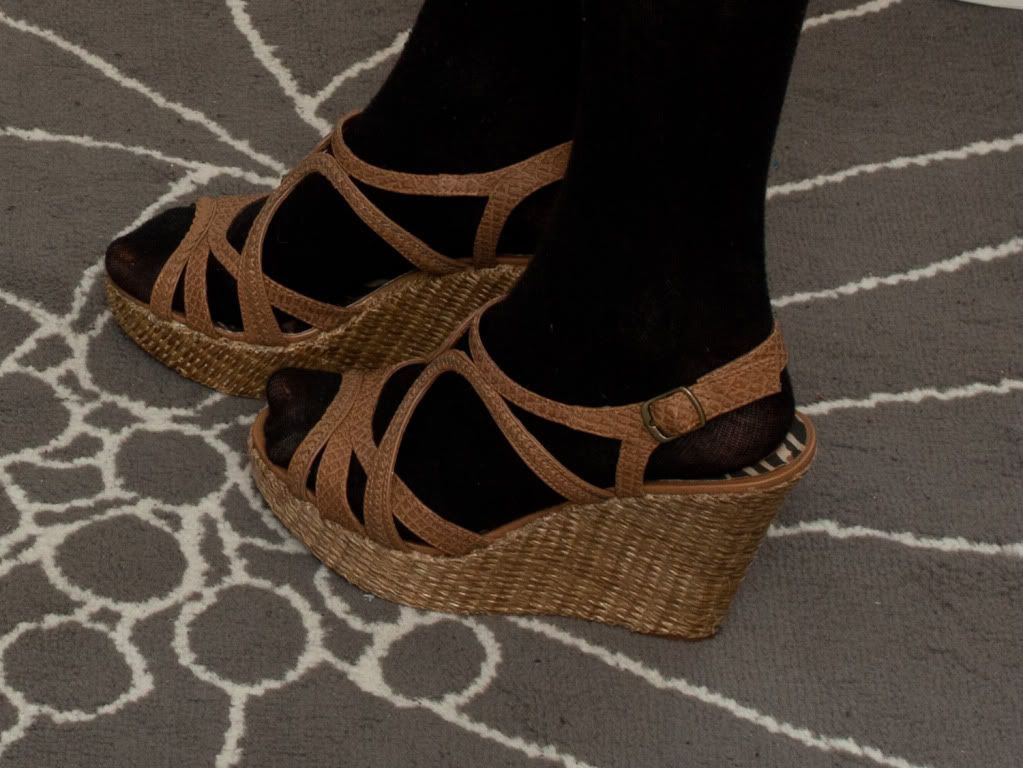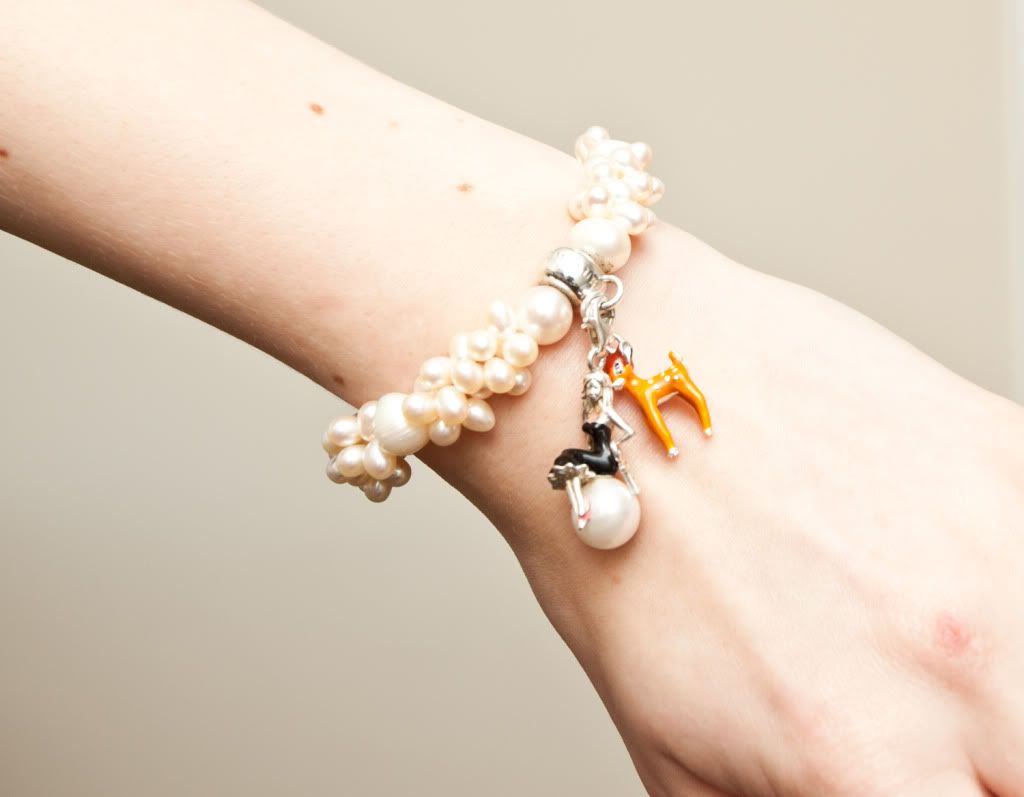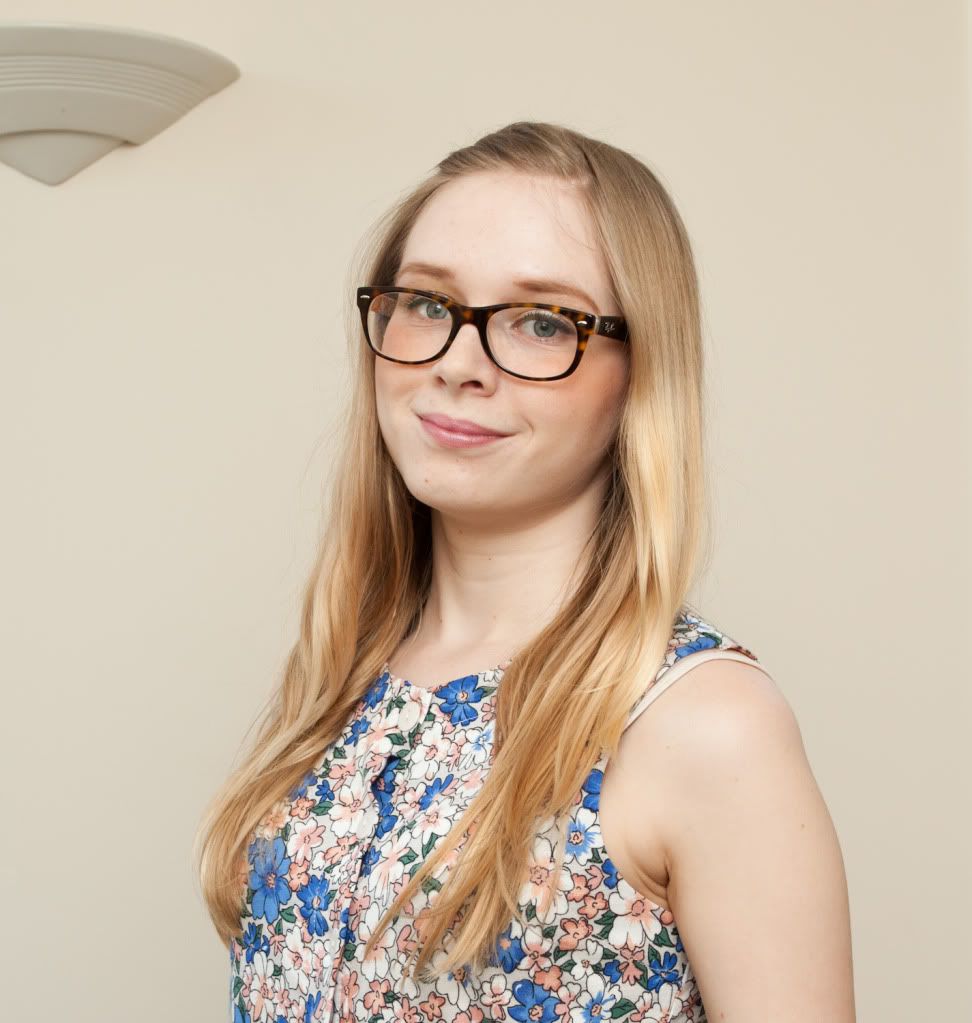 Top - River Island Sale £8.00
Shorts - River Island Sale £12.00
If your a regular reader of my blog, you'll have read about my shopping haul last
Tuesday
. I decided to wear all the bits I brought together, as they just seem to work well. I've seriously fell in love with the wedges, I wore them to London and my feet where ever so comfy. The shorts are going to be worn so much over summer, they're the perfect length for bare legs.
This is quite a summery outfit, but can be dressed with tights and a cardi for colder weather. I wore this outfit to London for the Caudalie Glossybox event, which, Devon from
Eightforawish
won tickets for.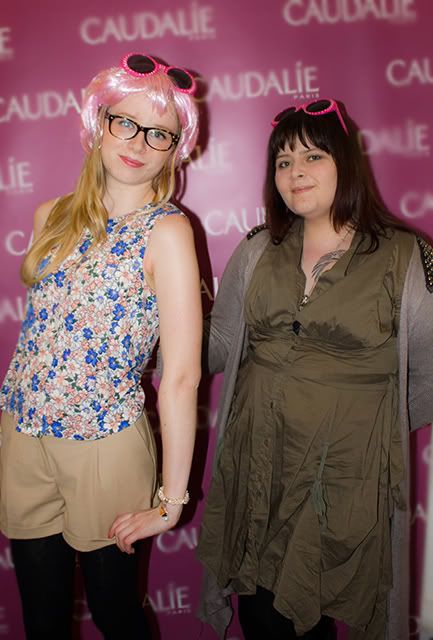 The event itself wasn't impressive. Devon won 'VIP tickets' but really all they tried to do was sell products to us, it wasn't an evening of pampering more an evening of retailing. We also failed to see the connection it had to Glossybox? Never-mind, I got to meet Devon who was lovely! The picture above is far from flattering, it was taken on Devons camera, so thanks for sending over the piccy :D.
Have you been grabbing some bargains in the sales? What will your staple items be this summer?
Becca :) x
Disclosure: All items featured where brought by myself or my boyfriend - he treated me :).