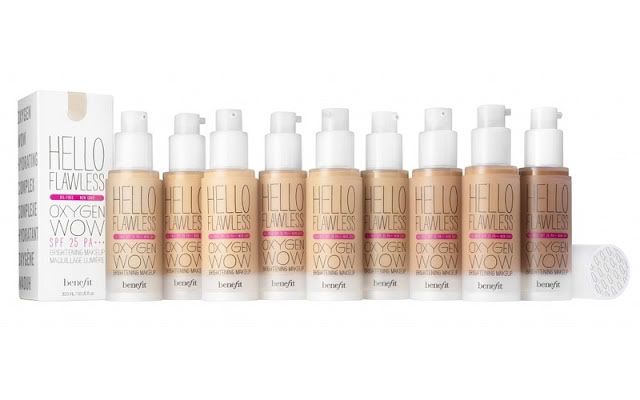 Yesterday I received a text off a friend, who is a huge Benefit fan, expressing her annoyance at Benefit. When she had nipped out to pick up her favourite Benefit product Playstick around the time of the Hello Flawless Liquid Foundation release, she had been told it had been discontinued. After further investigation she was told it has been discontinued but she could buy it online while stocks last, but it was no longer available in stores.
There was further confusion on Facebook:
'Can't believe you discontinued playstick!'
'Benefit please answer something for me… are you discontinuing Playsticks? Every Benefit counter tells me something different'
'Heard on the grapevine that Benefit Playsticks were being discontinued... I hoping this is not true? The new foundation that it is to replace is just awful'
Benefits answer to all of these was exactly the same. They never told us why the Playsticks weren't stocked in stores, and they never said why people had been told they'd ALL been discontinued. They merely said some shades have been discontinued and you could get playsticks online '
here
'.
So why would Benefit do this? Why would they take a best selling product of the shelves? My friend 100% believes they did this to sell more Hello Flawless. As 'Benebabes' have been recommending people buy Hello Flawless instead. So for her birthday her mother brought her Hello Flawless. Then a few weeks later, after all the Hello Flawless hype has died down, Playsticks magically reappears on the shevles. Leaving my friend very miffed off, and feeling cheated as she much prefers Playsticks to Hello Flawless but can no longer afford to buy them.
My question is this: Did Benefit take Playsticks off the shelves to sell more Hello Flawless? Both customers and 'Benebabes' alike don't seem to quite know what happened. I'm not sure what happened myself, but it does seem a little fishy. I've heard someone say they might have had a supply problem, but that 'supply problem' just seems a little too well timed.
What do you guys think?
Disclosure: I don't own Playsticks or Hello Flawless Liquid Foundation. Picture is a press image. All information comes from my friend who is staying nameless and from Benefits UK Facebook page.