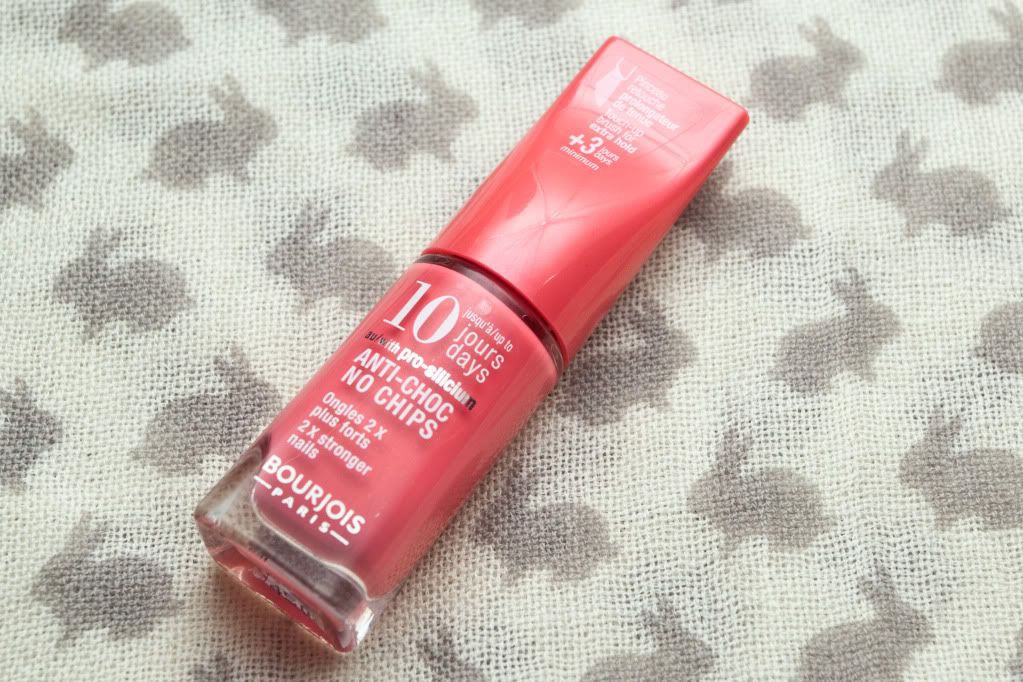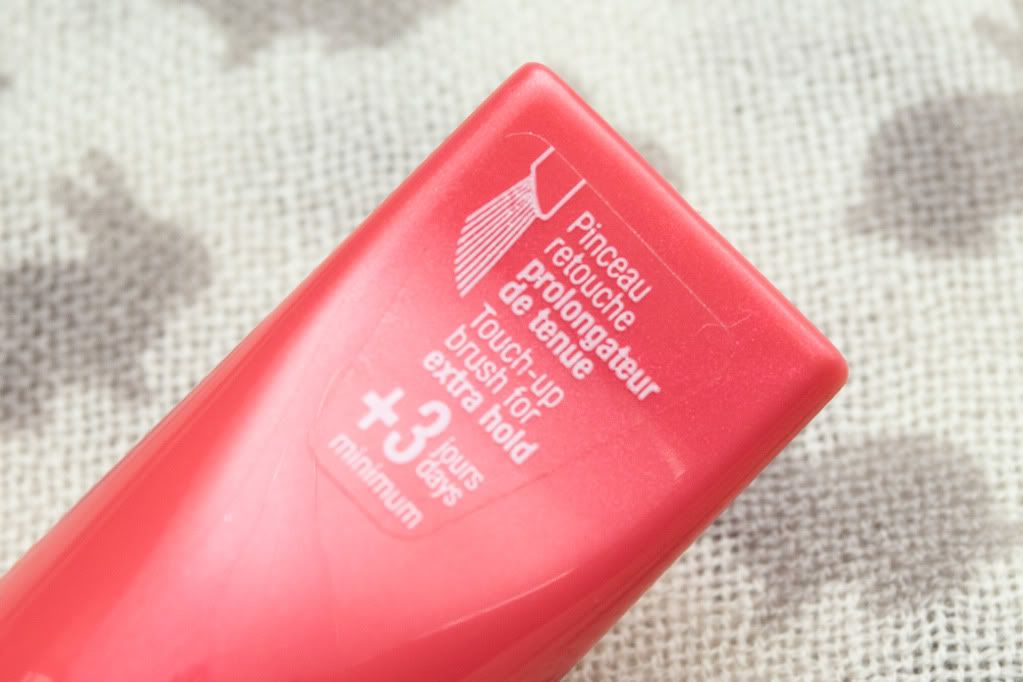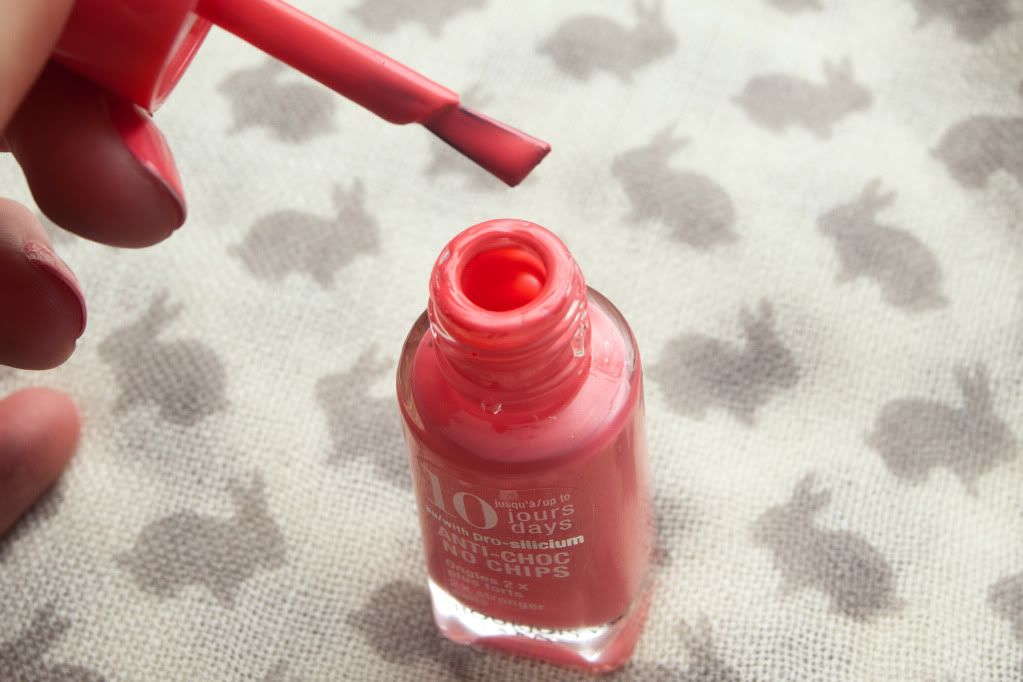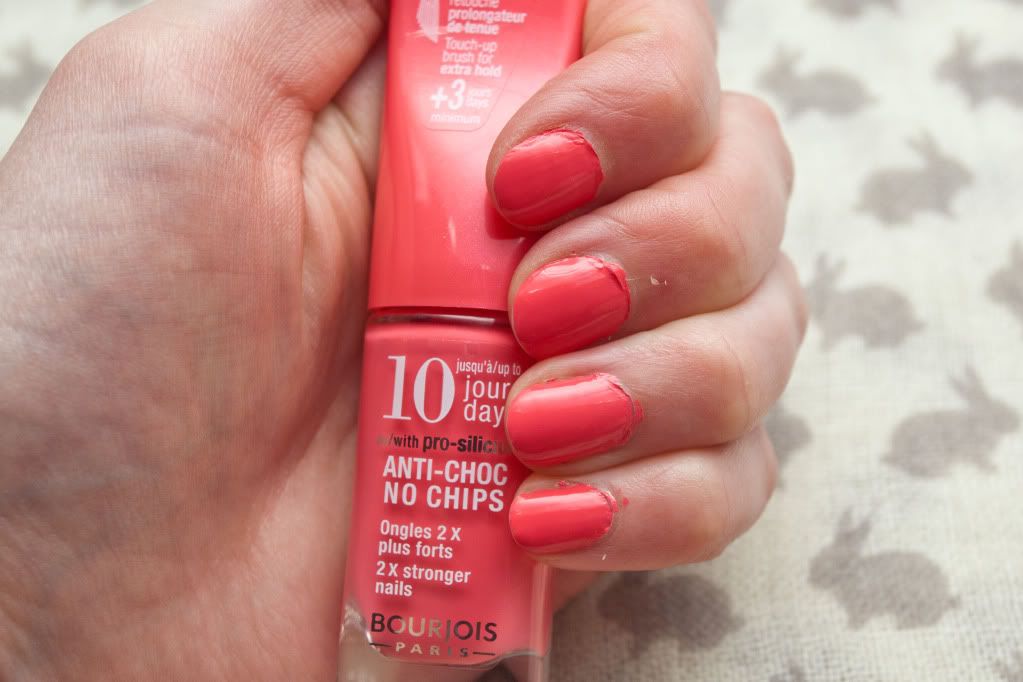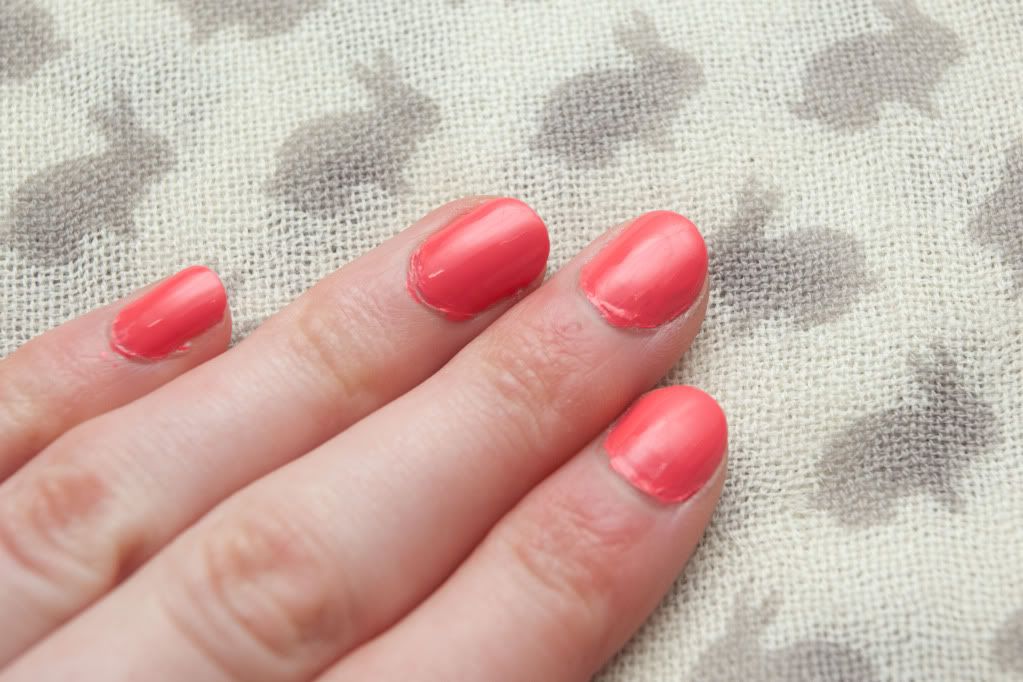 After reading quite a few reviews on this polish, I decided to go out and pick one up for myself. I've never really been a big fan of Bourjois, their packaging is gorgeous but their products have never really had that 'wow' effect. Lots of bloggers have been raving about this polish, so I gave Bourjois another chance. Who can resist such a gorgeous colour?
The polish claims to have up to three days wear at a minimum and ten days with touch ups. The polish last just around three days before chipping, then Bourjois claim at the new angled brush will make it easier to touch up. The brush is quite nice to use, but I would have preferred a large flat brush instead. The angled brush made it more difficult to catch the sides of my nails at times, however, for touching up it does make it easier.
The formula of the polish is very similar to that of Nails Inc, a good thick, long-lasting formula. You only need two coats of the polish for a good strong colour. The colour is just beautiful, it's my new favourite polish by far, it's perfect for my summer holidays and will be sitting strong on my nails for my holiday next week. This polish has put Bourjois on the map for me really, I'm looking forward to trying more of their products.
This is from the Sweet Paris Spring collection and is shade 25. This polish is a bargain at £5.99 and is available from Bourjois retailers, for example, Boots and Superdrug. It's also available online '
here
'.
What do you think to this new polish? Are you a Bourjois fan?
Disclosure: I bought this polish myself.