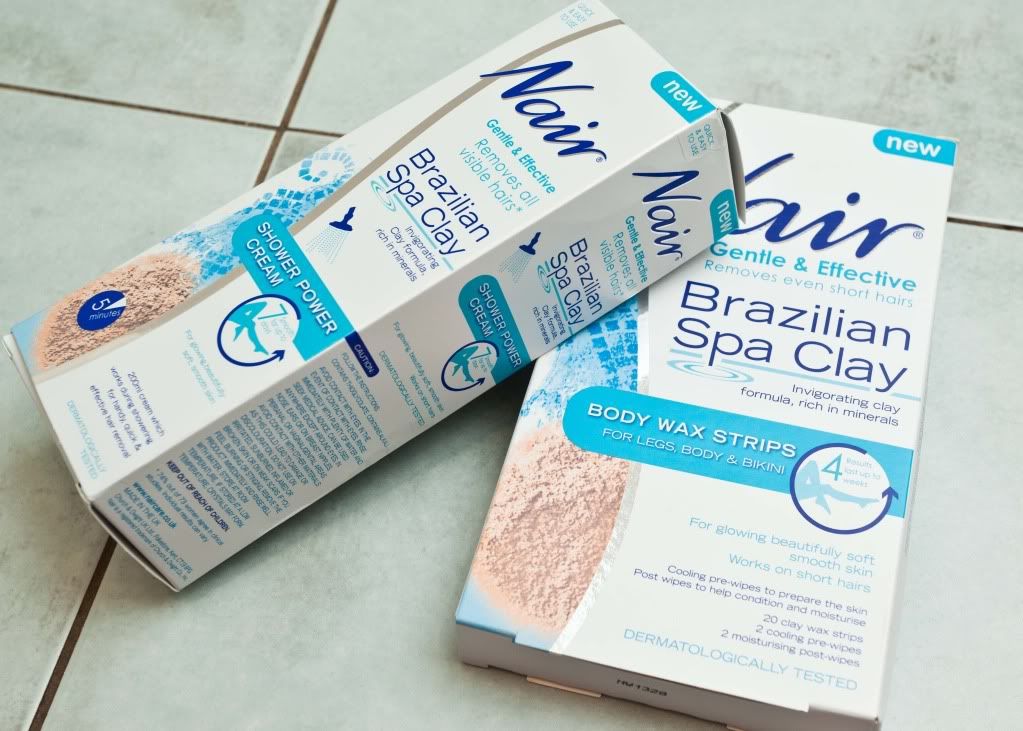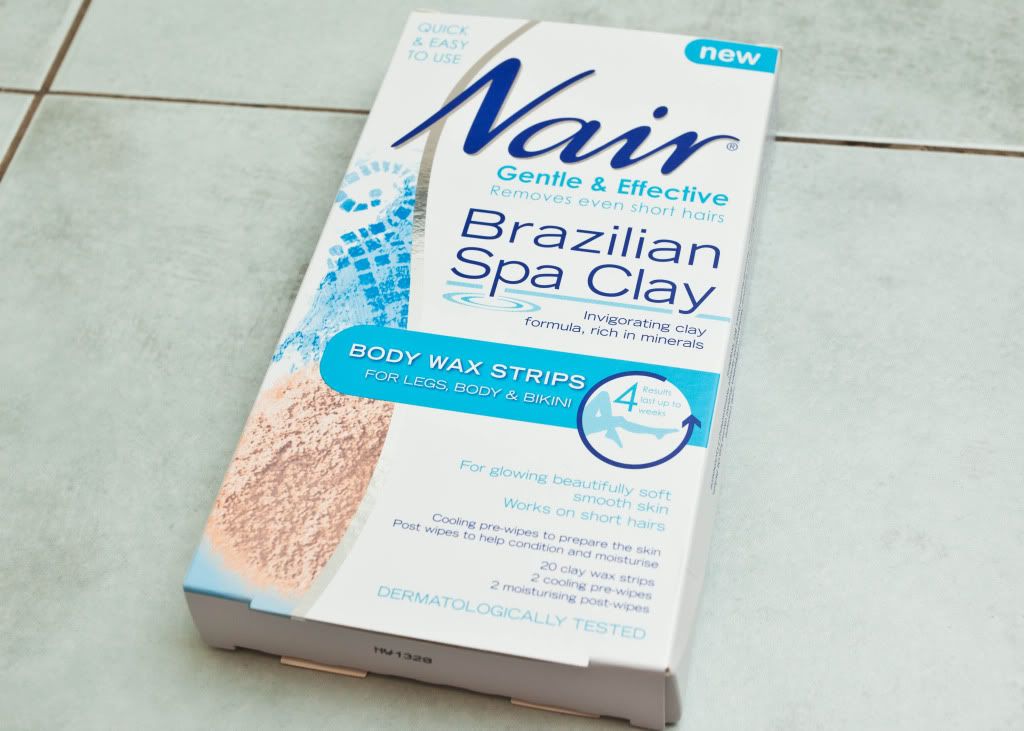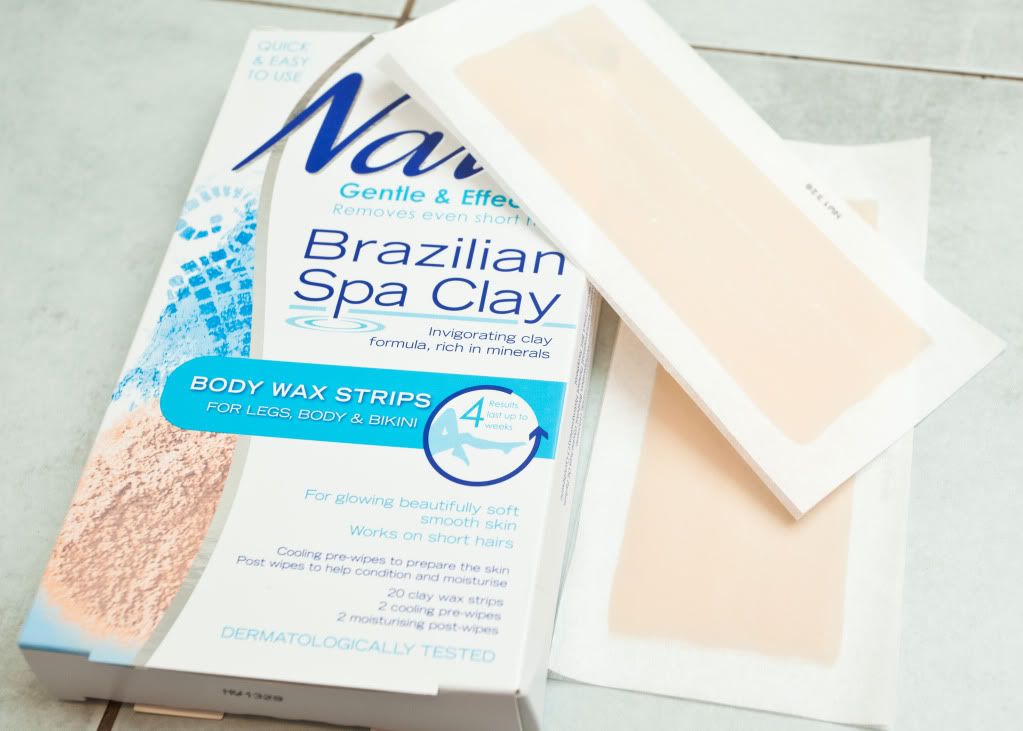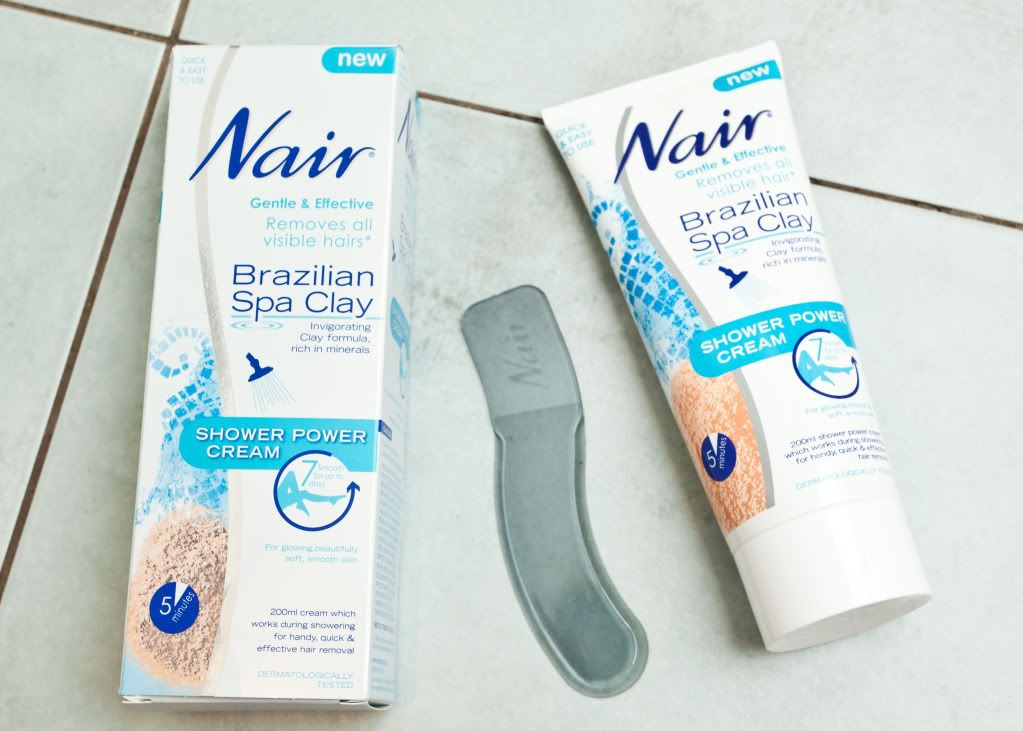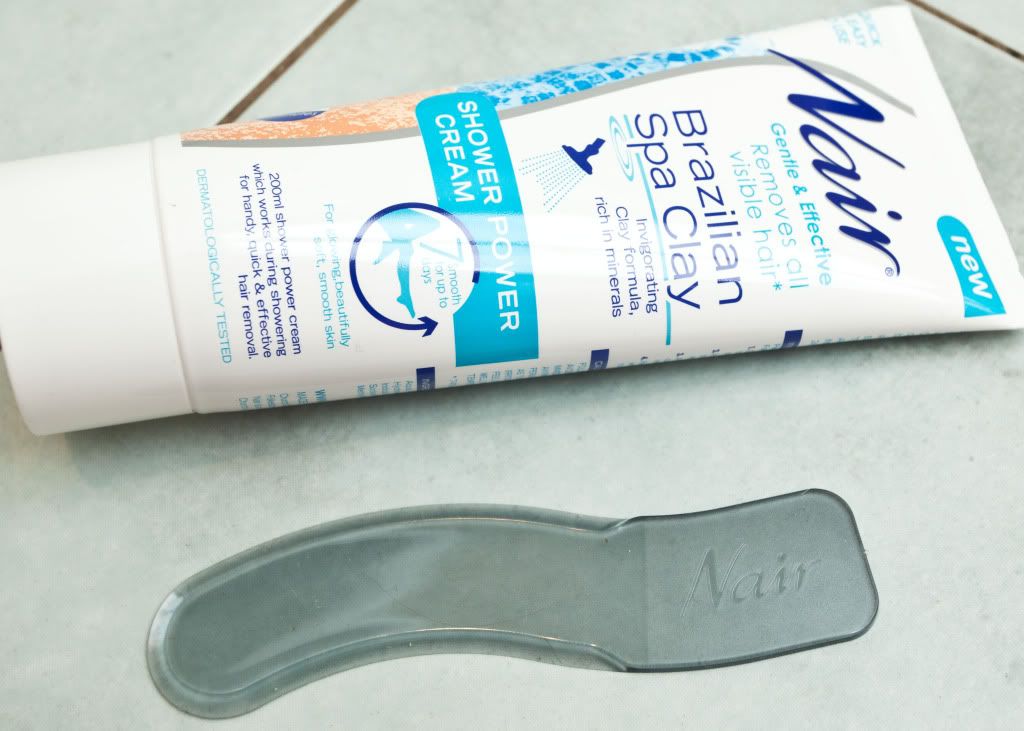 When I was younger, I always reacted to hair removal cream, but didn't want to shave as the hair grows back much faster and thicker. So ever since I've been using an epilator but it often proves painful, especially when the hair is a little longer. When Nair got in contact with me, regarding the Nair Brazilian Spa Clay range, I decided to give hair removal and waxing another go. What made me want to try this range was the claim of this being a 'gentle and effective' way of removing hair.
What makes this range different is that the products contain invigorating clay, soothing mango butter and nourishing acai palm. Helping to nourish and sooth the skin while removing the hair, meaning it's much more gentle and leaves the skin feeling amazing. The hair removal cream is named 'shower power cream' as your meant to apply it and then enter the shower and remove a few minutes later. However, while your in the shower your meant to avoid getting your legs too wet, ermm, not going to happen! I just left it on for the full amount of time and then washed it off using the plastic spatula in the shower. The hair removal cream took 5 minutes to work, which, was great and I didn't react to it, hurray! It left my legs so soft and smooth, the perfect hair removal cream.
Next, I tried the Nair Brazilian Body Wax Strips. I'm quite used to the pain, and it wasn't as bad as using an epilator. I struggled to catch all the hairs, and it took quite a while to perfect the technique. All the problems I had with these was technique based not product based. The strips didn't dry out my legs and felt very gentle on my skin, I used two double-sided strips for half a leg. They came with pre and post waxing wipes, the pre-waxing wipes didn't do much, but the post-waxing wipes are great. They are very oily wipes and remove any left over wax from your skin really easily and moisturise too.
Overall, these are great products for if you struggle with hair removal products drying out your skin, or if your a hair removal beginner or if you have sensitive skin. I need a little more practise with the wax strips but love the hair removal cream, it's just what I need for my sensitive legs. Nair products are available from Boots, Asda, Sainsbury's and Tesco. The wax strips cost £6.69 and the shower cream costs £6.69. They're also on 3 for 2 at Boots '
here
'.
What do you think to this new Nair range? Whats your favourite hair removal cream?
Disclosure: PR samples, but as always this is a 100% honest review.