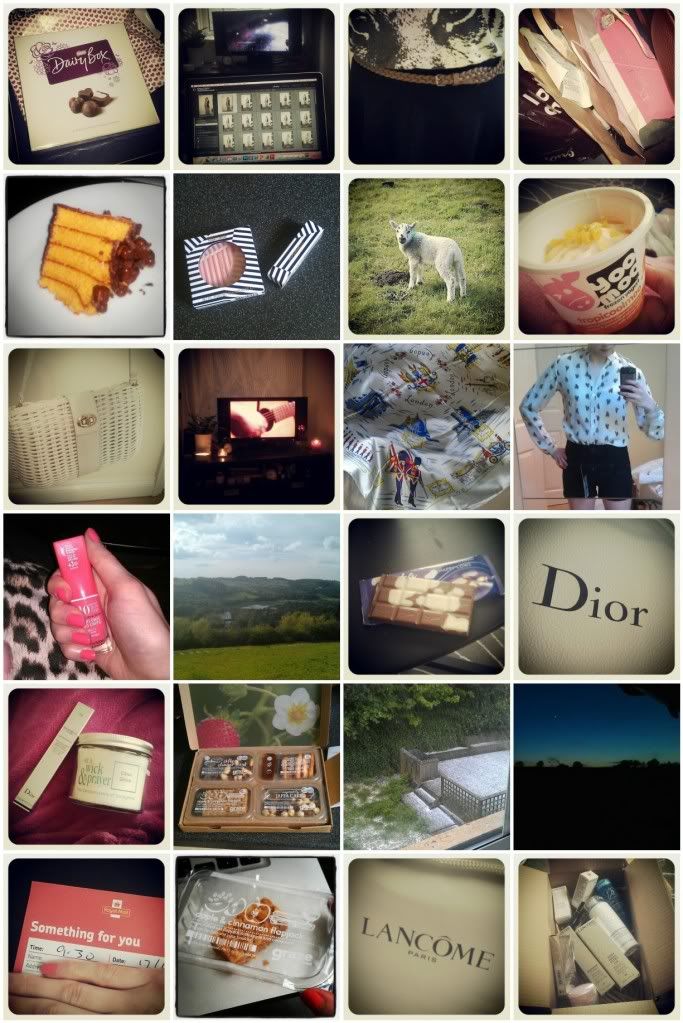 Leaving uni gift - Blogging and watching Big Bang Theory - Leaving meal outfit - Shopping in Nottingham - Cadburys crunchie cake - MAC Hey Sailor - Lamb on a walk - Yummy frozen yogurt - Charity shop buy - Candles on an evening in - Gorgeous scarf - New clothes - Bourjois nails - Lovely view on a walk - Yummy Milka chocolate - Dior buy - Finishing uni buys - Graze box - Crazy hail storm - Gorgeous sun set - Hate it when I miss a parcel - Graze yummy flapjack - Lancome goodies - Beauty bloggers heaven
I don't do these every week, so this is what I've been up to so far this May! What have you been up to?
Please Note: I'm away this week so will not be replying to comments until I'm back.
If you want a quicker reply I'm replying to emails - beautybecca@live.co.uk