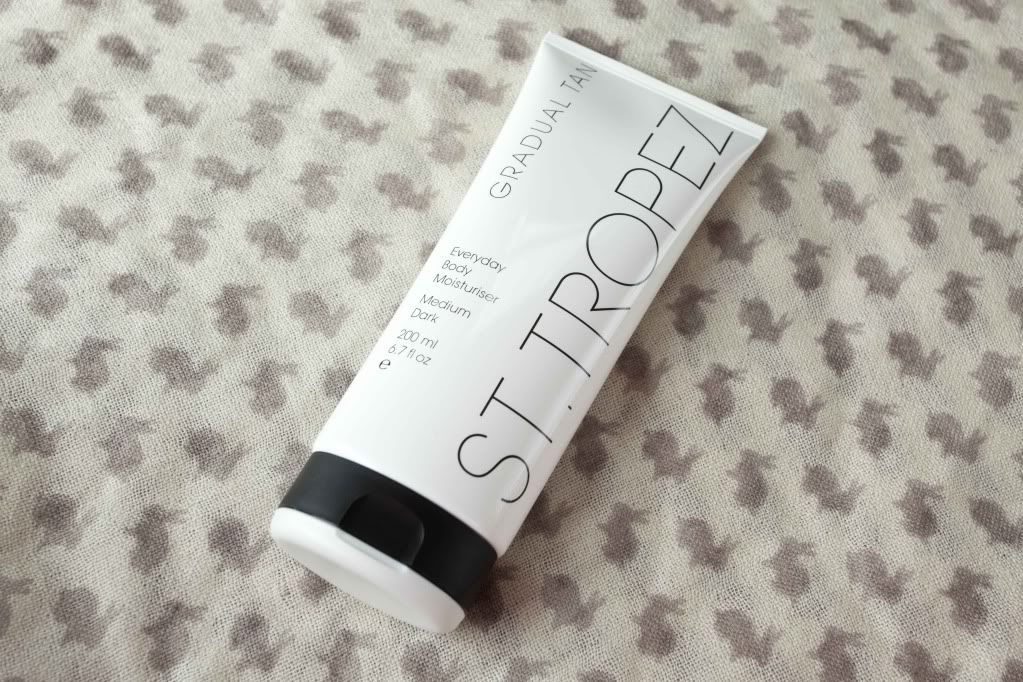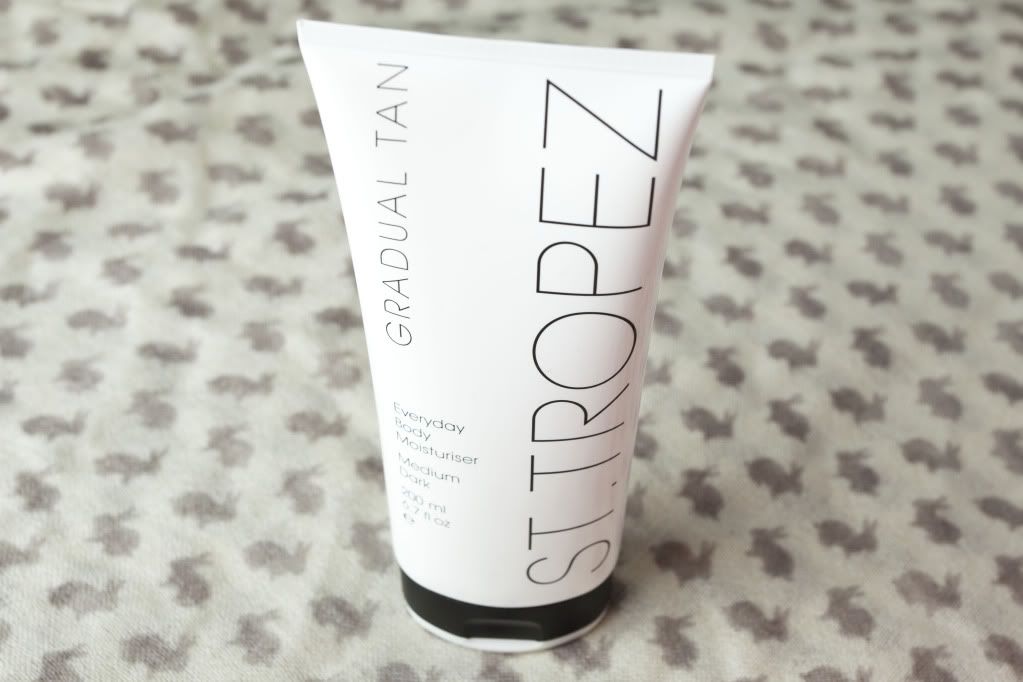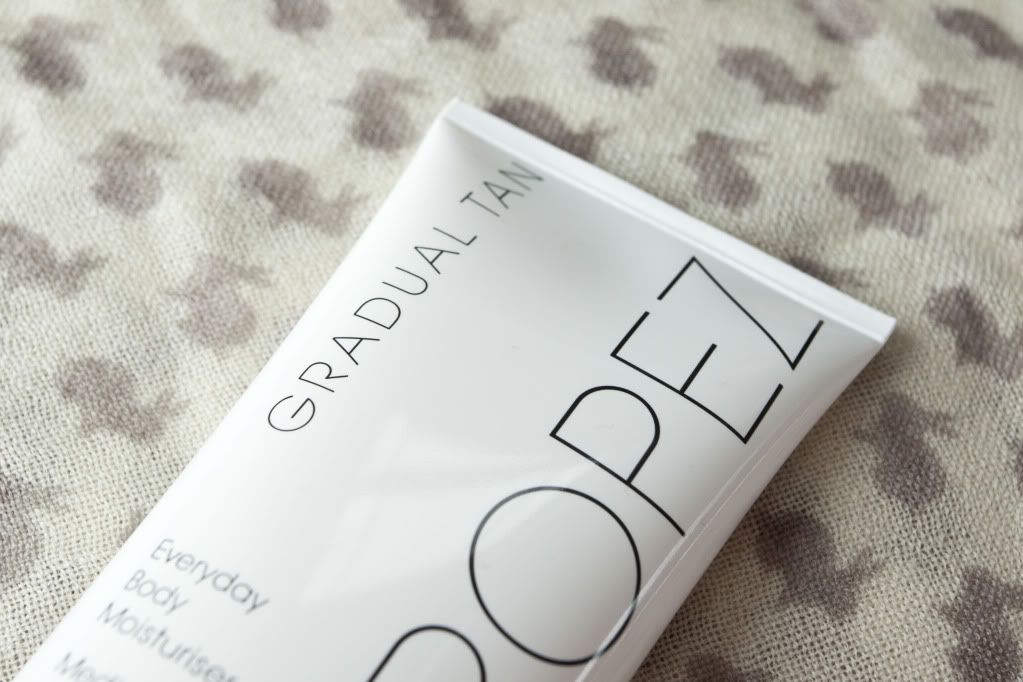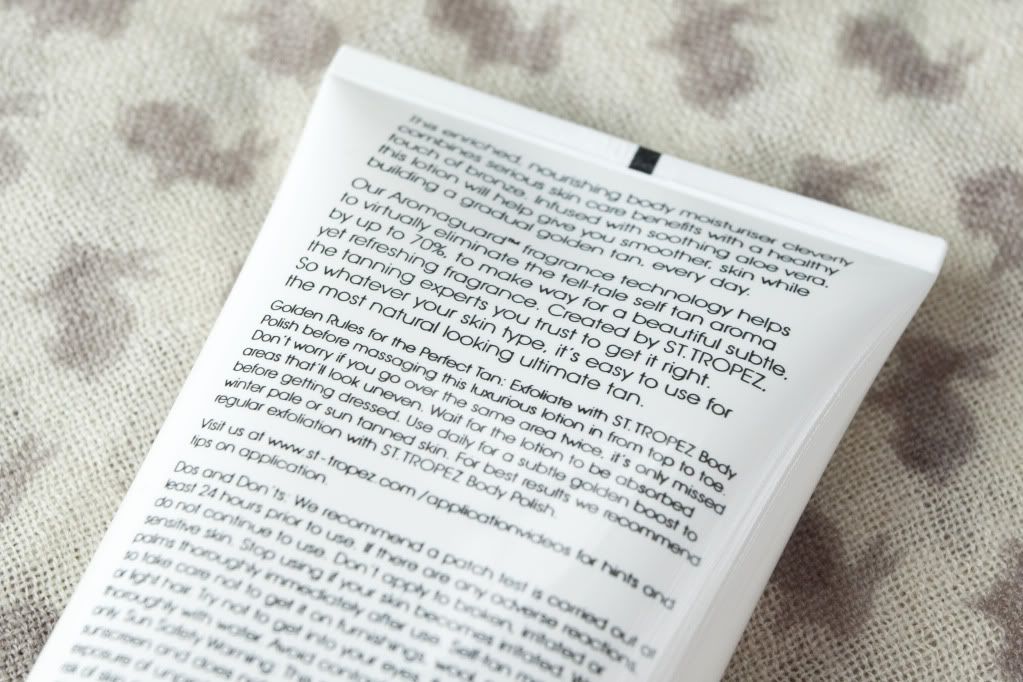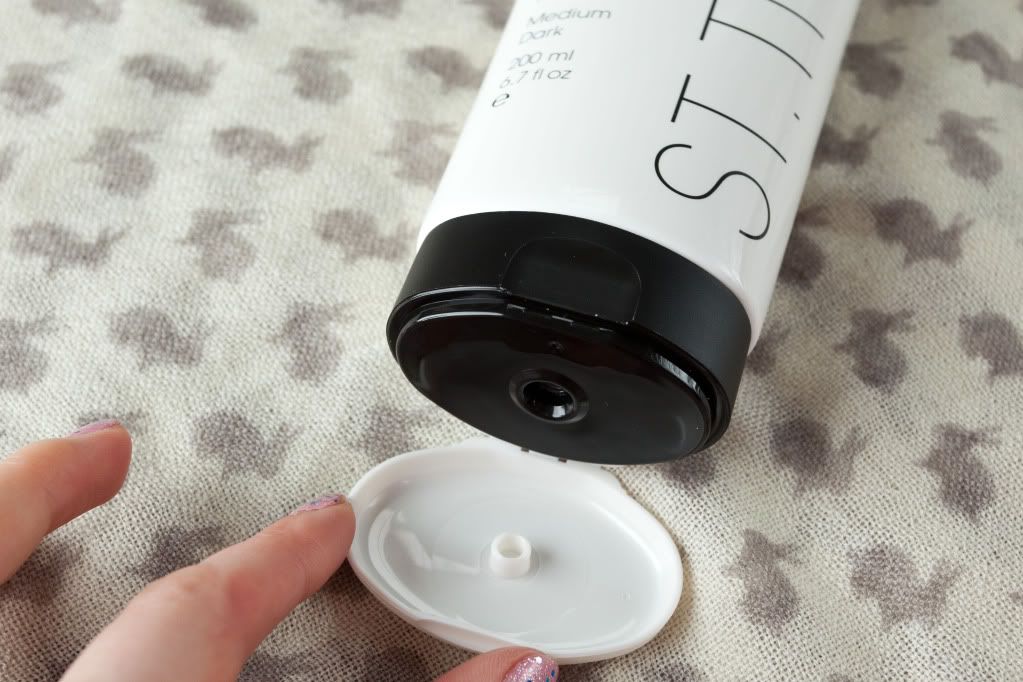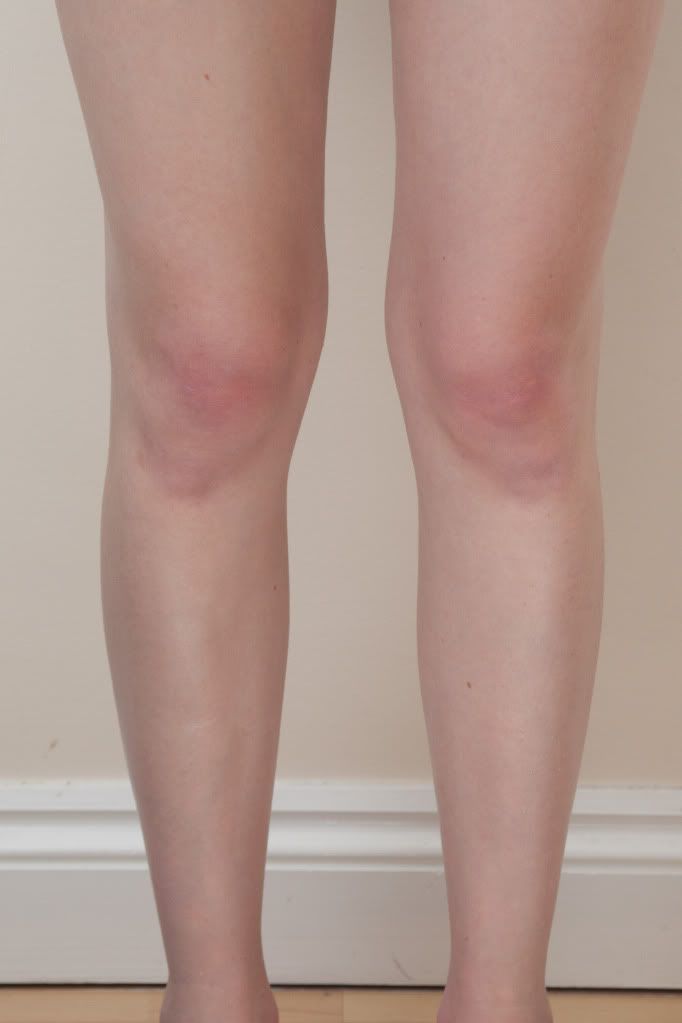 Before
After two applications
As the weather gets better, the paleness of my legs becomes more and more apparent. I've read posts on a couple of blogs recently about girls embracing their pale legs, ridding of fake tan and going natural. As much as I'd love to do this, I really don't have the confidence as of yet. Although, after reading AWOT's
blog
the next person that comments on my pale legs in the street is getting a right mouthful!
As far as I'll go with fake tan is a gradual tanner, as there is less of a chance of it getting everywhere. I'm way too messy for any instant tan, my whole flat would just turn orange. St Tropez are known across the UK for being one of the best and most reliable in the fake tan industry, so naturally, I trust them. I have the St Tropez Everyday Body Gradual Tan in medium/dark. Ideally, light/medium is my shade, so I did limited the number of applications I used to two.
The tanner comes in moisturiser form, it's a white lotion which absorbs fairly quickly. I do leave about ten minutes before dressing, just to avoid staining my clothes. The lotion does moisturise my skin, not as well as a good body cream, but it can't be good at everything I suppose. I developed a tan REALLY quickly, in only two days and two applications I became good and tanned, by my standards anyway. I won't be applying it again until the tan wears down a little. I was really impressed with how quickly the tan did develop as with some gradual tanners you can wait months before seeing anything. If you wanted it more gradual the light/medium shade should provide this. The problem with it developing so fast it is a little streaky where I've missed areas.
St Tropez claim 'aromaguard fragrance technology helps to virtually eliminate the tell-tale self tan aroma by up to 70%' I disagree here I'm afraid. This tan had the tell-tale smell all over it, and it would last for a few good hours after application too. I'm glad I don't need to apply this lotion everyday as the fragrance would get too much.
Overall, this is a great tan for beginners wanting to try something safer and easier. If you want a faster tan pick the darker shade. The lotion does moisturise, but the fragrance needs more work. This tan costs £14.30 online '
here
' and is also available from Boots and other St Tropez stockists.
Whats your favourite tanning product? Have you ever tried this Everyday body?
Do you enjoy reading BB? Please vote for me (Rebecca Gosling) '
here
'. I really need your support, I'll be forever grateful :).
Disclosure: This is a PR sample, my reviews are always 100% honest.