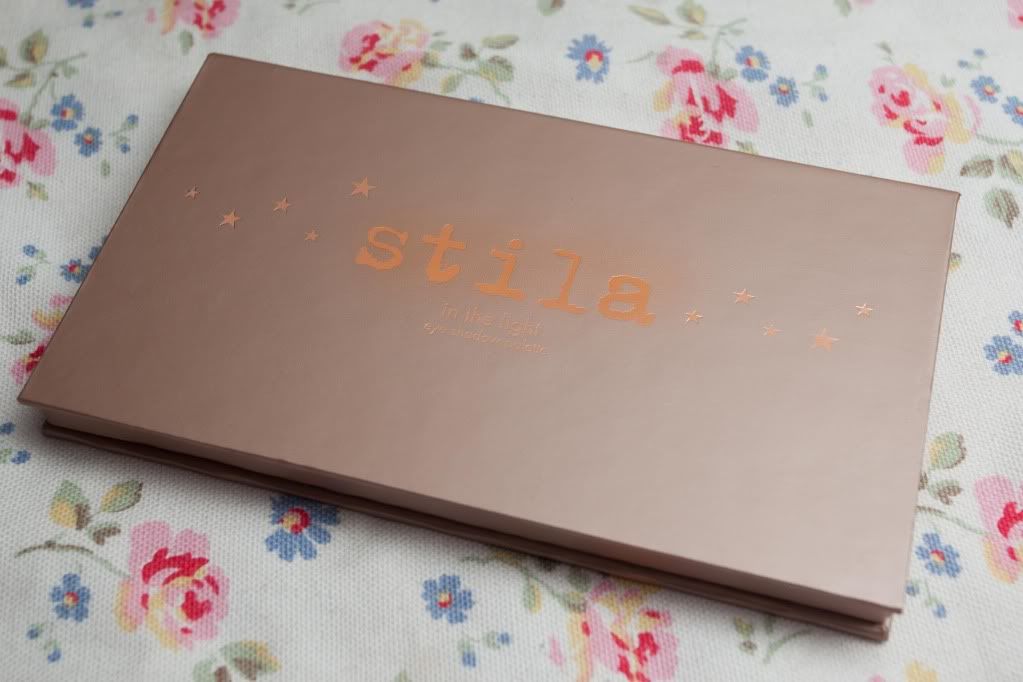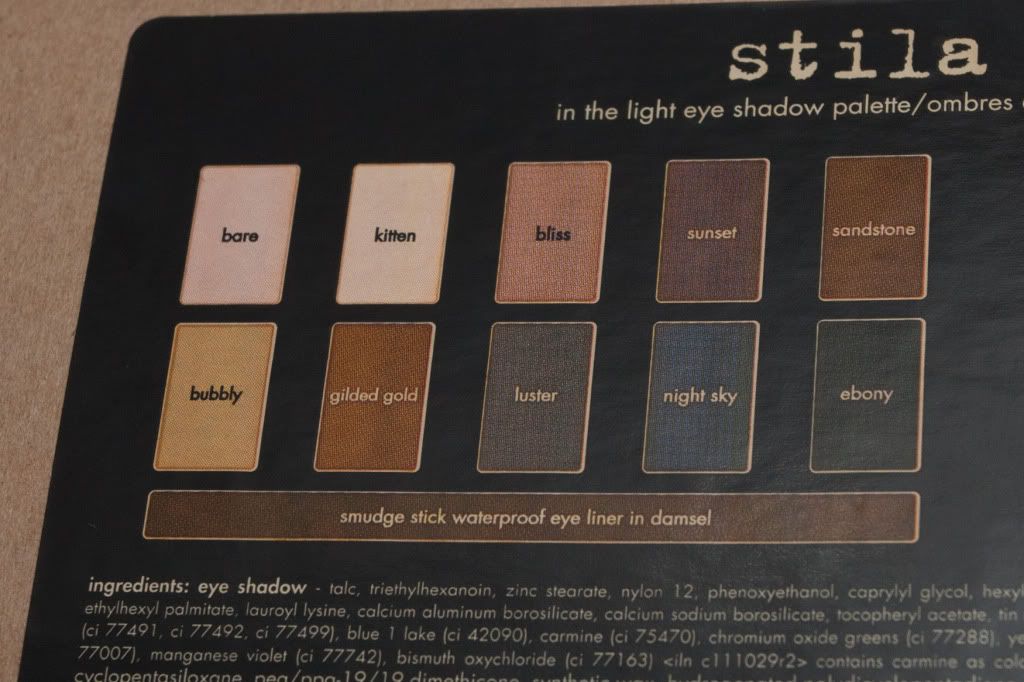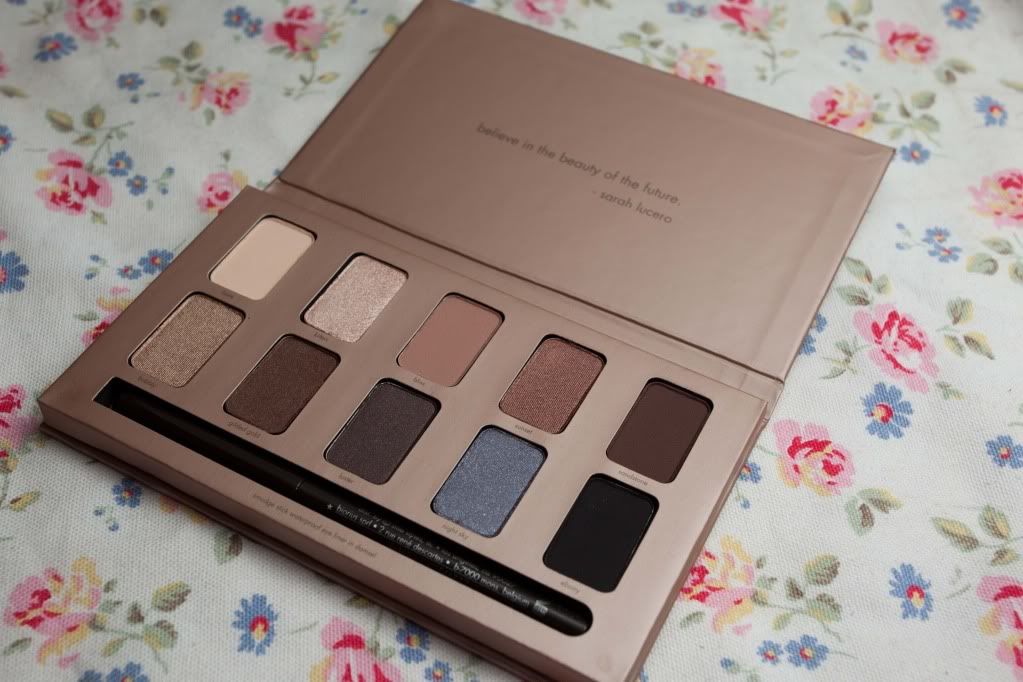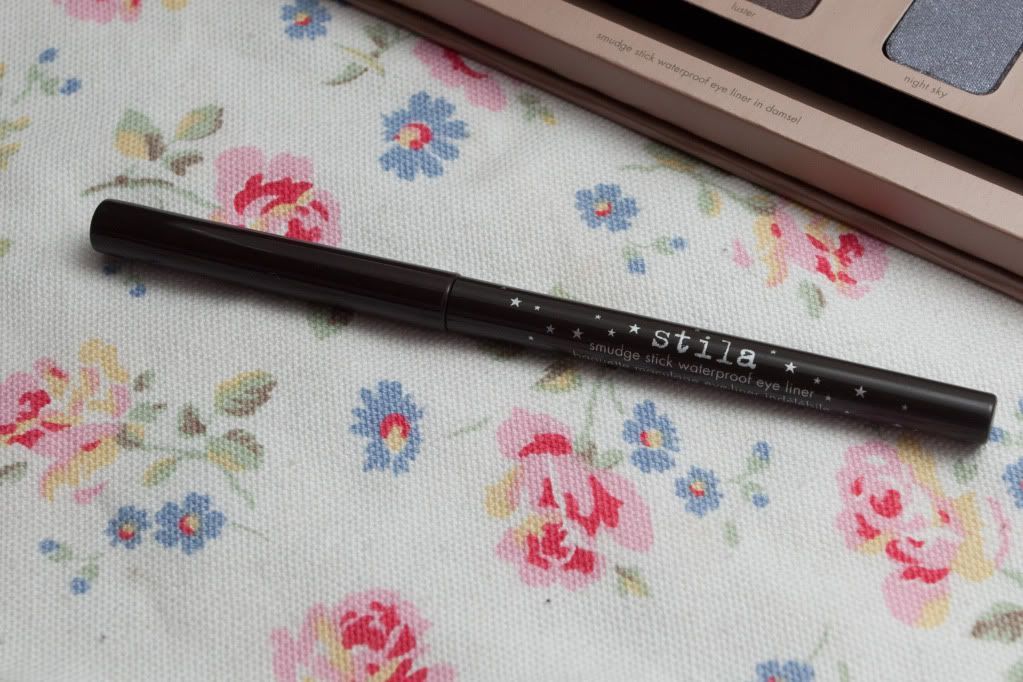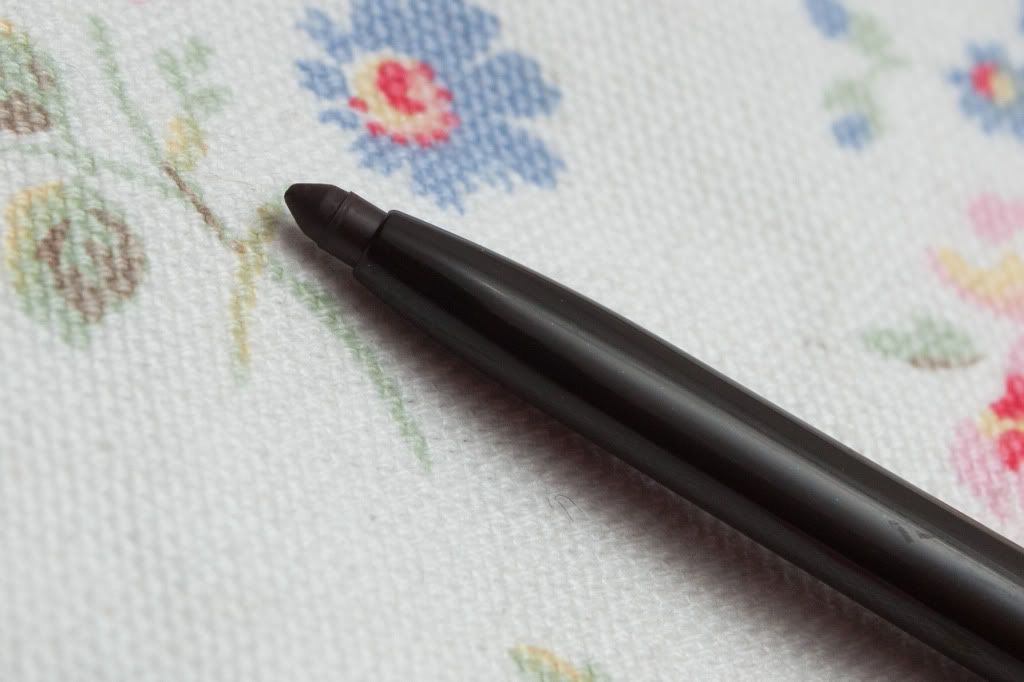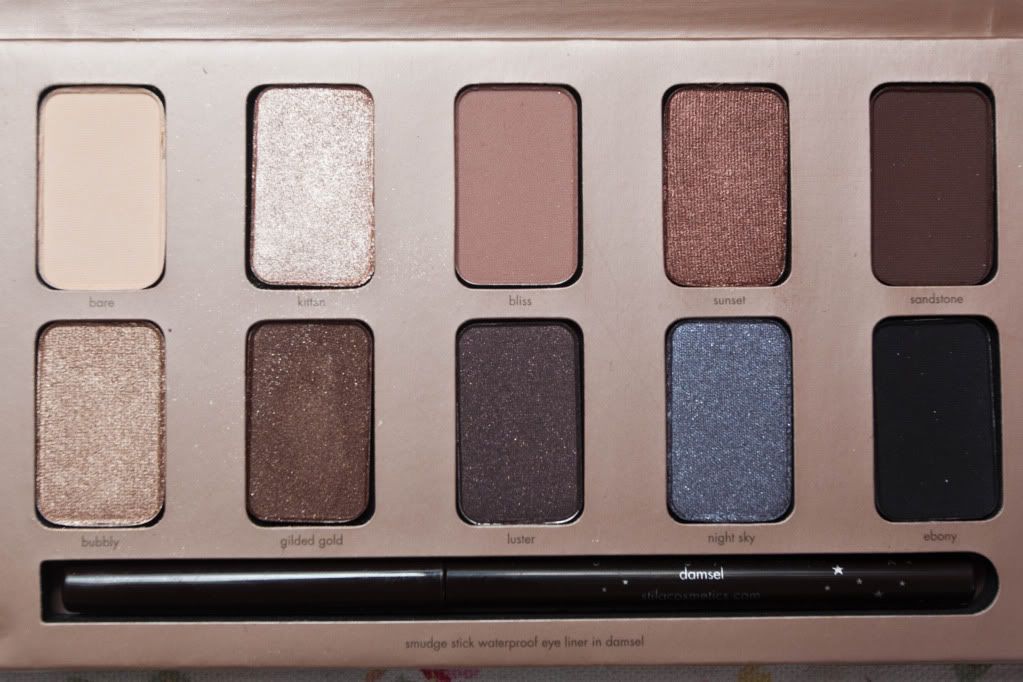 I love a good neutral palette, I currently own the Sleek and MUA neutral palettes, however, I've not yet forked out for a Urban Decay Naked palette as I just can't justify the price. More and more companies are bringing out neutral palettes, trying to reel in some of the success Urban Decay had. One of these companies are Stila.
Stila's In the Light Palette is causing a bit of excitement in the beauty world right now, and seems to be quickly becoming the new must-have palette. This palette has been created for SS12, and aims to brighten up your eyes after the winter months. As with all neutral palettes, this can be used to create many different looks, for day or night. In the Light contains ten different shadows, both shimmer and matte, and a Smudge Stick (Stila's waterproof eye liner). The smudge stick shade is Damsel, a matte brown colour, which comes across almost black. I'm not a huge fan of the Stila smudge sticks to be honest, they just don't apply as well as the competitors. However, in all fairness they do last for ages on the eye.
Saying that, I'm a huge fan of Stila's eyeshadows. I have quite a few Stila palettes already and I love them, the eyeshadow quality is brilliant for the prices they charge. The shadows are highly pigmented, apply well and last well too. Although, they do have a little fall, this is easily overcome. I often stick a primer underneath if I need the shadow to last the whole day, but if I'm just nipping out I'll not bother, they don't particularly need one.
The eyeshadows in this palette are just gorgeous, such beautiful colours and so pigmented. I love using Kitten, Sunset and Bubbly to create everyday eye looks. This palette is such a great alternative for the Naked palette, it's cheaper and the shadows are a very similar standard to those Urban Decay sell. This palette costs £25.00 from '
here
'.
Disclosure: This is a PR sample.