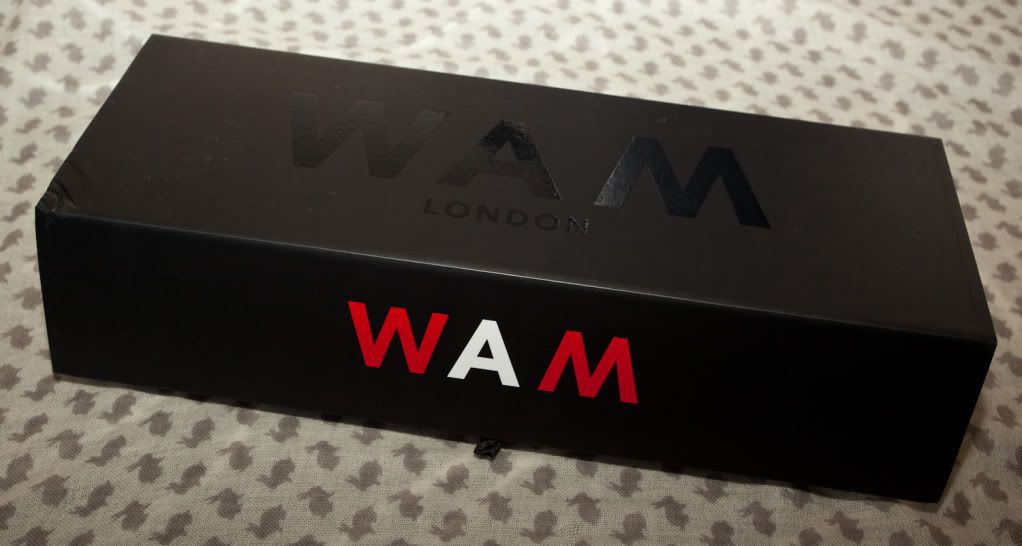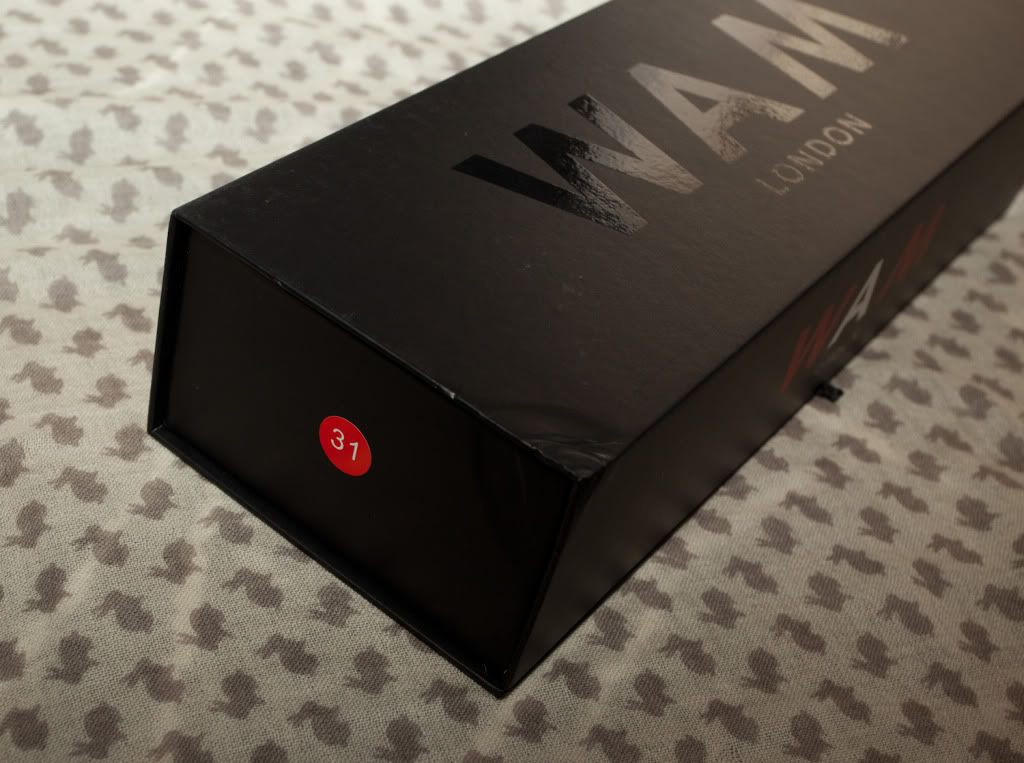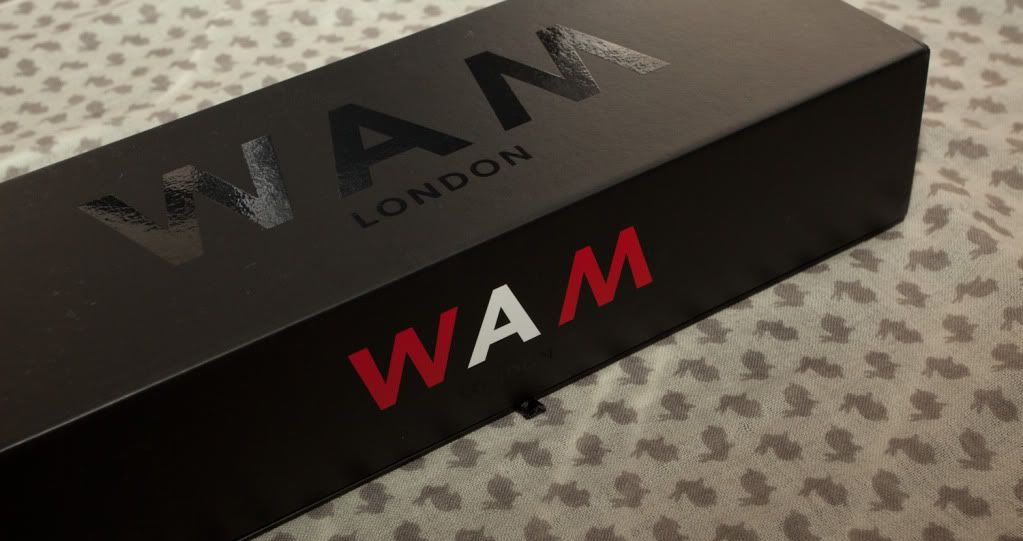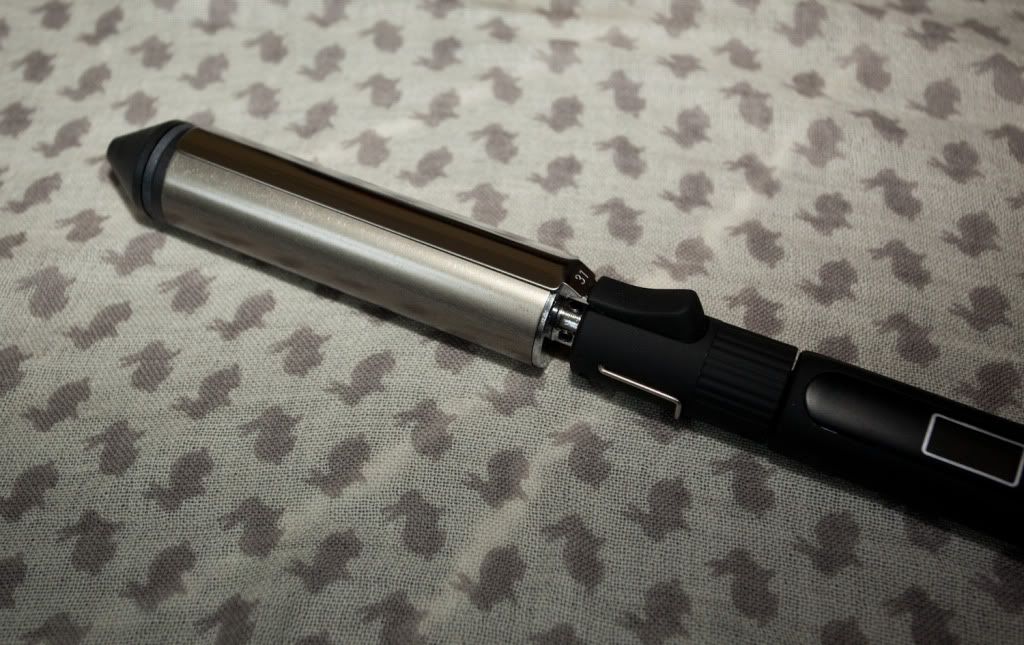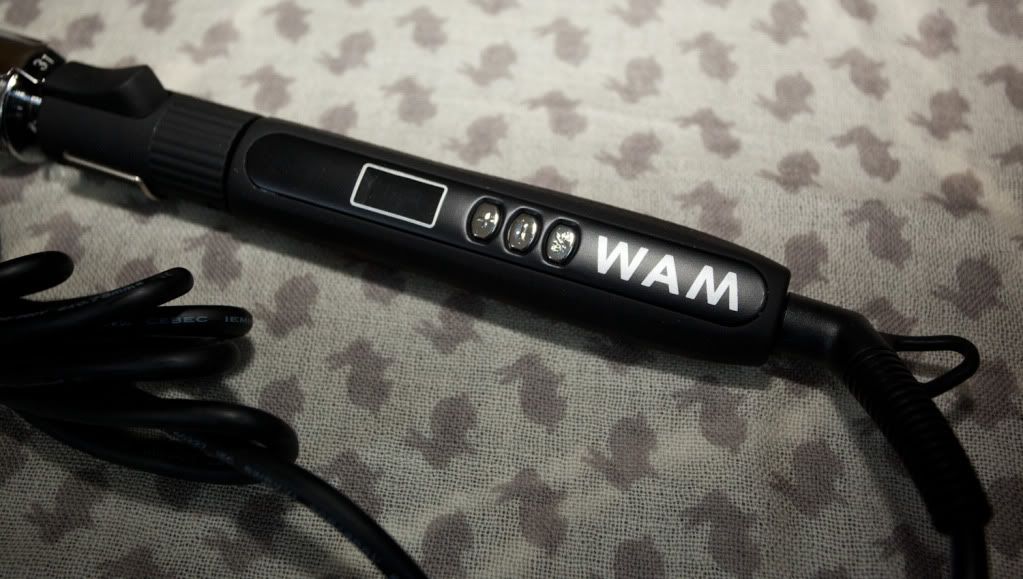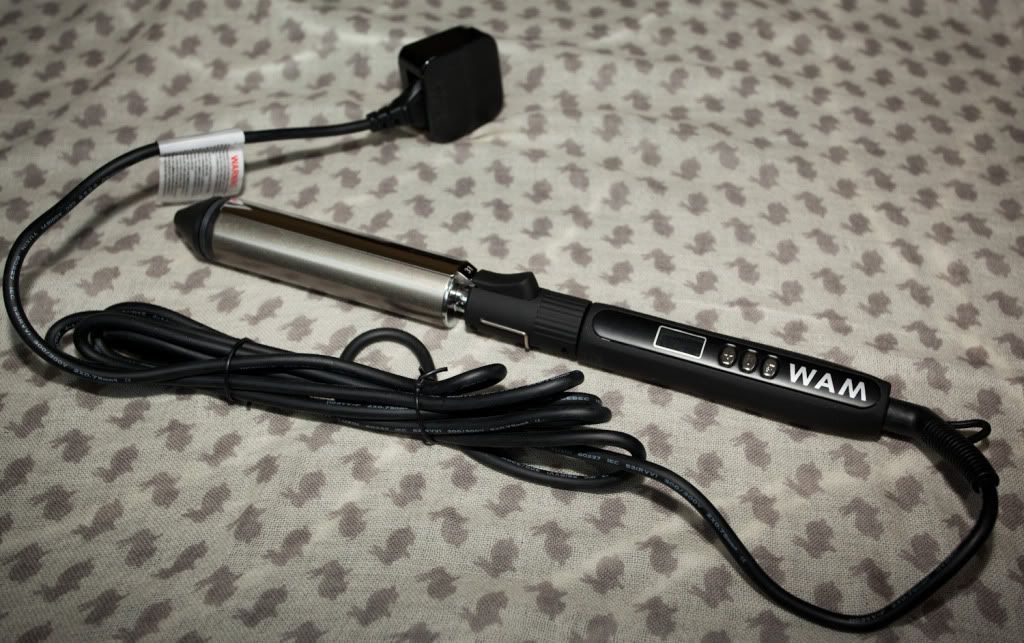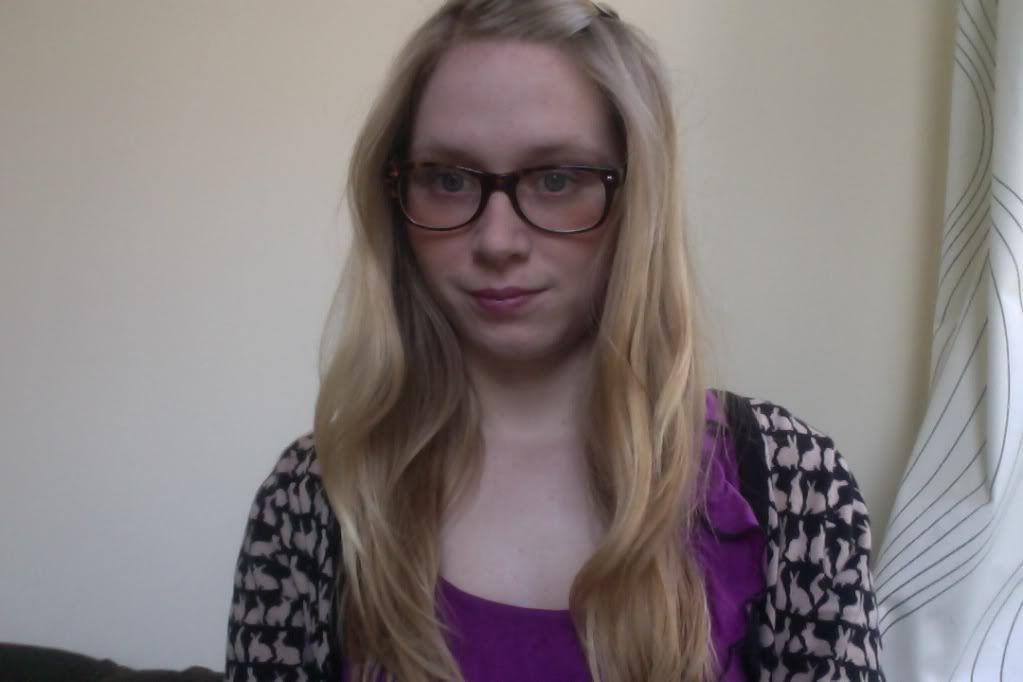 I don't know if you guys can remember, but back in March I scooted down to London to Windle and Moodie to be introduced to their new lazy blow dry (event post '
here
'). The lazy blow dry is performed on dry hair with the WAM Revolving Iron, a hair curling tool designed by Windle and Moodie.
The Revolving Iron comes in three sizes; 13, 25 and 31. Which size you choose depends on how loose you want your curls. I went for 31 as I wanted loose, natural looking curls. The tool certainly takes some getting used too, the barrel revolves so you don't need to twist the handle around. It's really tricky to get used to at first as you keep hold of the handle and twist the barrel from the top, but once you've mastered it, it makes curling your hair really simple.
The iron has loads of neat little additions. The little rubber ring at the top turns white when the iron is on and hot as an indication to prevent burning yourself on it. It also has a little feature which allows you to input a time, say 30 minutes, and after 30 minutes the iron will automatically turn itself off, so handy if your like me and always forgetting to turn things off! The iron heats up to 210 degrees centigrade and the heat can be changed by 1 degree centigrade measures, so it's ever so accurate.
The only thing that bothered me was the iron doesn't come with a heat proof matt, you have to buy this separately or do what I did and use your hair straighter one :). I've been using this tool to create loose curls as shown above, these take about 15-20 minutes with this curler, which, for me is good going! This iron is priced extremely reasonably at £75.00 and is available from '
here
', Windle and Moodie Salon, Radio Salon and Liberty.
What's your favourite hair styling tool? Do you own a WAM revolving iron?
Disclosure: This is a PR sample. but I do think it's a great tool regardless.