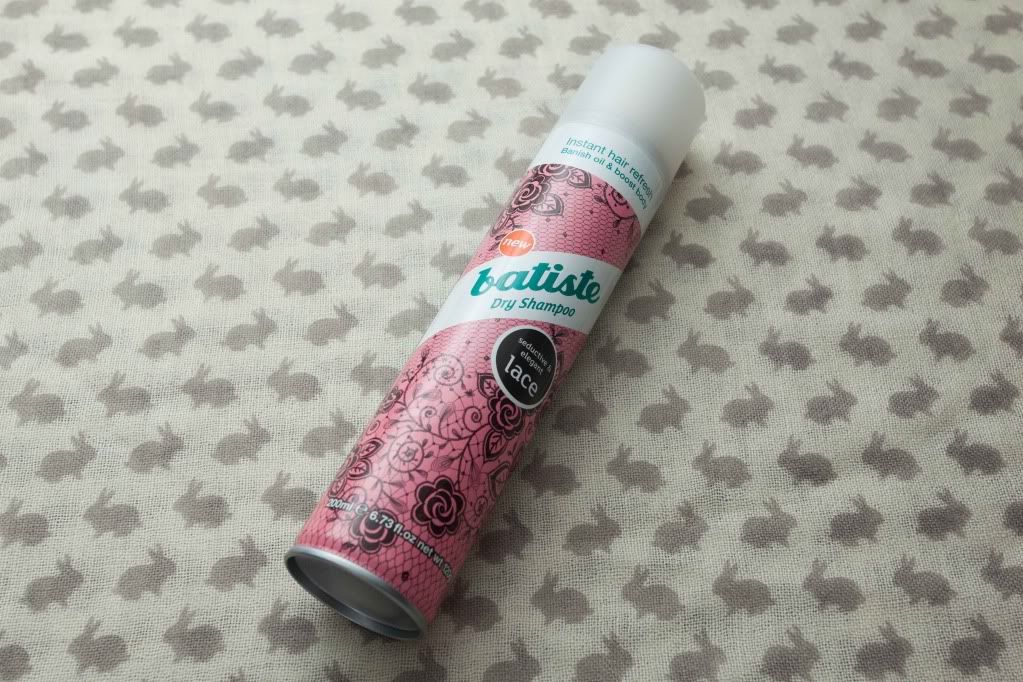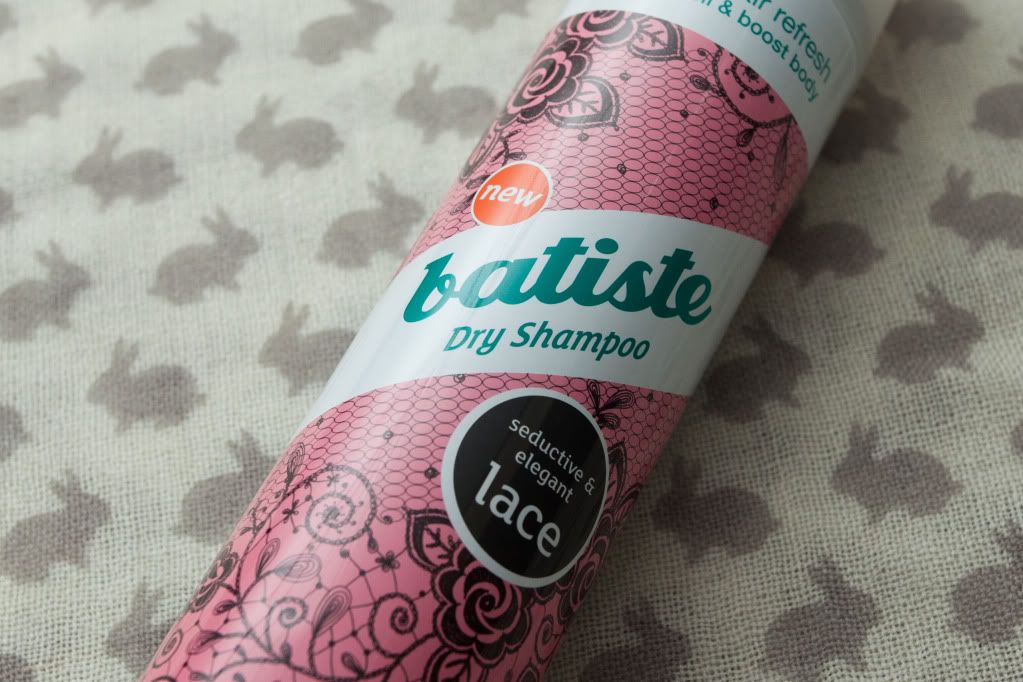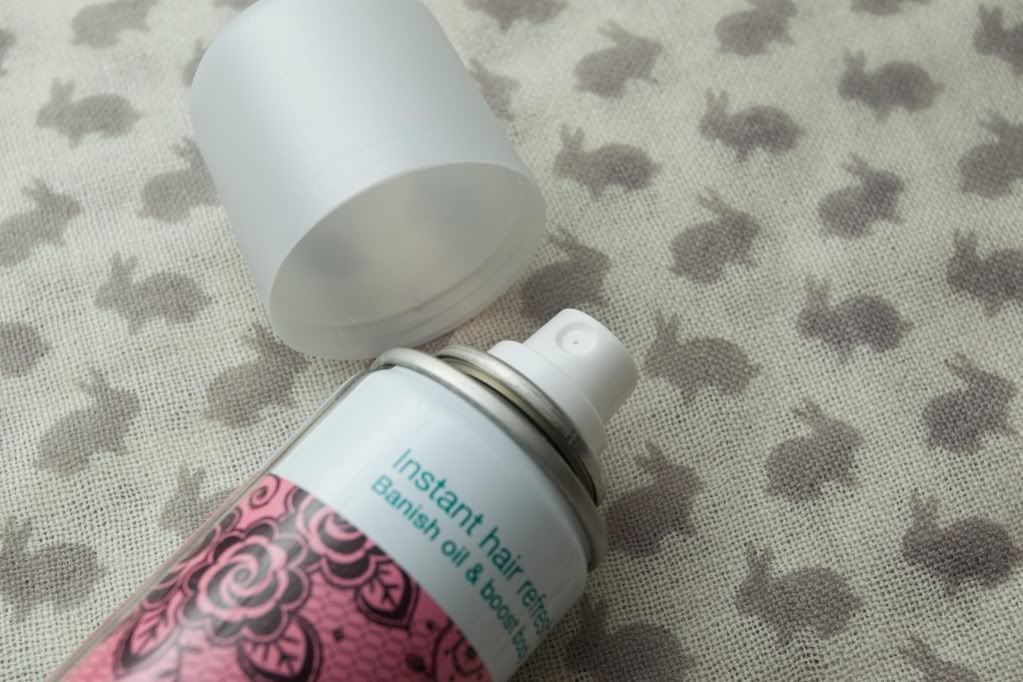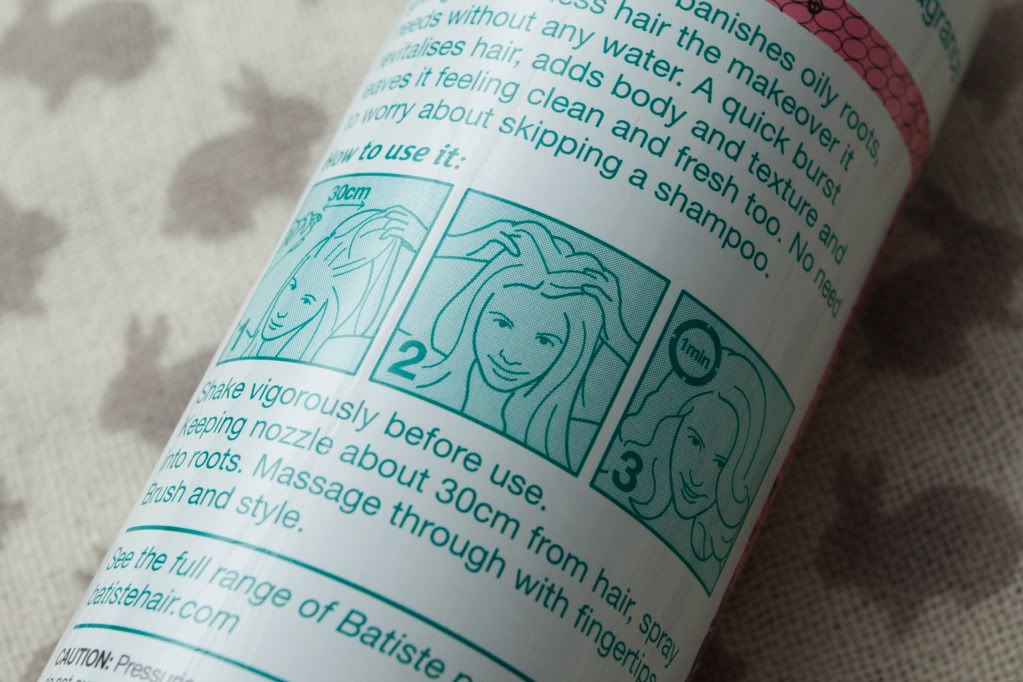 Another fairly new dry shampoo from Batiste is their lace edition. Batiste are often bringing out new scents for us to try, just to keep us on our toes ;). The lace edition is described as being 'seductive and elegant', and comes in a pink lace bottle, it certainly catches my eye on the shelf being so pretty and girly, it fits perfectly on any females dressing table.
If your new to the whole dry shampoo thing, Batiste is the leading dry shampoo manufacturer in the UK. With dry shampoo, you spray on and rub up at the roots just to banish any oiliness and add a little volume. I've heard some people saying that this edition seems to be invisible and not leave white powder everywhere, but in my experience, it does still leave white powder, just it's a little less obvious. Not sure how or why!? Does anyone know?
Anyway, the most important difference in this edition is the scent. It's quite a sweet, almost floral scent, it reminds me of
L'Occitane Pivoine Delicate
, but it isn't as sweet. It's a very girly scent to go along with the girly bottle, but it's also the kind of scent I could imagine older women wearing too. With the other Batiste editions like cherry and wild, I couldn't imagine an older women using it, but I could with this one, it just has that little extra elegance. Personally, my favourite will always be Batiste Wild, a leopard print bottle and chocolate scent, it's like it was made for me!
Batiste Lace costs £2.99 for 200ml and is available from Boots and Superdrug.
There is only 24HRS LEFT, in the competition to win the chance to write for Office and Look Magazine, please please vote for me 'rebecca gosling' '
here
', I really appreciate your support.
Disclosure: This is a PR sample but as always my reviews are 100% honest.