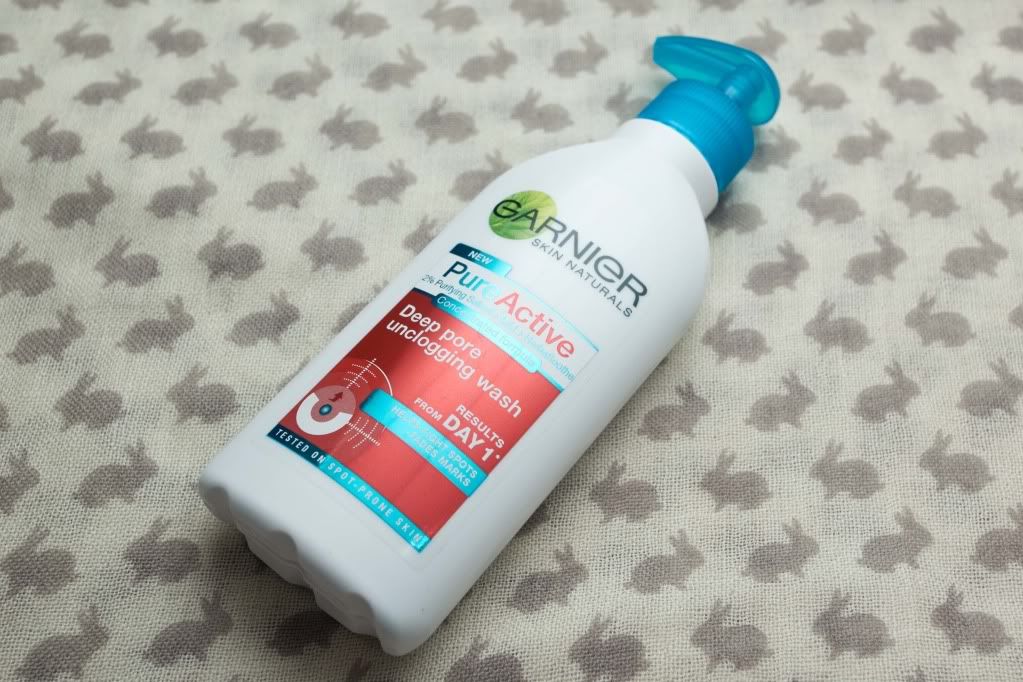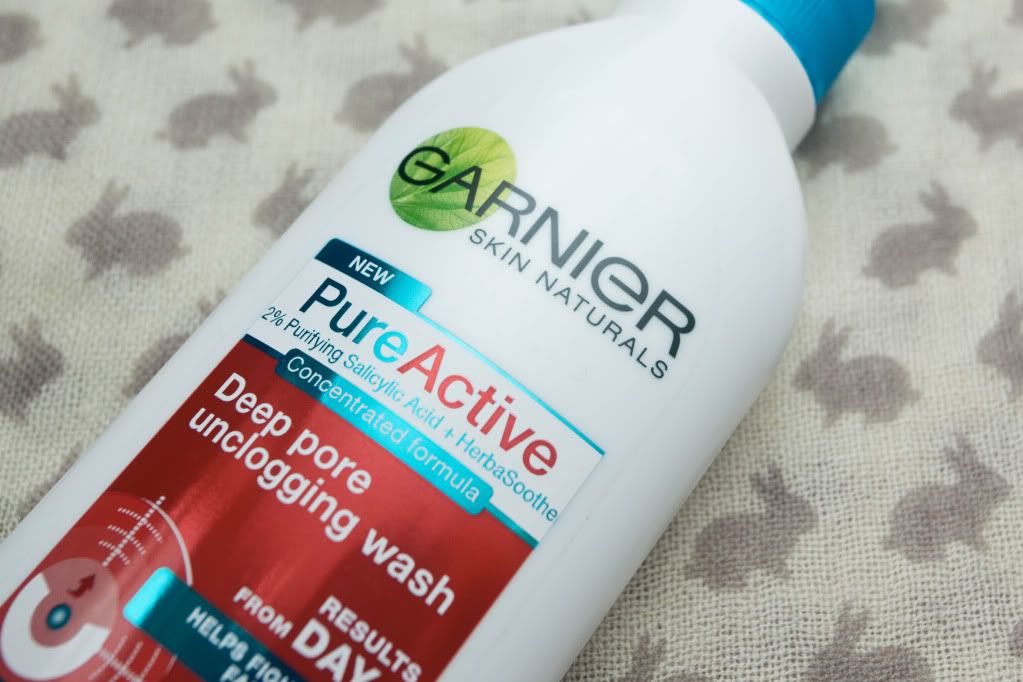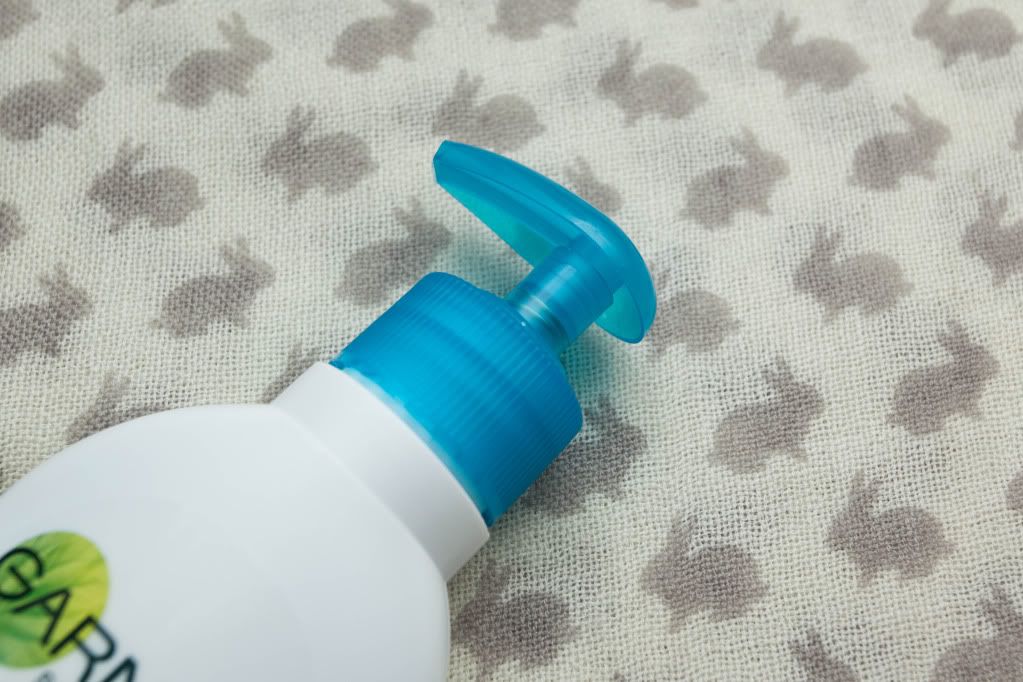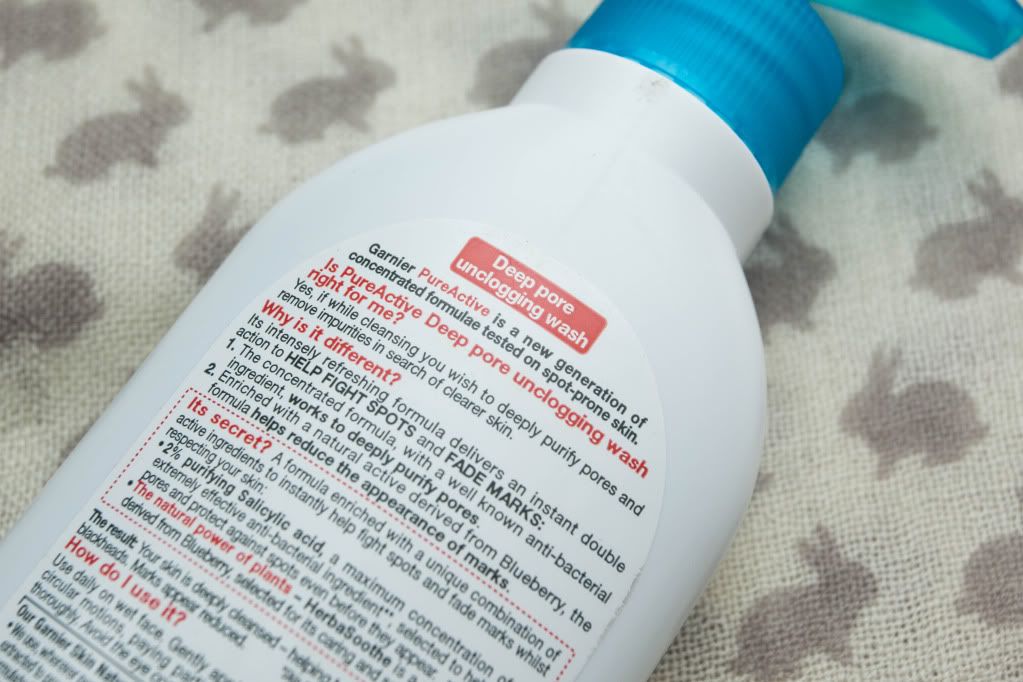 Cleansers are the one product that I don't tend to get very excited by (getting excited by skincare is maybe a bit sad, but we all have to admit it happens every so often ;)), until recently I just hadn't come across a cleanser that really wowed me, I'd tried some pretty good ones, but nothing outstanding. On a recent Boots quest I was looking for a BHA cleanser, basically a cleanser that contains salicylic acid, a chemical exfoliator which, is amazing for clearing oily skin. It was surprisingly difficult to find a BHA cleanser.
After a bit go hunting (and a bit of moaning from my boyfriend), I finally found just what I was looking for in Garnier's Pure Active Cleanser, a good concentrated salicylic acid cleanser, with no nasty ingredients, perfect. At the time, my skin was going through a little stage of being angry at everything and producing lots of oil, no change there then! I've been using this cleanser on a daily basis, normally only once a day as recommended and usually at night after removing my make-up. It'a a gel cleanser, which foams when massaged in, its a really nice and refreshing sensation as it foams. I love a foaming cleanser as you always get a deeper clean, you can really feel the difference afterwards, although it can make my skin a little tight so I always use a moisturiser or facial oil to relieve the tightness.
I'm not sure about results from day one as the bottle claims, but I have been seeing results a little later down the line. My skin does look healthier, not as dull as it use too, and certainly produces less oil. It does help to control my spots too, it doesn't eliminate them completely but they aren't as bad as they use to be. It's the best cleanser I've used in a while, as my skin actually feels clean after use and it's helping keep my skin in line. I'll be buying this again and it costs a mere £4.99 for 200mL, it's a total bargain, it's been a while since I've enjoyed a cleanser with a price tag that small! There are more products in the Pure Active range that I'm looking forward to trying as well. This product is available from Boots and '
here
'.
I'm also having a SATURDAY SALE on my big cartel '
here
' PRICES NOW £1-£3, today only.
What do you think to this cleanser? Have you bought anything from the Pure Active range? Will you be trying any of the range?
Disclosure: Bought by yours truly.