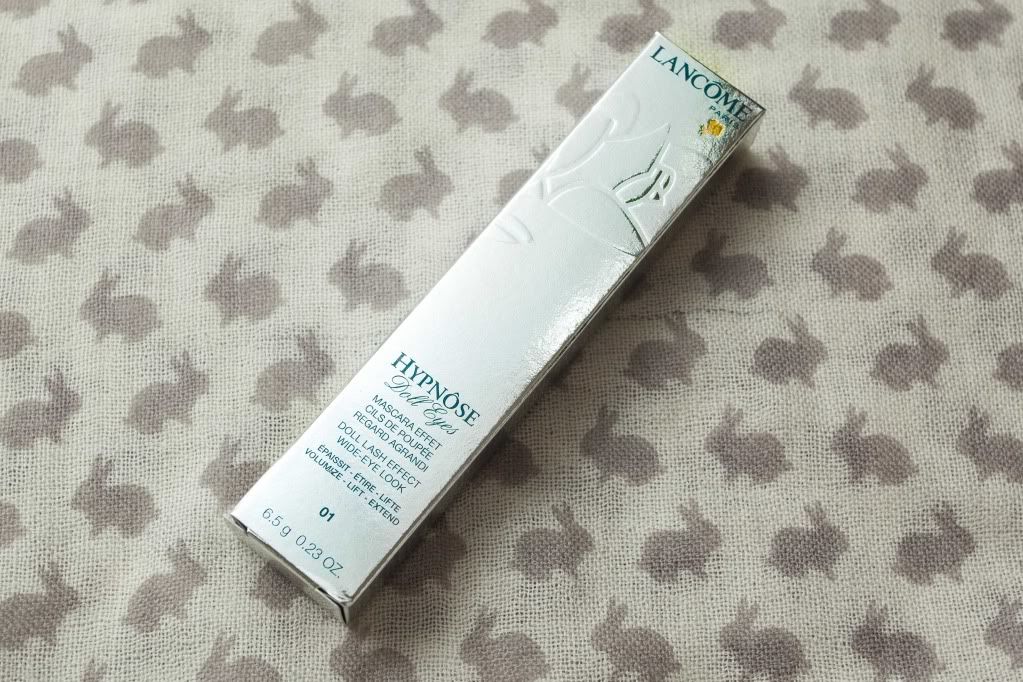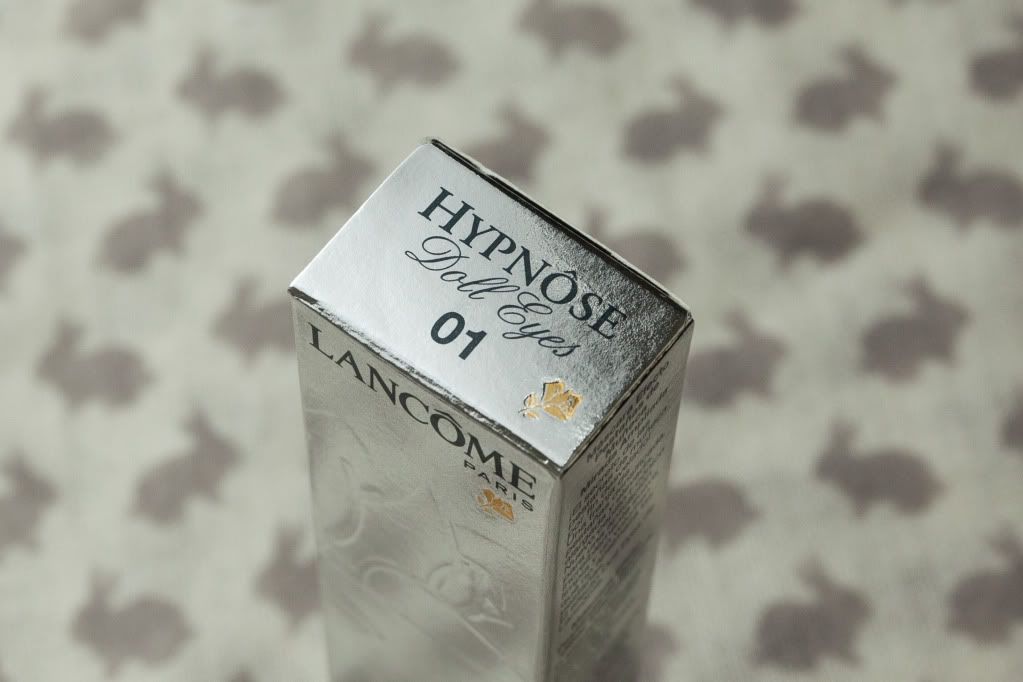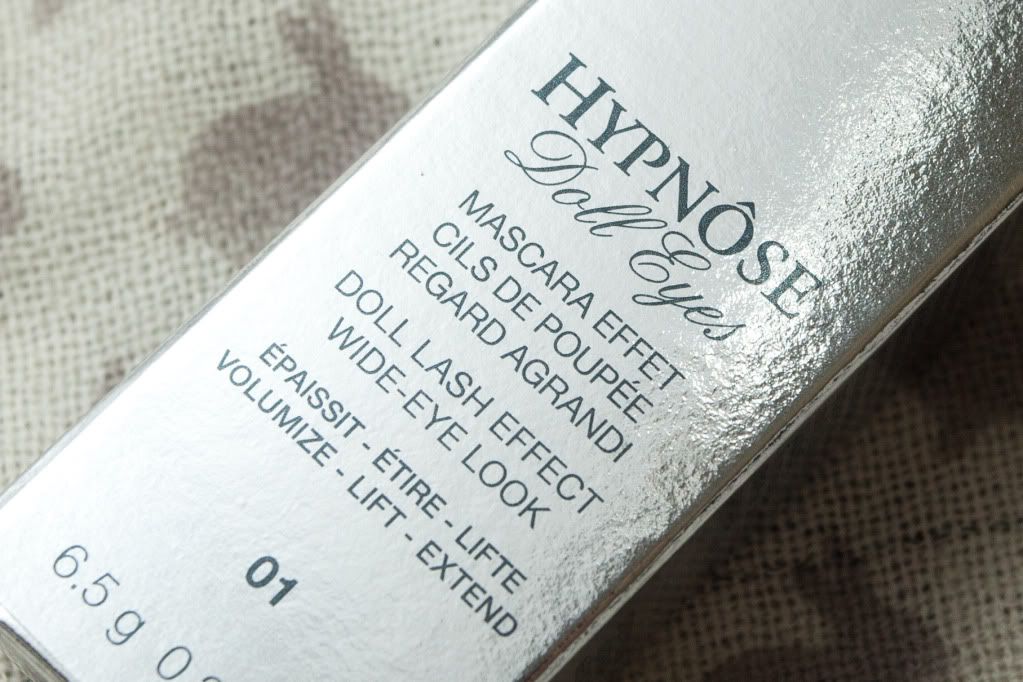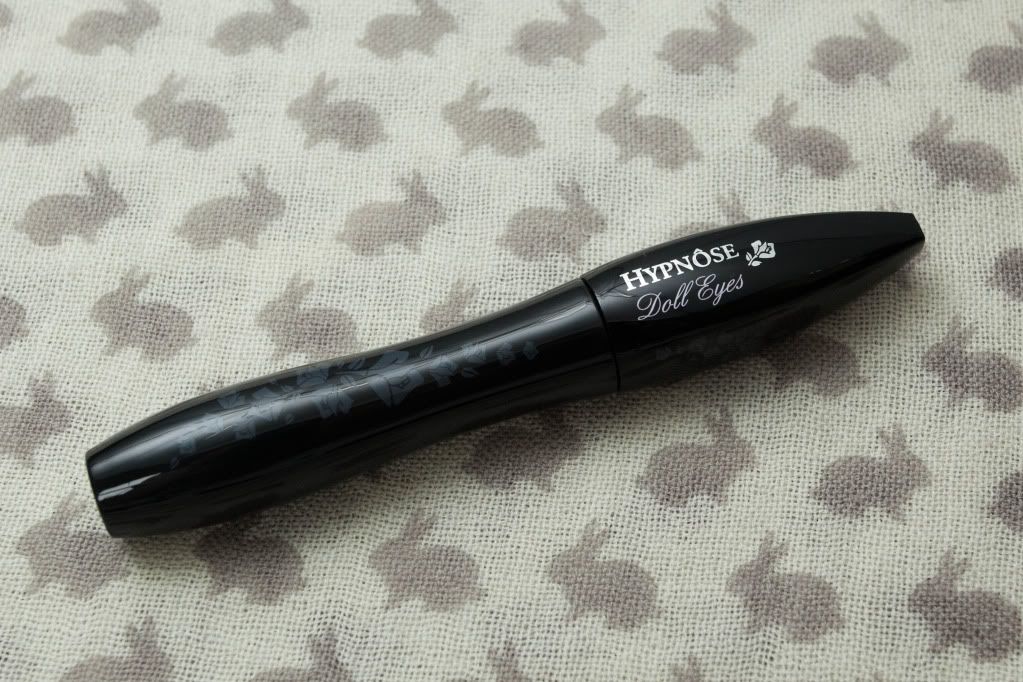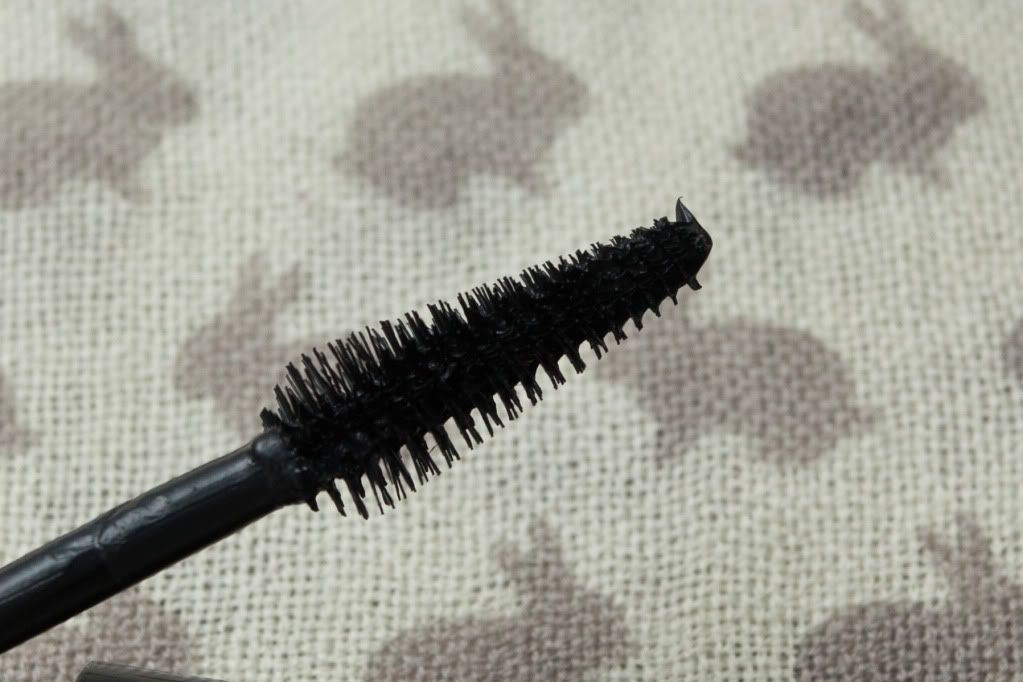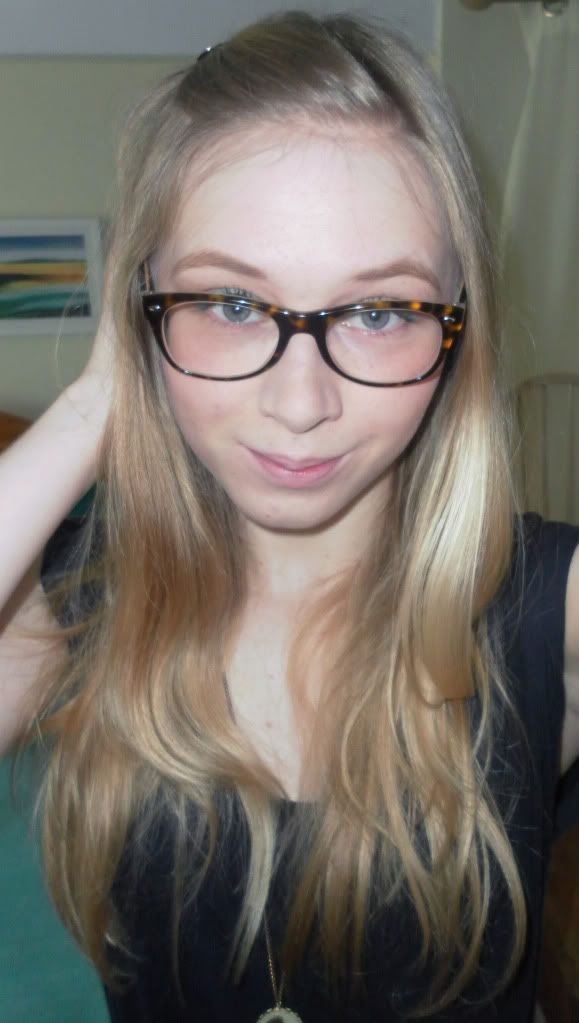 Wearing Doll Eyes mascara, yes my glasses are slightly in the way, but I kind of need them to see.
To me, a good mascara is vital. It can make such a difference to your eyes if your mascara lengthens and curls, it makes the eyes look bigger and brighter. I bought Benefits They're Real and wasn't impressed with the amount of transfer I experienced with it (blogged about '
here
'). So decided to try a completely different mascara altogether.
I recently picked up this mascara in a Debenhams Lancome offer (see '
here
'). Lancome Hypnose Doll Eyes has just been awarded Highly Recommended by Debenhams Beauty Club Awards 2012, so I decided to give it a whirl. I've heard so many good things about this mascara and Lancome mascaras in general, so I had pretty high expectations.
The mascara claims to coat every lash without weighing down for the wide-eye look I crave. Having blue eyes, many MUA's recommend I use brown mascara, but I've never liked the look brown mascara has, so I always stick with black. The brush picks up my lashes really easily, from the long outer lashes to the teeny, tiny inner lashes. Catching all these lashes means it creates a wide eye effect really easily. I use around three coats to achieve my desired effect, I don't like adding too much volume, but I do try to add a little. I often use a eye lash comb too, as the first coat tends to clump the lashes a little. Once you've combed through the first coat and let it dry, the next coats apply really well.
My favourite thing about this mascara is that it doesn't transfer. It stays on my lashes really well, it's the best mascara I've owned for last-ability, and would recommend it to anyone who wants a mascara that will last them the day. It makes my lashes look gorgeous, and most of all, they stay looking gorgeous, which, is the most important thing for me.
This mascara does have a high price tag at £21.00, but I really do believe it's worth every penny. You can buy it '
here
' or at Lancome counters (Boots, Debenhams etc). What's your favourite mascara? Have you tried any Lancome mascaras? Have you tried this mascara?
Do you enjoy reading BB? Please vote for me (Rebecca Gosling) '
here
'. I really need your support, I'll be forever grateful :).
Disclosure: I bought this mascara myself.