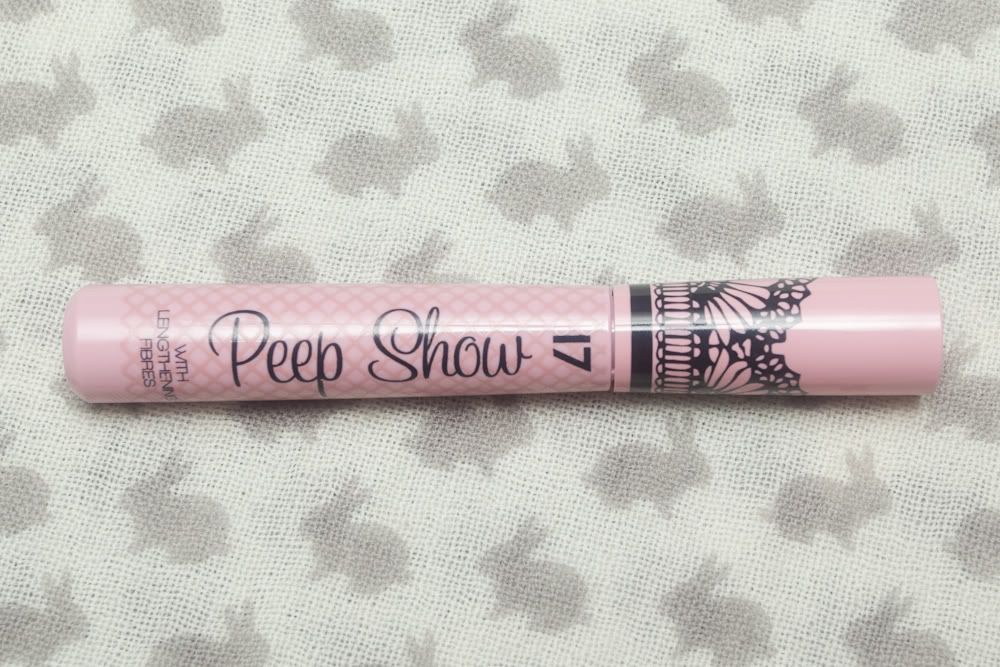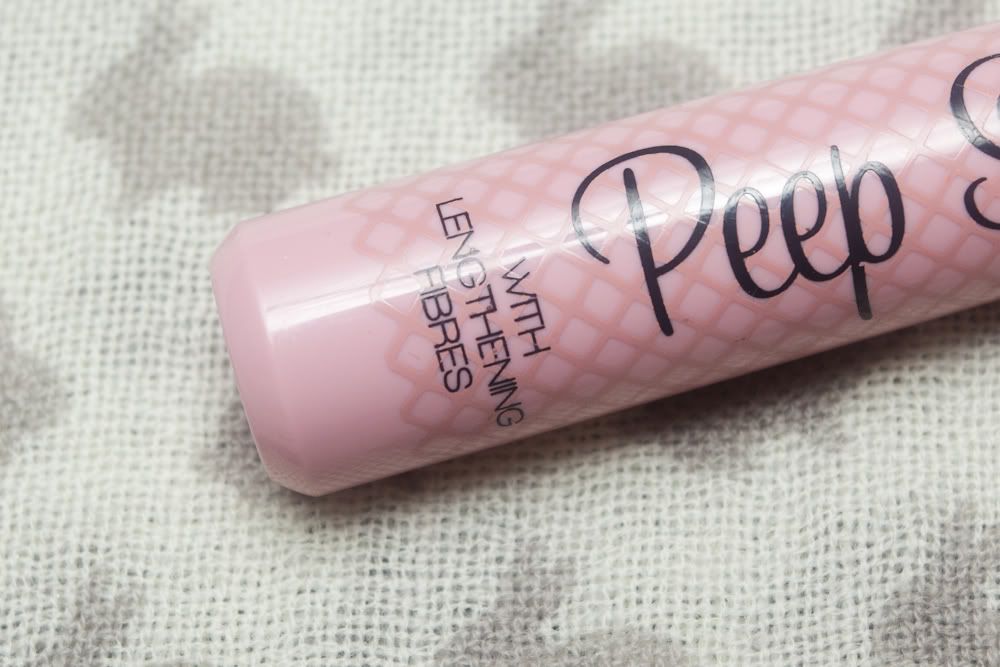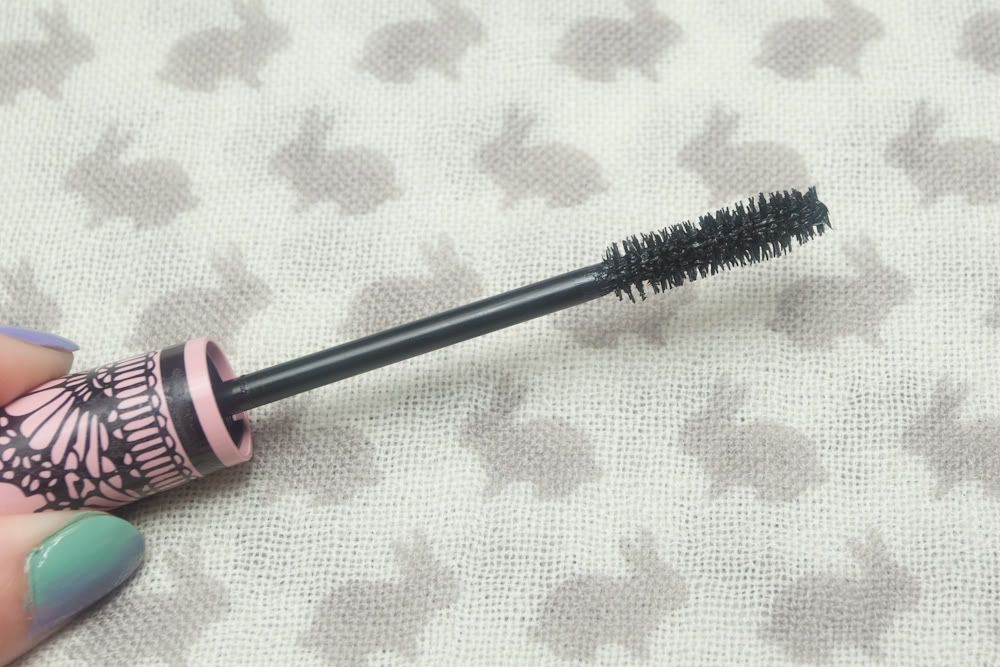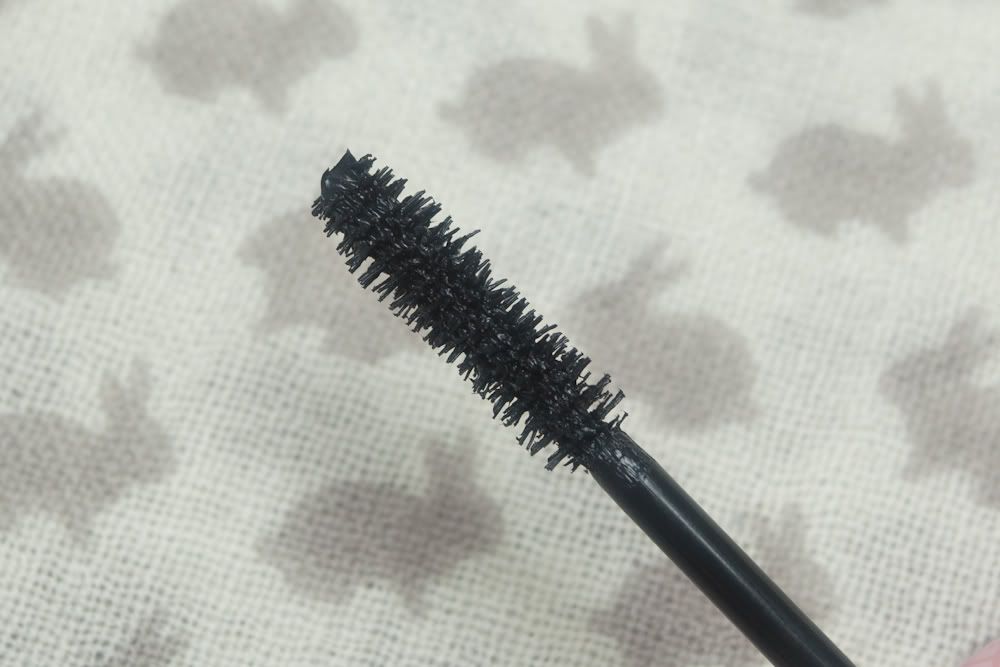 Lancome Doll Eyes - from previous post

17 Peep Show
Last month I reviewed
Lancome's Doll Eyes Mascara
, and was ever so impressed with the lengthening effects. I've started to get a little fed up with this mascara, it's clumping my lashes together, it takes a long time to get a good effect having to use my lash comb all the time. When this 17 mascara came through the post as part of my giveaway prize from
Fash-ling
, I wasn't really expecting much, could a £6.29 mascara really out do my £21.00 mascara?
Yes, it could, and it did! I seriously can't believe how much better this mascara performs. As you can see from the pictures above, Peep Show lengthens my lashes so much more, it doesn't clump and doesn't weigh them down like Doll Eyes. Doll Eyes does add more volume, but volume isn't what I'm particularly interested in as it weighs lashes down. I don't have to use my lash comb with Peep Show either. It doesn't transfer if I put concealer above and below my eyes, I've found I have to do this with every mascara as my eye lids are just so oily.
I'm so happy with the results, the photo above shows my lashes after using three coats of Peep Show, I always let the mascara dry between coats. It really opens up my eyes, and the effects last a good length too, making my eyes look so much bigger. The wand separates my lashes but doesn't catch the end lashes as well as the Doll Eyes wand does.
Overall:
This mascara has made me realise how much Doll Eyes clumps my lashes. Doll Eyes is still a fab mascara, it has it's benefits of volume and catches all lashes. But, I love Peep Show so much more and it's a fraction of the price. Easy to use, lengthening and it really opens up your eyes. You can see the effects above for yourself! 17 Peep Show Mascara costs £6.29 from
Boots
.
What's your favourite mascara? Have you tried this mascara? Any drugstore mascaras you know that out do the luxury brands?
Disclosure: Won in a giveaway as previously mentioned.