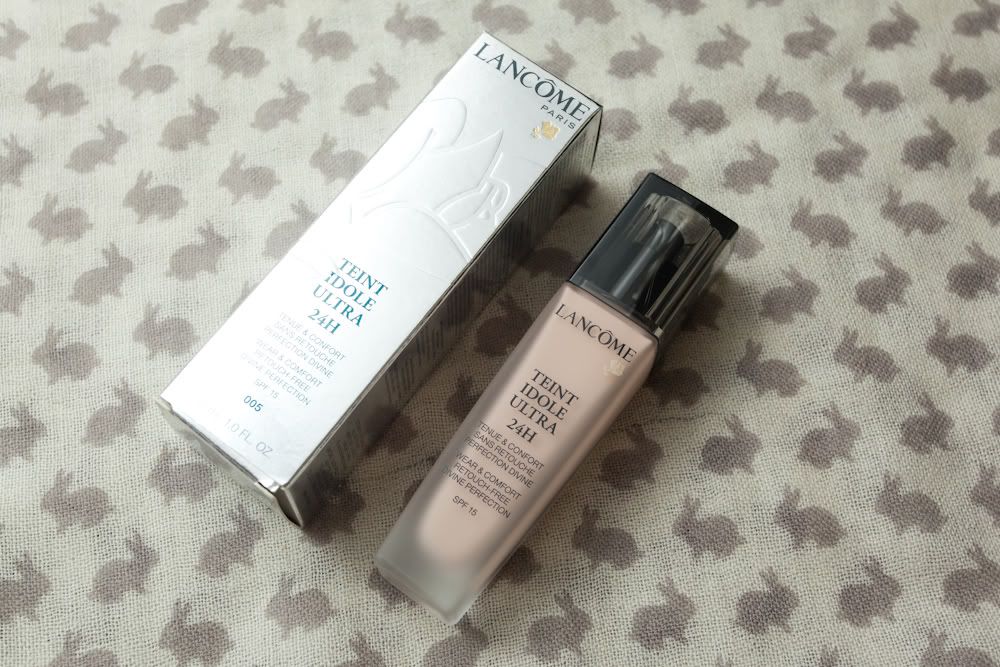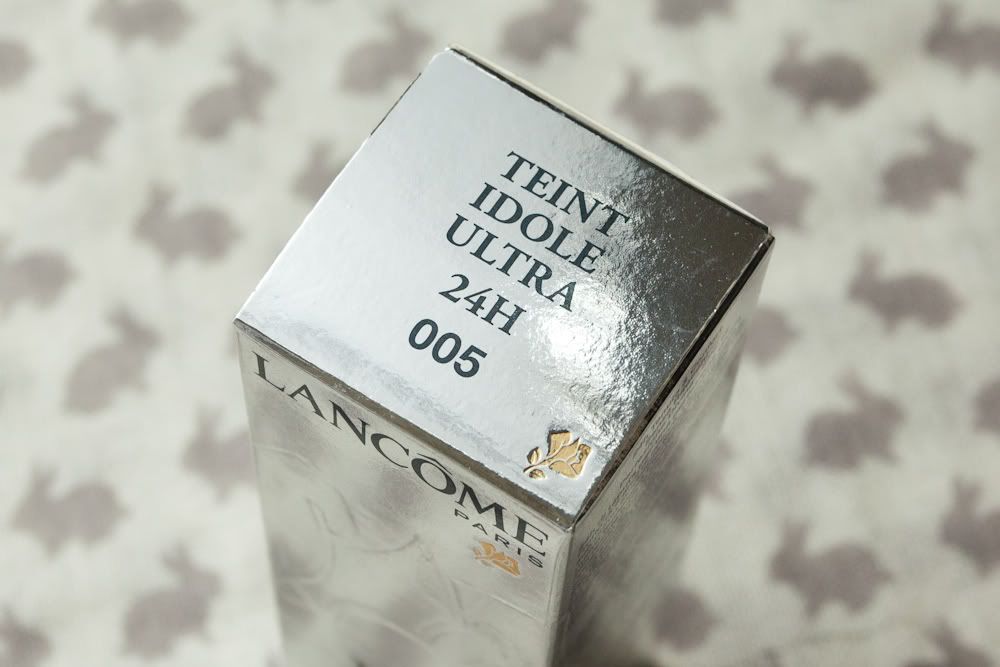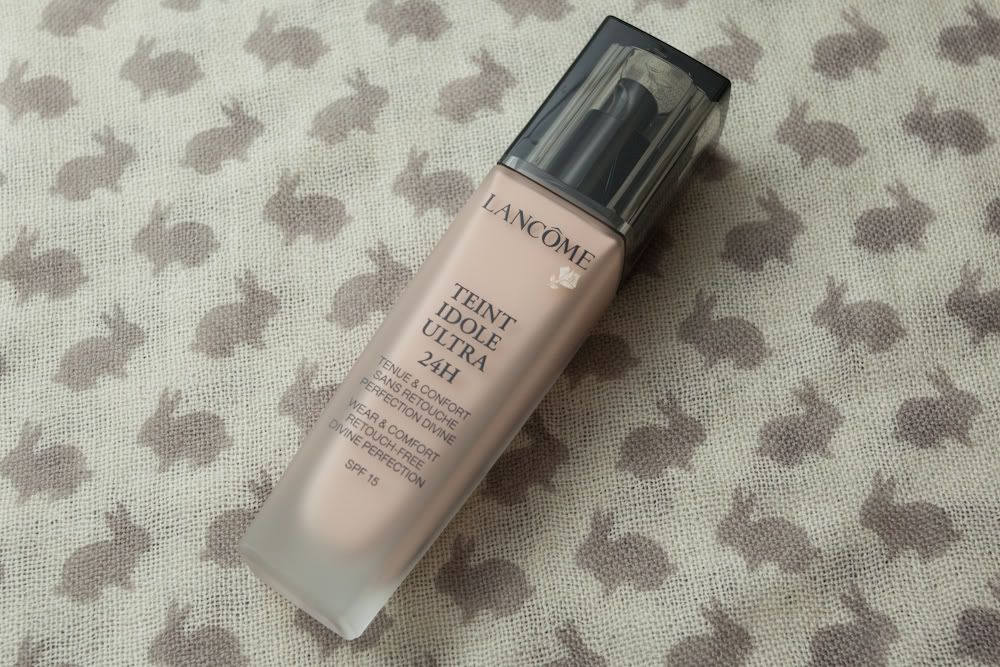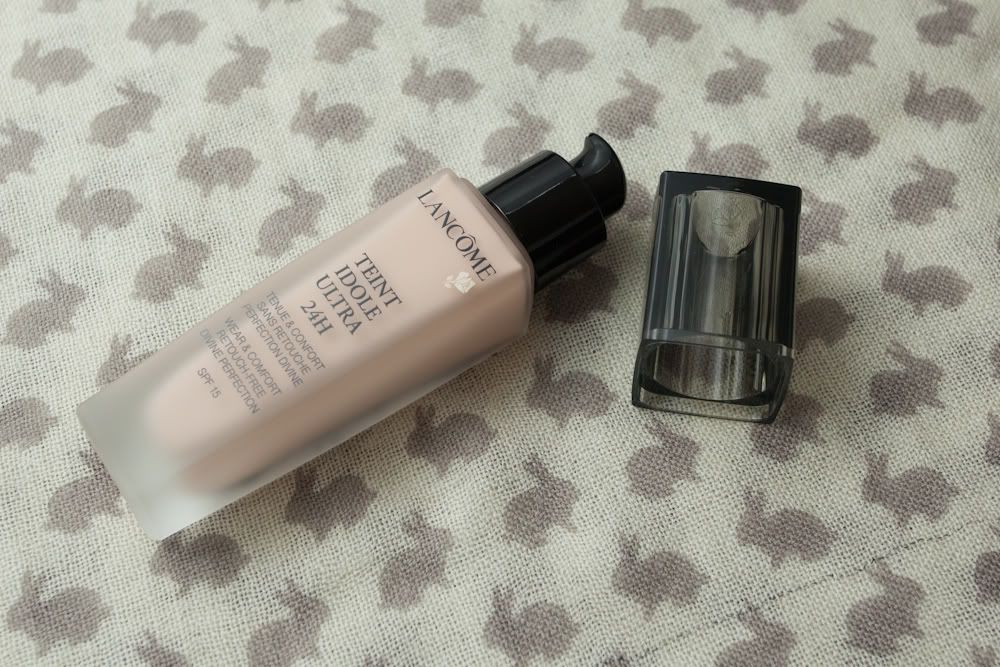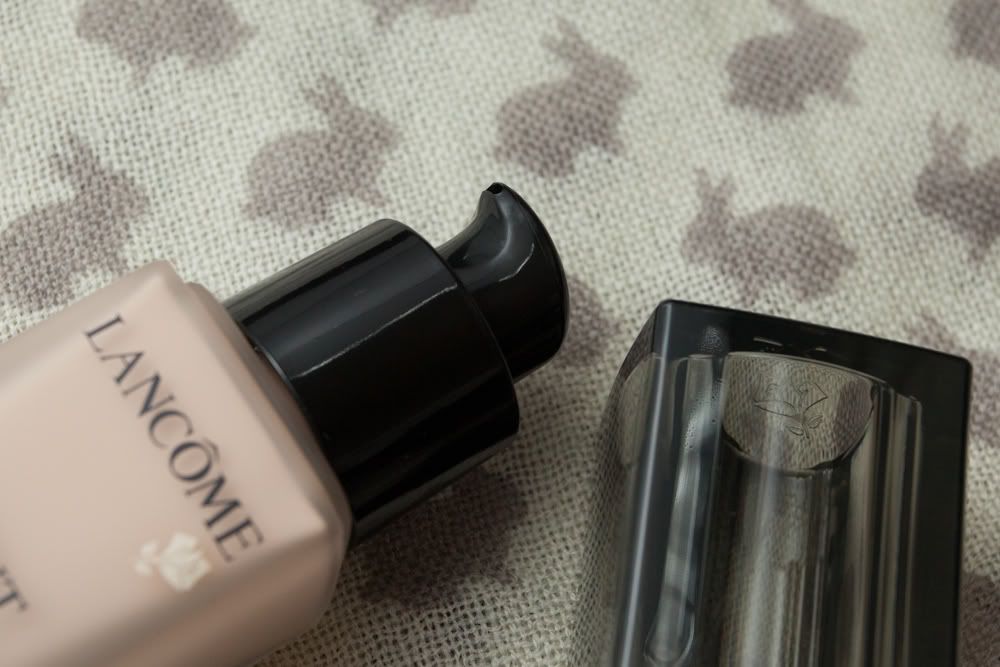 I've been harping on about this foundation for ages now, but it's taken me a while to actually get round to reviewing it properly. I wanted to give it a good try before reviewing it as so often I review foundations then fall out of love with them. Before buying this foundation, I'd lost all hope in foundations altogether, they just didn't work for me. When I came off my various skin pills my skin went mental, and has only calmed down a little since. It's oily and I'm in a constant battle with acne (see my acne posts '
here
') and even though I've been enjoying YSL's new foundation (
link
), this will always be my 'go-to' foundation.
I'd say this is a foundation for normal/oily skin, this foundation does contain alcohol which, can play havoc with drier skin types. Alcohol can also play havoc with sensitive skin, I was a little weary of this foundation due to the high alcohol content, but when I got my little sample from the counter it just worked so well with my skin I knew I had to own it. The shade range for this foundation is pretty impressive, nothing like YSL's or MAC's shade ranges, but there are very light and darker shades. I have the lightest shade (I'm wearing this in my little profile piccy to your right).
I always wear a primer with my foundation, I have to use a good matte primer to keep most foundations in place. With this foundation, I've found a primer just isn't needed, I do wear powder because I hate the feel of foundation without a powder on top. This will last a good working day without any touch ups, and if my skin's having a good day it will last all night too. If not, a little powder does the trick. The coverage is medium, so nothing too heavy, you can't feel your wearing this foundation until the end of the day. The medium coverage provides a flawless semi-matte finish.
Overall: This foundation is perfect for oily skin. I have nothing bad to say about it really, except I'd like to have seen Lancome produce this without alcohol.
Have you tried this foundation? What's your favourite foundation? Any foundation recommendations?
Disclosure: Bought by myself, worth every penny.