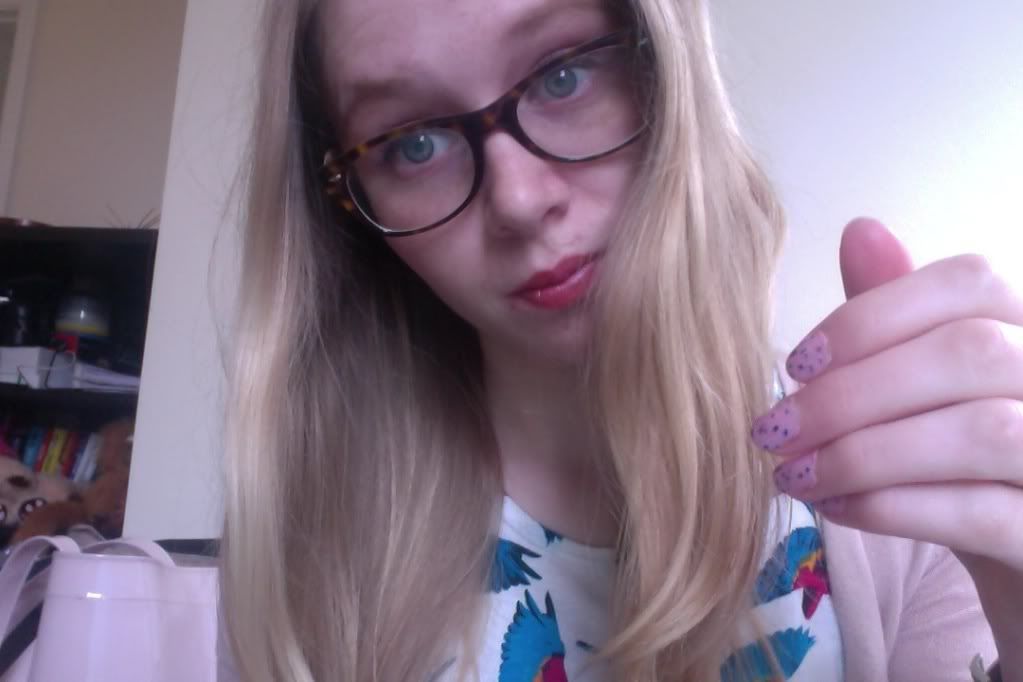 Hi guys! If your on my twitter, you'll know by now, I'm off to the Aussie hair catwalk today. I've been lucky enough to receive two tickets for the catwalk. It means I'm in London all day so I won't be posting anything else today.
Also many peoples hotmail accounts got hacked yesterday, including mine. I want to change now as hotmail is no longer secure, I just don't trust it. Does anyone have any advice about what I should do or where I should go with my emails? Maybe gmail?
If you see me at Aussie please come and say hi :D. I'll be there rocking my bird top and sparkling nails! It takes me two hours to get down to London so I'll be watching a bit of Harry Potter on the train (I do love a little Daniel Radcliffe) and tweeting away.
Lots of Loves
Becca :) x