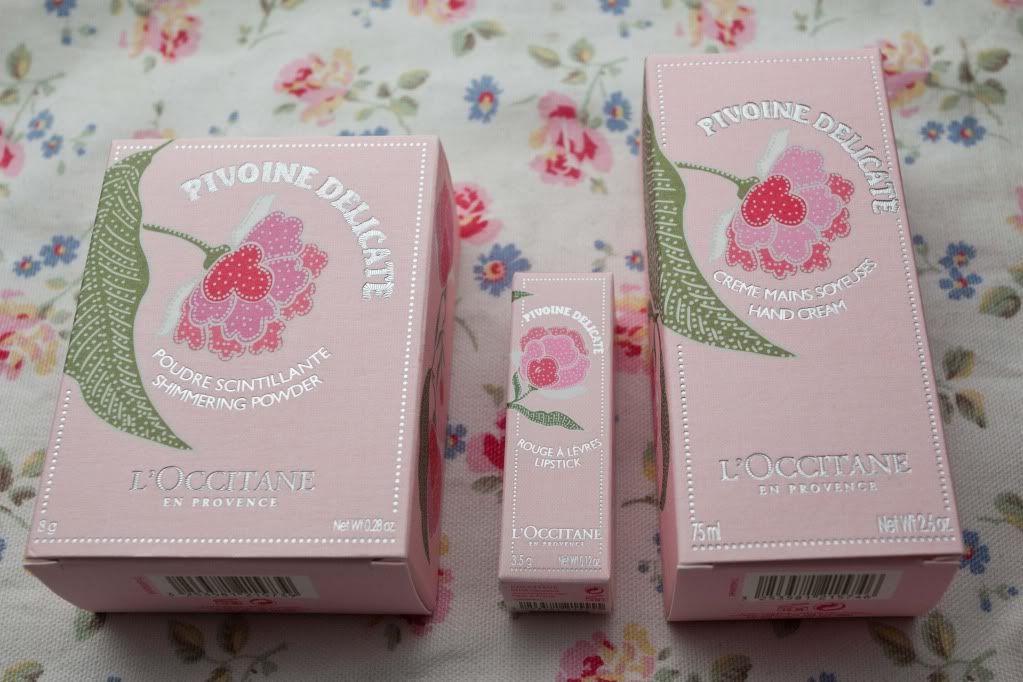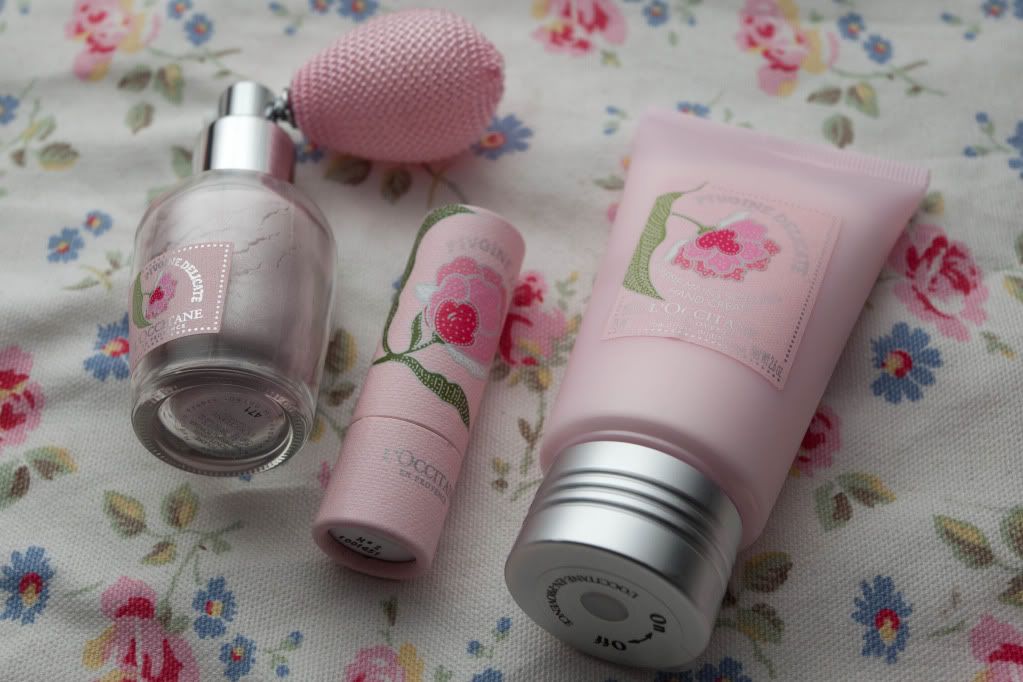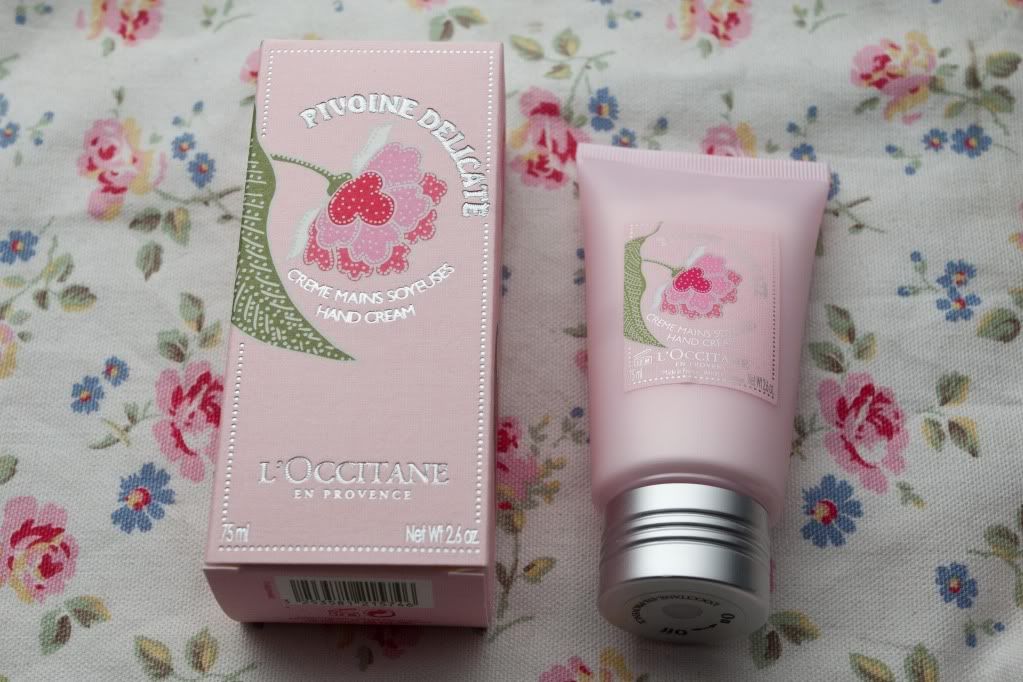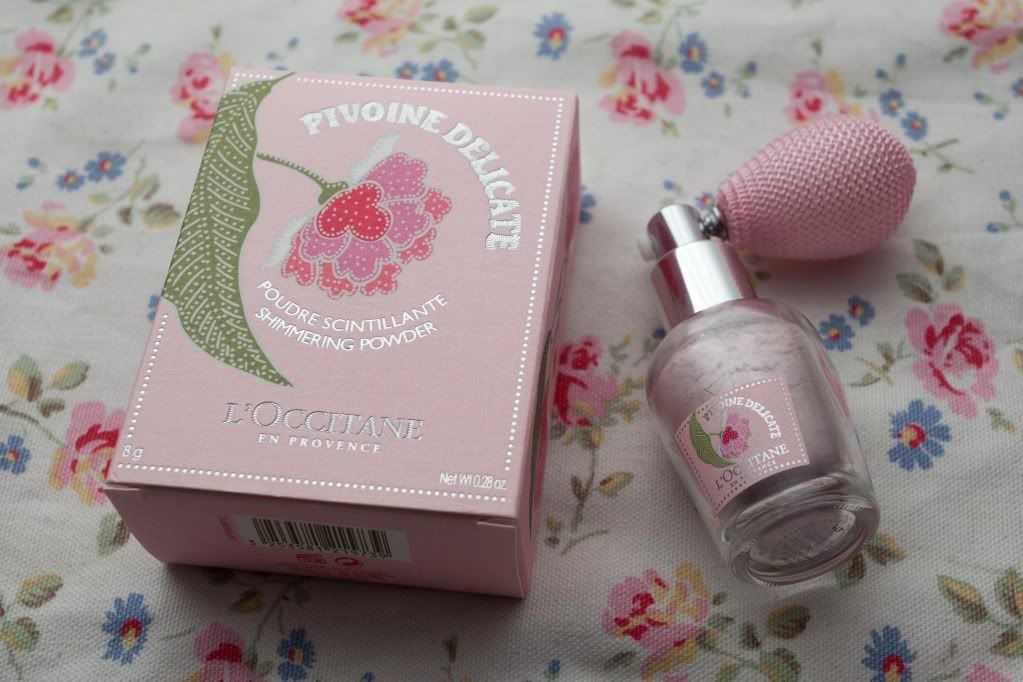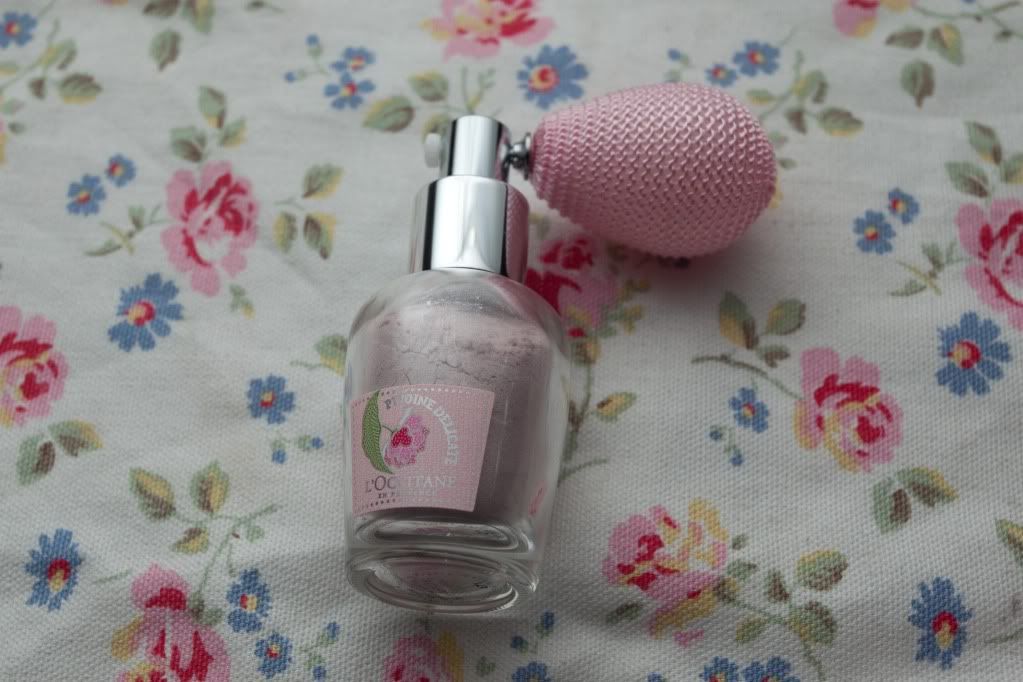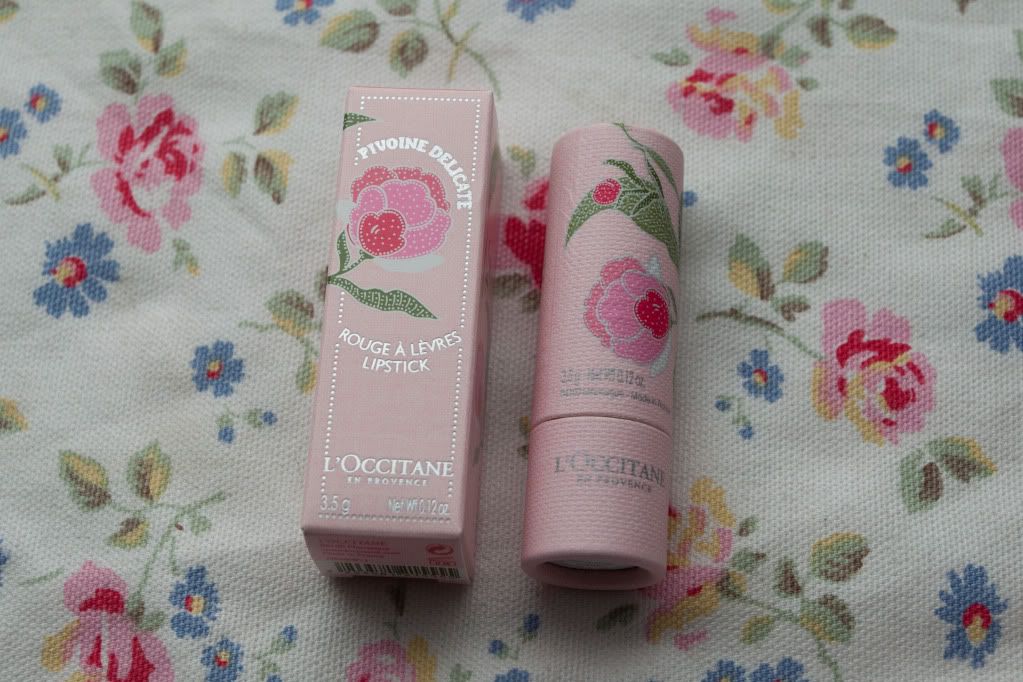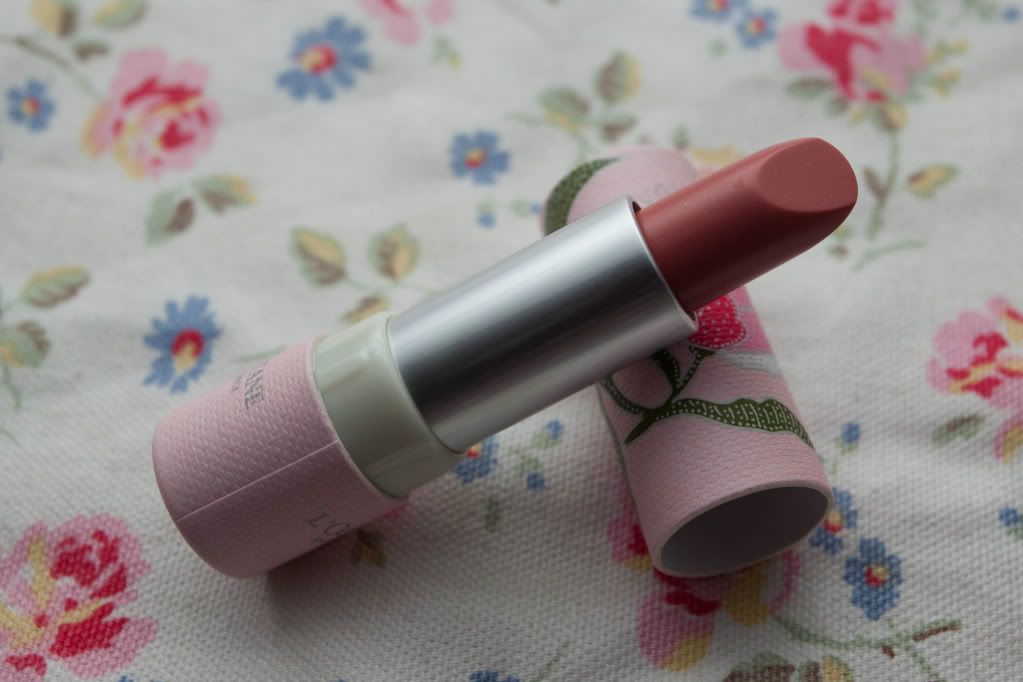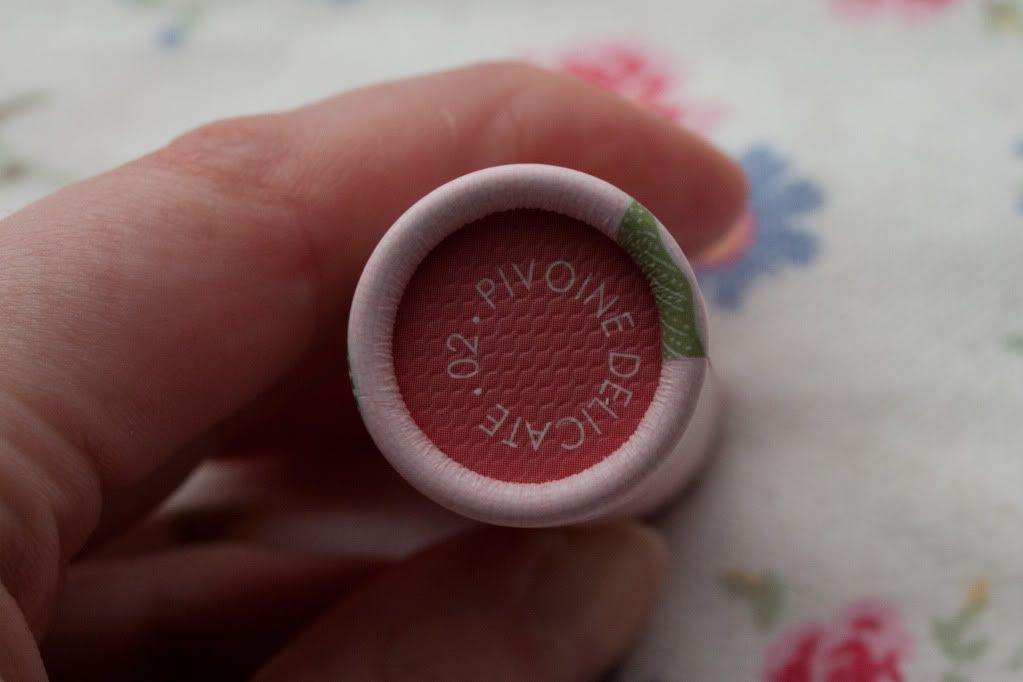 Pivoine Delicate Hand Cream - £13.00
Pivoine Delicate Shimmering Powder - £22.00
Pivoine Delicate Lipstick - £12.50
With every new L'Occitane range, comes a story behind the flower that's produced the inspiration for the range. This flower is the peony flower that grows in 'Mr Riviere's nursery', a soft pink pastel flower, that has been the inspiration for the packaging, and what beautiful packaging it is! The whole range is scented with the peony flower, a soft floral scent with a 'powdery' trail (but it's not an 'old person' scent, well I wouldn't say it is :)). It's the most gorgeous sweet soft floral scent, just my cup of tea. However, if your not into sweet floral fragrances, it certainly will not be your thing.
There is something a little different about this L'Occitane range. It also contains make-up! L'Occitane have brought out Pivoine Delicate lipsticks, lip glosses and balms, all scented with the peony flower.
The products I have from this range are the following:
Hand Cream - Seriously, when I've used this I just sit there smelling my hands non-stop. Maybe I won't use this out in public. It's not as moisturising as L'Occitanes 20% shea butter creams, however, it's not greasy at all and absorbs really quickly. It's perfect for a pick me up when your hands aren't extremely dry.
Shimmering Powder - I had a little OMG moment when I received this, just look at that packaging. The little pump bottle is very vintage, and very gorgeous, it looks perfect sat with all my make-up. I've always wanted a bottle like this, and L'Occitane have brought one into my life. The shimmer powder also smells gorgeous and comes out in little puffs, which is great. I expected it all to come out in one big gust and cover me all over, but it works really well. I use this on my collar bone for a scent and shimmer.
Lipstick - A lipstick thats scented? I wasn't too sure, and I'm still not too sure. The scent doesn't really last, and the lipstick isn't really a lipstick. I couldn't really get any colour from it at all, just a little shimmer almost like a lip balm. It does last a long time though, it's a long lasting lip balm to be honest.
Overall, I can't stop raving on about the gorgeous scent and fabulous packaging the Pivoine Delicate collection brings. However, I wasn't impressed with the lipstick. I'm tempted to buy the Eau De Toilette as I seem to have a little L'Occitane perfume collection going on, they have so many wonderful scents.
Available in L'Occitane stores and online '
here
'.
What's your thoughts on this new collection from L'Occitane? Will you be buying or have brought any?
Disclosure: These are PR samples, but I love L'Occitane products regardless.