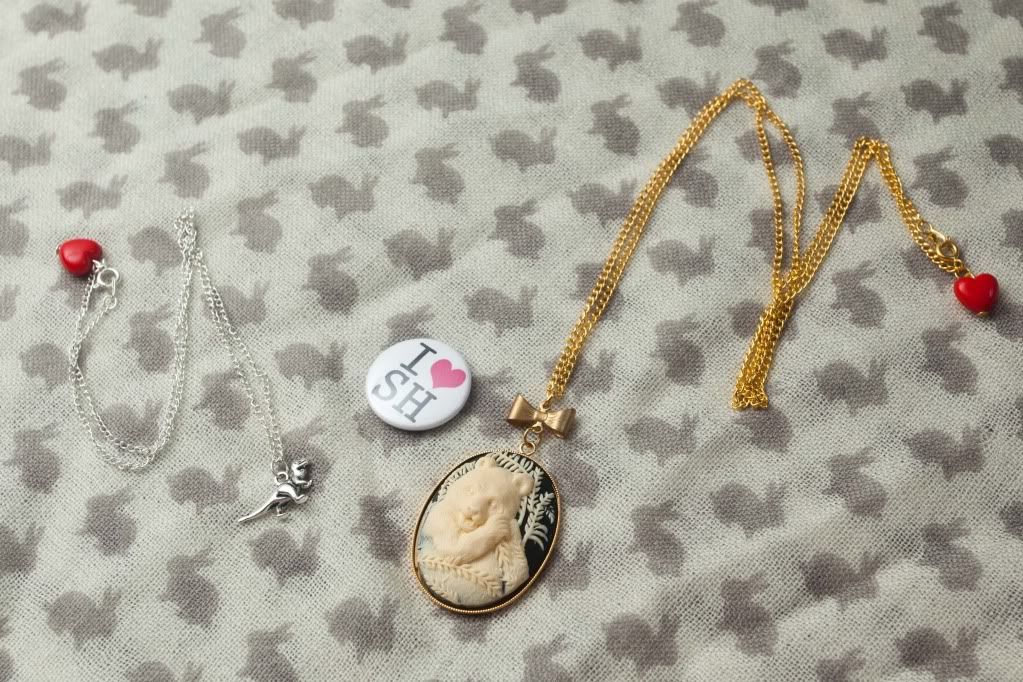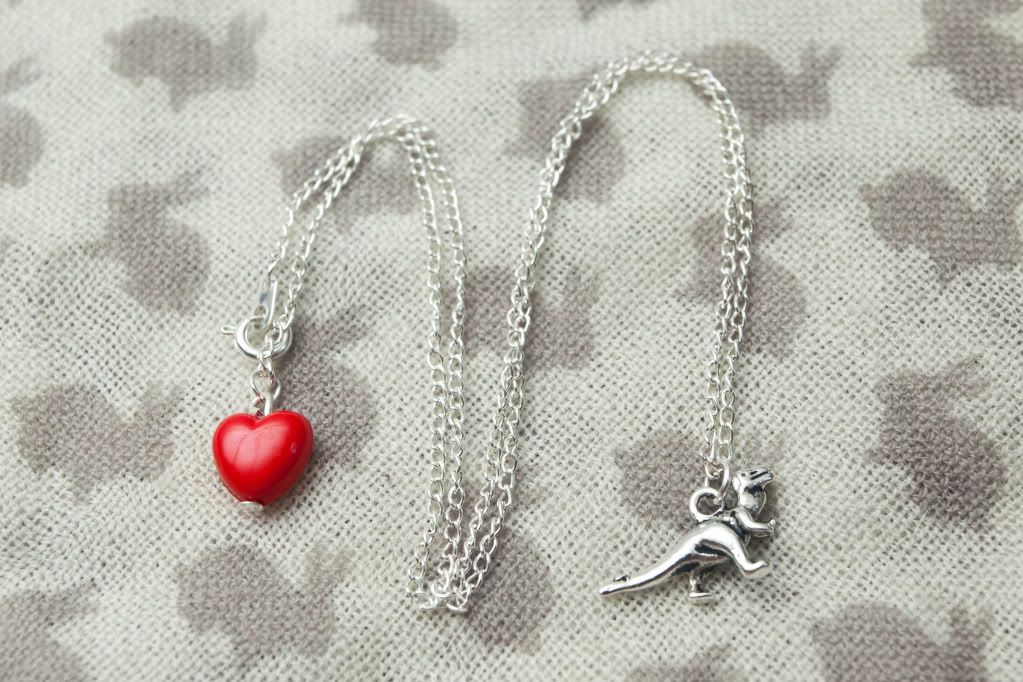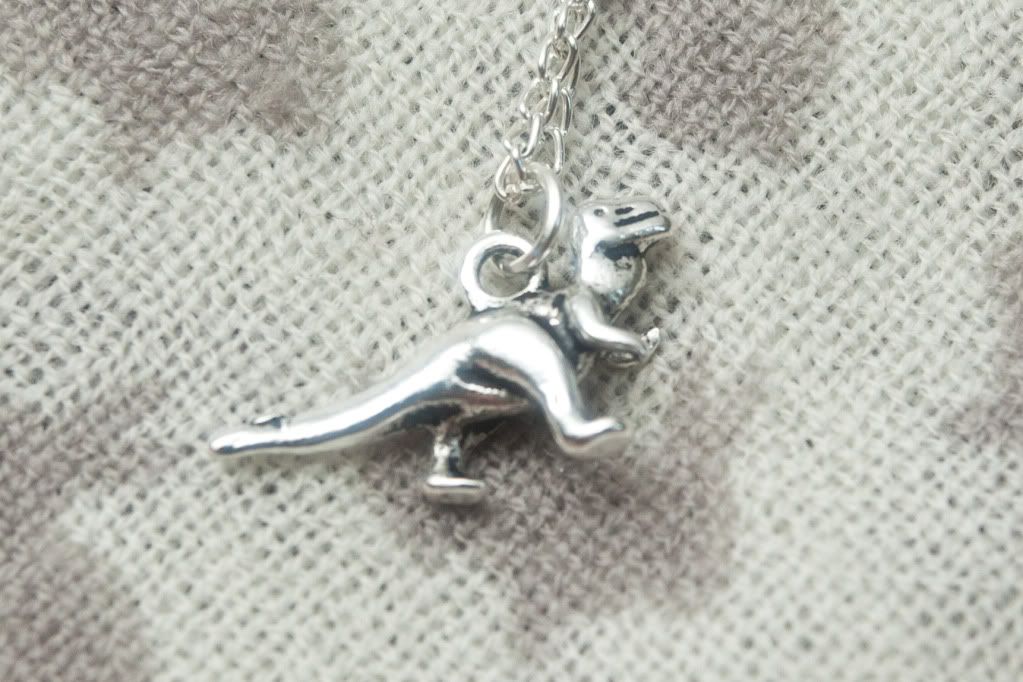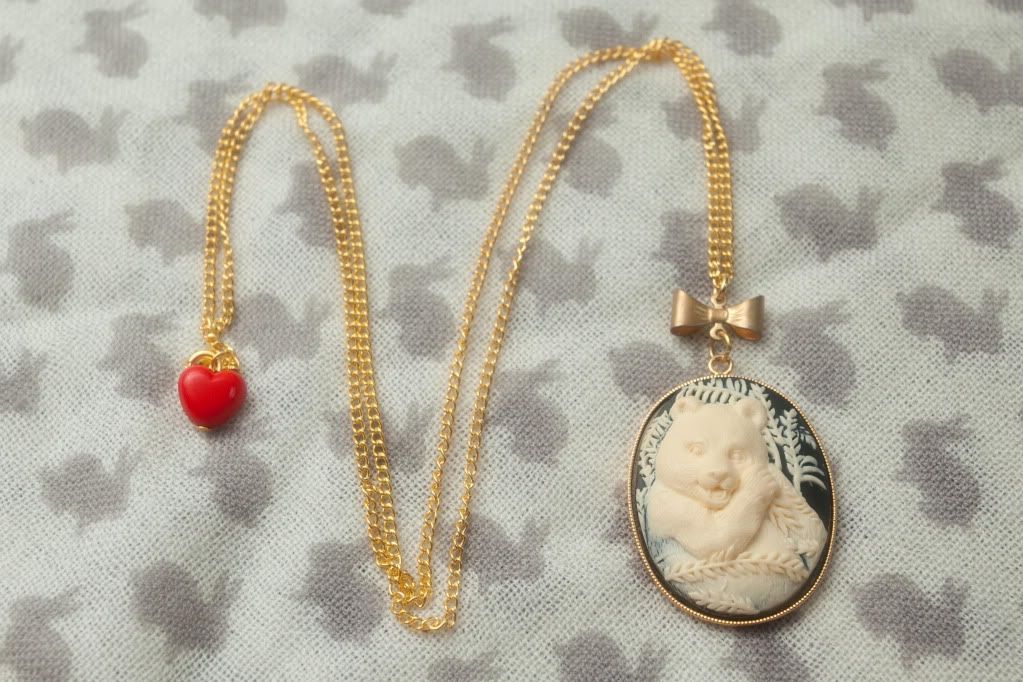 T-Rex Necklace £3.00 '
link
'
Jack the Bear Necklace £6.00 currently sold out
Oh yes, she is doing it. I'm harping on about Scarlett Hearts once again. I made my first Scarlett Hearts purchase during April, and was ever so impressed with the pieces I'd chosen (see this post '
here
'). When Scarlett brought out the T-Rex piece, it had sold out before I could get my hands on one, however, when Scarlett re-stocked during my holiday she very kindly put one aside for me to order once home. In true BB style, I couldn't wait and ordered on my last day of my holiday. I also added Jack into the equation.
The first thing I noticed about these pieces was the little heart Scarlett is now adding to the clasps of each necklace, it's a trademark kind of thing. I really love the whole idea, it makes the pieces feel that little extra special. The T-Rex piece was better than I expected, it's a delicate necklace with a little 3D T-Rex, I thought it was a 2D charm but it turned out 3D which, is much better. The price tag is great, you don't get much for £3.00 these days.
I'm a little addicted to cameo necklaces, I'm not sure why, I just love them! Jack is just so so cute, he's hanging on a long gold plated chain and I've had many compliments on him so far. Scarlett said he was one of her first pieces, gosh, she's talented isn't she?!
You can find all of Scarlett's pieces '
here
', she has just brought out the most amazing London/Jubilee pieces, total must-haves for this summer.
Are you a cameo fan like me? Have you ordered from Scarlett Hearts? Will you be ordering from Scarlett Hearts?
If you can spare a minute please vote for me '
here
'. I'll love you forever and ever :D.
Disclosure: I bought these products myself.