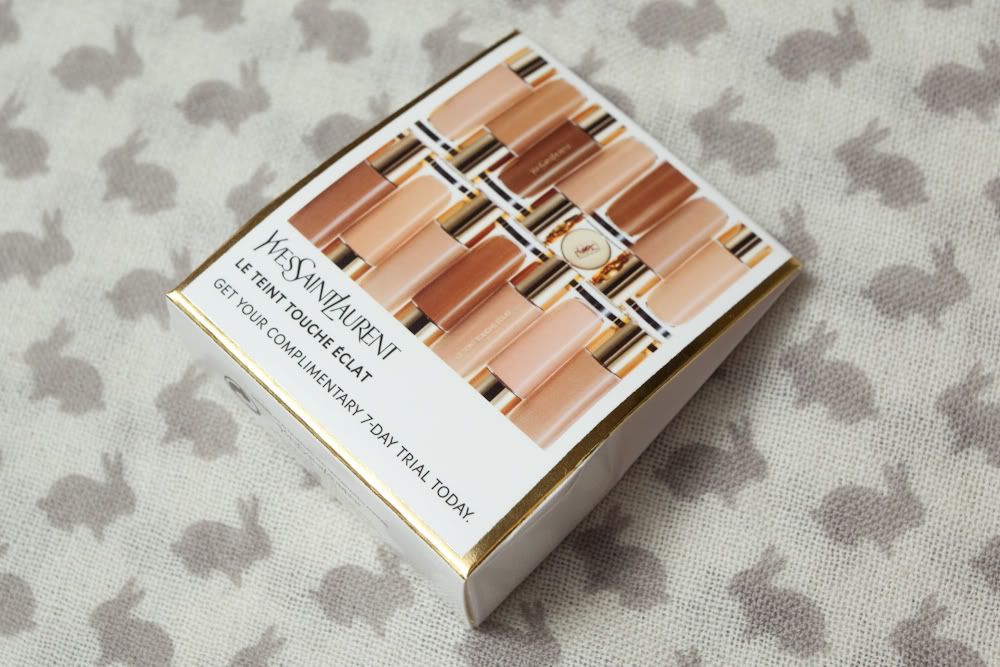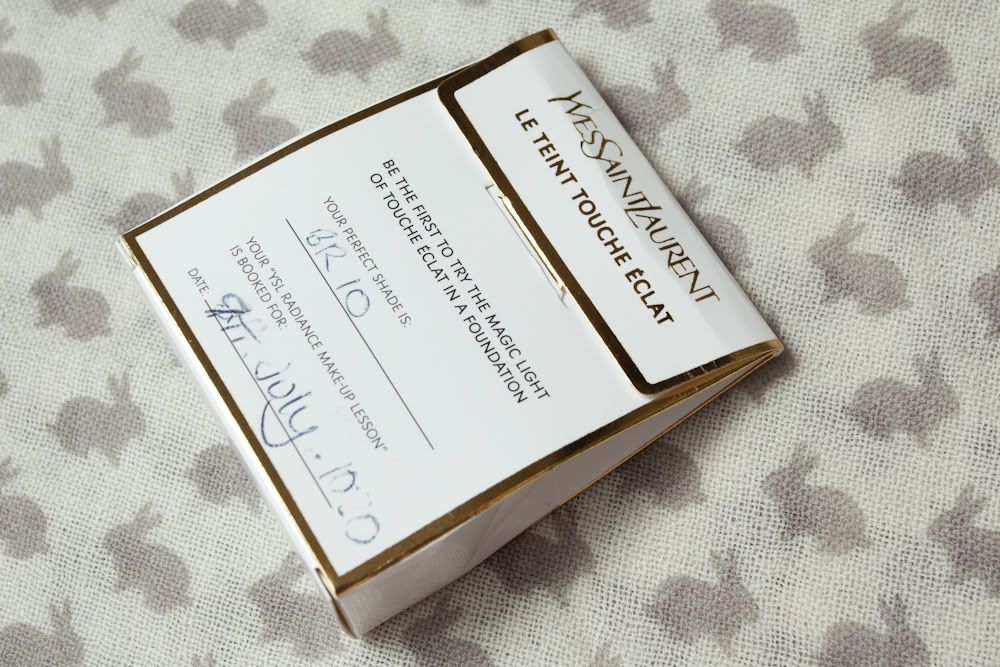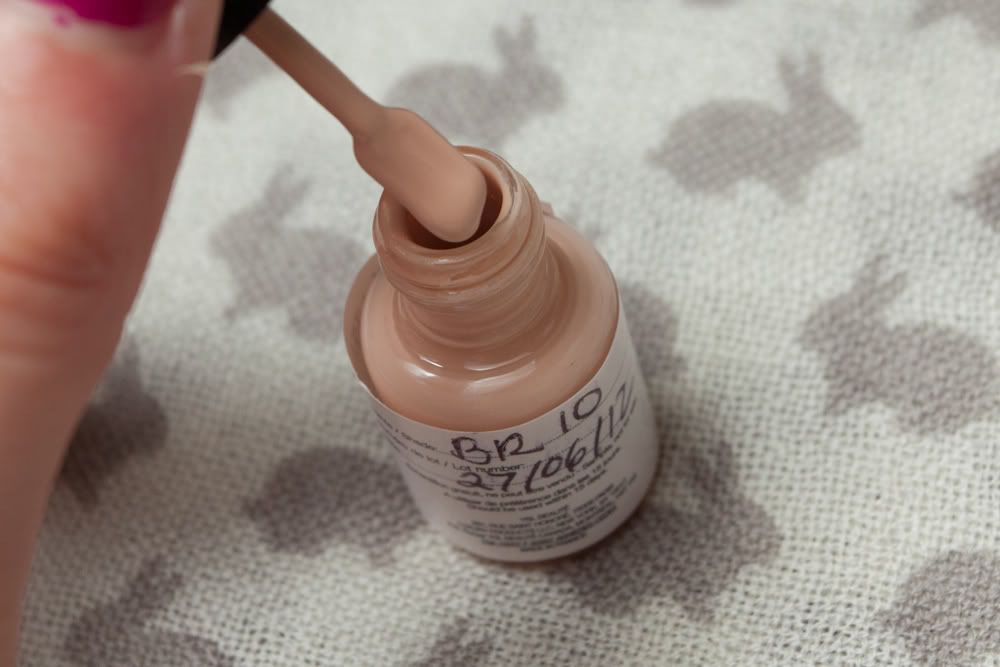 I know this foundation has been reviewed within an inch of its life by now. However, I've seen very little reviews of this foundation by bloggers with oily skin. Having oily skin means these foundations tend to add radiance and just make my skin so shiny which trust me, isn't needed. YSL have recommended this foundation for all skin types, so of I went to really put this claim to the test (I like testing out these types of claims ;) ). The foundation doesn't contain any powders, but contains a soft focus gel instead, when the YSL assistant told me this I jumped to the conclusion that this foundation would be no good for me.
I was matched to the shade BR10. The shade range for this foundation is unbelievable, there is a shade for everyone, meaning it will be a very popular foundation. Having oily skin, the YSL assistant (who was by far the friendliest most excitable make-up counter lady ever! amazing sales woman and actually made me feel comfortable unlike many counter assistants that just give you a cold stare), told me that I'd need a primer under this foundation just to control my oil. I don't wear foundation without a primer anyway so no change there.
The instant effects impressed me far more than I expected, could I really be falling in love with a foundation that isn't matte? I've never used the Touche Eclat before so had no idea what to expect. The foundation created a flawless but natural looking finish, and bounced light off my face making my face look radiant. I did experience a little shine on my t-zone, and even though the women told me not to put powder over the top, I had to. I used just a little loose transparent power (I normally use a proper matte thick powder), to finish, foundation doesn't feel right without a powder on top, it feels all sticky and blegh. I also then could apply a powder blush without it sticking and clumping.
Overall: I love the effects of this foundation, my skin looks a lot more natural but also flawless, something thats so difficult to achieve. It lasts around six hours max on me, as after six hours it becomes heavy and I can't think about anything but washing it off. So it doesn't last as long as Lancome Teint Idole Ultra, but it's a fab foundation, much more natural than Lancome's. I didn't expect to enjoy it with my oily skin, but YSL have blown me away!
This foundation will be available from YSL counters from the 9th July, for £28.00. If you visit YSL's
Facebook page
you can print off a voucher to take to the counter and get a colour match and a little sample as featured above. A lot of people on the YSL Facebook are moaning as they don't have a YSL counter near them, I'm afraid tough luck, YSL want you to go to the counter so they can sell to you. I can't think of any high end make-up companies that send out samples in the post at the drop of a hat.
Disclosure: Free sample as mentioned above. Totally honest review.